Surf Culture Clothing Company Limited, also known as SCC, is the freshest new retail clothing accessory destination concept for the young and the young at heart. It's all in the name. SCC has everything you need for the beach and the street. It's a culture of its own serving up all the top surf apparel lines from around the world. From the hottest bikini selection anywhere to the largest selection of board shorts to hit North America ever and that's just the beginning. T-shirts and tops, bags and flip flops, dresses, lids, and lotions, whether it's for a day at the beach or an evening out, SCC always has something new and unexpected. This store location is a flagship store for a chain of stores in the US that was originally going to be a franchise opportunity but the owners now wish to sell this store. All the franchise training is in place along with support structures. Sellers will stay and train new buyer to ensure a smooth transition. There are no franchise or licensing fees involved. The store has a manager and 6-8 part time sales staff in place. Can get lease for $15,000 does not include business or business name. Please call broker for more details and to arrange a showing.
The listing # 229571 Surf Inspired Clothing Store - Palm Springs below is currently OFF THE MARKET due to that it is either in escrow at this time or has recently been sold.
For more businesses for sale that are like this Surf Inspired Clothing Store in Palm Springs please see a sample of BizBen active listings below and links to all similar listings on BizBen.com.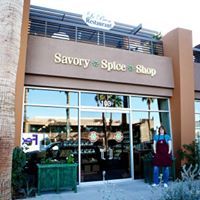 Available:
Retail Spice Shop - Palm Desert, Riverside County
Posting #: 257355
Status: Active
Refreshed: 1/3/2020
Contact: Bob Hughes
Phone: 760-832-8175
Phone: 760-275-6914
Price: $159,000
Adj Net: $46,000
Down: Call
Savory Spice Shop is the desert's only supplier of fresh, high-quality herbs, spices, and seasonings. They strive to provide an educational shopping environment - staff are knowledgeable about many cuisines and are experienced helping customers select just the right spices for any dish.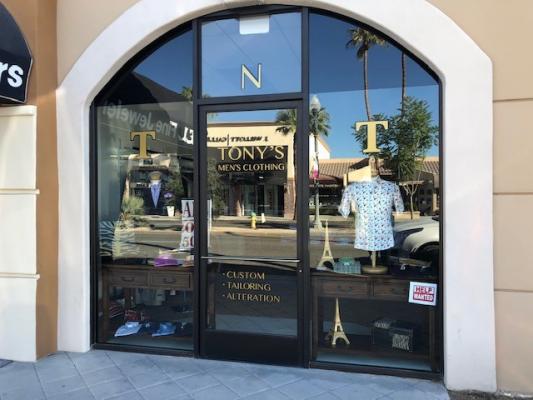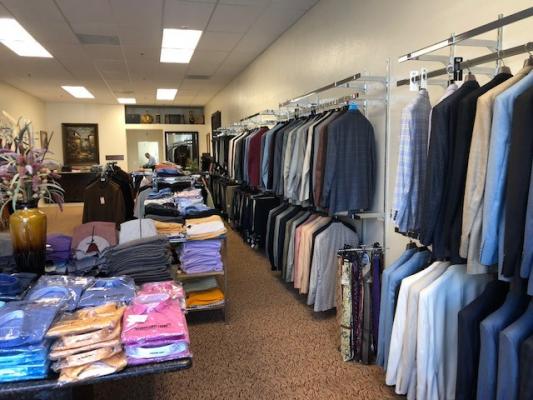 Available:
Mens Italian Apparel Clothing Store - Palm Desert, Riverside County
Posting #: 257388
Status: Active
Refreshed: 1/3/2020
Contact: Bob Hughes
Phone: 760-832-8175
Phone: 760-275-6914
Price: $49,000
Adj Net: $120,000
Down: Call
Located in Palm Desert on fashionable El Paseo surrounded by resorts and country clubs. Tony's carries only the finest Italian apparel made out of the finest fabrics designed for the Elite Country Club Man. The owner is a tailor by trade and he makes sure that every item purchased by his clients fit



Available:
Gun Shop - Well Established - Inland Empire Area
Posting #: 253008
Status: Active
Refreshed: 1/14/2020
Contact: D. Joe Atchison, CBI
Phone: 951-678-5671
Phone: None Given
Price: $600,000
Adj Net: $200,000
Down: $600,000
This Inland Empire gun shop established in 2006 has become a fixture in their community and has a great reputation in the industry. It is highly profitable and provides the owner a six-figure annual income. The owner is selling due to health issues. The gun shop offers clients a diverse selection.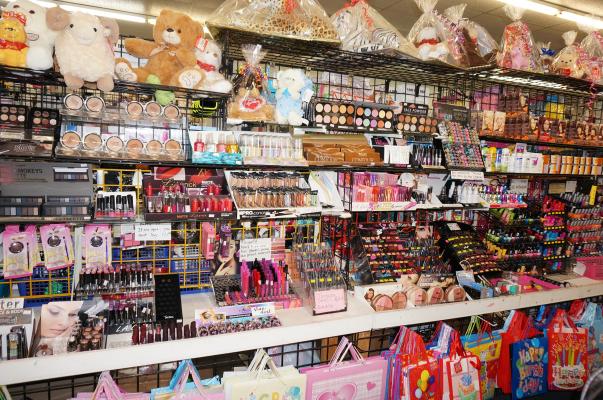 Available:
Dollar Discount Store - High Net, Established - Riverside, Inland Empire Area
Posting #: 254855
Status: Active
Refreshed: 1/13/2020
Contact: Mani Singh, CBB, CBI, M&AMI
Phone: 951-296-7646 Cell
Phone: None Given
Price: $125,000+ Inv
Adj Net: $112,861
Down: Call

Great opportunity to own a large, well-established, major busy intersection located, high net, Dollar/Discount store in a busy and growing Riverside community. Please note, that this high visibility store is located on a busy intersection with a high volume of vehicle and foot traffic.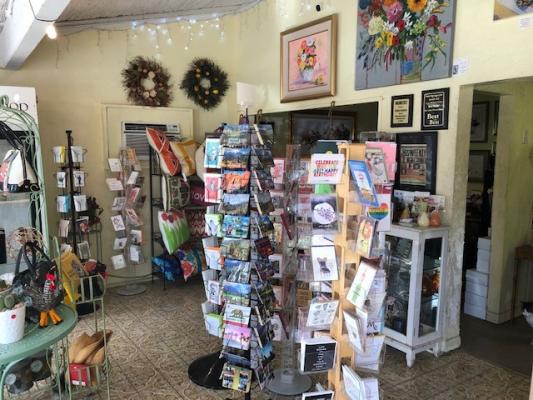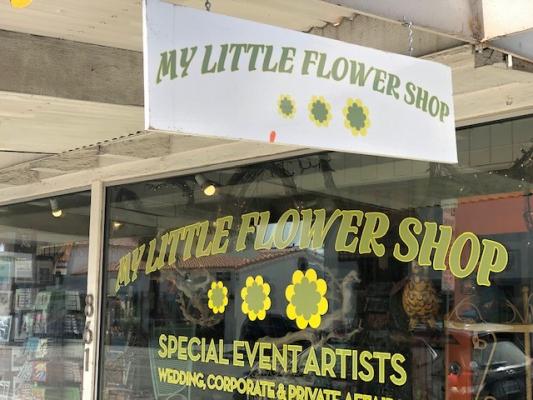 Available:
Flower And Event Design Studio - Greater Palm Springs Area
Posting #: 257379
Status: Active
Refreshed: 1/4/2020
Contact: Bob Hughes
Phone: 760-832-8175
Phone: 760-275-6914
Price: $275,000
Adj Net: $93,634
Down: Call
My Little Flower Shop is a premier full service flower and event design studio in Palm Springs. Their knowledgeable staff has over 50 years of combined experience in designing and planning and executing one of a kind, high profile social, corporate and charity special events.



Available:
General Merchandise, Tobacco Shop - High Volume - Riverside County
Posting #: 253445
Status: Active
Refreshed: 1/16/2020
Contact: Brent Choi
Phone: 310-977-4098
Phone: None Given
Price: $390,000
Adj Net: $300,000
Down: Call
Large busy shopping center with major chain supermarket and national brand tenants. Very well established, clean and visible store. Monthly gross sales approx $130k. Employee run the store with high profitable business. Has a consistent customers base and income history. Excellent opportunity!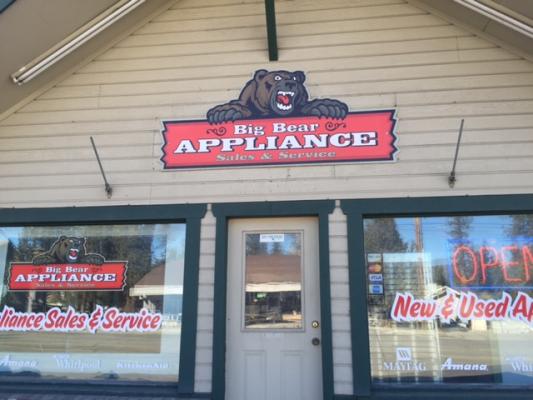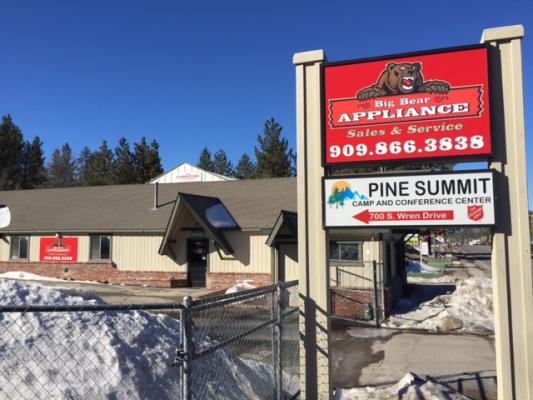 Available:
Appliance Store - Big Bear Lake
Posting #: 219132
Status: Active
Refreshed: 1/3/2020
Contact: Bob Hughes
Phone: 760-323-8311
Phone: None Given
Price: $195,000
Adj Net: $116,000
Down: Call/Email
Big Bear Appliance is located high in the mountains of picturesque town Big Bear Lake California. They provide high quality appliances to customers throughout the Big Bear area. They carry a large inventory of all major brands of both new and used appliances. This is an established business of 26 yr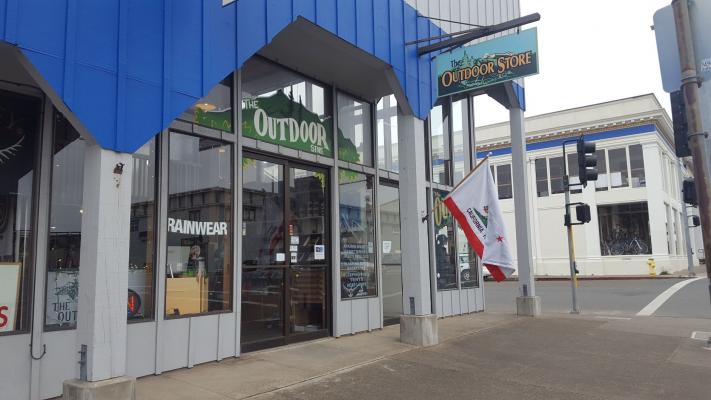 Available:
Outdoor Store - Fort Bragg, Mendocino County
Posting #: 256887
Status: Active
Refreshed: 12/27/2019
Contact: Dale Eyeler
Phone: 530-713-4757
Phone: None Given
Price: $195,000
Adj Net: Call
Down: Call
Take advantage of the tourist industry in Fort Bragg. The seller is an outdoor enthusiast and can pass along her knowledge and passion for this industry. This is a great company that has provided an extremely consistent income for the owner for several years. Great chance to own coastal retail store



Available:
Board Games And Puzzles Store - Santa Barbara
Posting #: 256656
Status: Active
Refreshed: 1/2/2020
Contact: Cory Winick
Phone: 818-620-8091
Phone: 818-991-5200
Price: $150,000
Adj Net: $71,000
Down: Call
Profitable & Very Well Established Board Game & Puzzle Store located in the Santa Barbara area with below market rent! Store is basically employee run so great opportunity for hands on owner to increase sales and profit.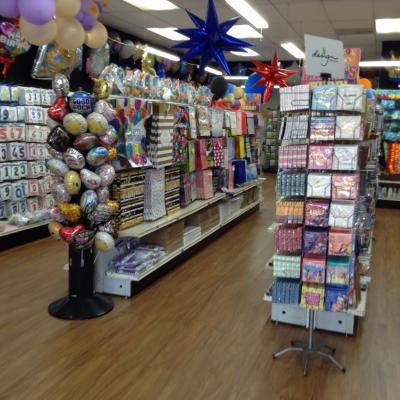 Available:
Party Supply And Balloon Store - Lake Forest, Orange County
Posting #: 259170
Status: Active
Refreshed: 1/12/2020
Contact: Joe Sales
Phone: 714-363-0440
Phone: 949-310-8341
Price: $69,000
Adj Net: Call
Down: Call
Brand new party supply store in the city of Lake Forest. An 8 hours daily operation. Easy to run. Great neighborhood with a good rent party supply with no competition for sale for personal reason. Price includes the inventory and full training. Please call to get more info.


View All Businesses, Opportunities, And Franchises For Sale And Wanted In These Cities:
Big Bear Lake
,
Fort Bragg
,
Lake Forest
,
Palm Desert
,
Palm Springs
,
Riverside
See All Related Business For Sale & Wanted Listings Recently Added:
See More Related Information - For Buying And Selling Businesses:
Helpful Resources To Assist In Selling And Buying California Businesses

Bob Hughes, Business Broker: Coachella Valley Area
Bob Hughes is a business broker & is President of Hughes Properties. Hughes has a wide variety of entrepreneurial experience with the personal ownership & sale of numerous businesses, and has sold over 200 small & mid-sized businesses in the Riverside County marketplace. Call Bob at 760-323-8311.
William Park, Business Broker - Southern California
Highest Volume Broker in California, Simply Check our HUNDREDS of Listings! Over 25 Associates, Speaking Dozen Languages, Helping Buyers and Sellers of Small Business since 1982, Centrally Located between Los Angeles and Orange Counties, while Riverside & San Bernardino Counties are Very Accessible.
Rick Carlson, Business Broker - Southern California
You Will Never Feel Lost In The Shuffle. Many Brokers Simply Send Out An NDA And That's The End Of Communication. All Buyers Receive A Personal Meeting With An Ace Acquisition Specialist So They Can Recommend The Perfect Business For You. Phone Rick direct at 800-985-4939.
Michael Davidson, Business Broker - Southern California
Los Angeles Business Broker providing M&A quality services for Small Business Owners. We leverage our technology and expertise to Simplify & Expedite the Business Sales Process. Matching the right buyer with the right business is how we define success.
Peter Siegel, MBA, BizBen Founder, ProBuy, ProSell Programs
Founder & President Of BizBen.com (since 1994) & BizBenNetwork.com. I am the Lead Facilitator for the ProSell & ProBuy Programs on both websites. I consult daily with buyers, sellers, and intermediaries daily about buying and selling businesses. Call 925-785-3118.
Chris Seaman, Business Broker: Southern California
Founded in 1994, First Choice Business Brokers has accelerated to become one of the most successful Business Sales Organizations in the world. Our team of agents have gone through extensive training to become experts in the field of business brokerage. Call Chris at 858-578-4111 for more info.
Related Articles, Events, Blog Posts, Discussions, Videos, Interviews

Tips For Faster SBA Loan Approvals For California Small Business Purchases
In this article on BizBen, business purchase financing advisor and SBA loan broker, consultant Peter Siegel (Business Purchase Financing Expert/Advisor & the ProBuy Program Director at BizBen) at 925-785-3118 shares his views of getting SBA loan financing faster for business purchase financing.
Selling My Small Business: What Items Should I Have Ready To Be Successful?
When selling a small to mid-sized business, owners should have their paperwork and financial information ready to go! They should also have a short business plan of past history, current operations, and potential for the future. In this BizBen Discussion several advisors and intermediaries weigh in.
Unreported Income: Should Sellers Disclose Unreported Cash To Buyers?
Should owners who offer a business for sale reveal to prospective buyers any income that is not recorded in the books? This is a controversial topic with arguments both for and against. Most business sales intermediaries believe if you don't pay tax on it, you can't claim it. Some sellers disagree.
Due Diligence Issues: What Business Buyers Should Know About The Process
Willard Michlin, CPA, CFE at 800-864-0420 elaborates why you can do a large portion of the due diligence yourself, depending on your background, but you should never try to do it solely on your own. In this BizBen blog post he explores ways business business buyers get themselves into trouble.
Attorney Specialist Shares Escrow Instruction Tips When Buying A Business
Once you have successfully negotiated the Asset Purchase Agreement ("APA") for your acquisition it's natural to relax a little and let your guard down. Attorney Specialist Mark Chatow discusses what business buyers should look out for when opening escrow and getting escrow instruction in place.
Before Buying A California Business, 10 Questions You Should Ask Yourself
Before buying a business, all serious business buyers should ask themselves some key questions about possible buying a small California business, franchise, or opportunity - from Peter Siegel, MBA (Business Purchase Financing Expert, ProBuy & ProSell Program Advisor with BizBen) at 925-785-3118.
Absentee Run Small Businesses - Is That Really A Possibility For Buyers?
Is buying a absentee run small business really a possibility? Peter Siegel (BizBen ProBuy Director) gets asked this question a lot in his consulting sessions with business buyers. Read more about what other Advisors and Intermediaries feel about this topic on this popular BizBen Discussion!