Founded in 1981, this well-known dancewear and theatrical supply retail store has been an exclusive dealer for the most popular and best-selling brands in the industry. This profitable company has built a solid reputation based on their strong customer relations, product quality, and prime location. Brand name inventory of Point Shoes, Dancewear, Stage Make-Up, Dance Accessories, and Production Supplies. This dealership has had exclusive representation on the Central Coast for the top brands in the industry. Competitive lease terms and flexible landlord. Current owner is into retirement age, but will stay local and available to the new owner.
Please note this is a confidential matter and no additional information will be provided until a Confidentiality Agreement and background information has been submitted. Please hit the reply button or contact Annabelle Brownell to receive a Confidentiality Agreement and to learn more about this opportunity to purchase this thriving business.
The listing # 228936 Profitable Dancewear Store - Santa Barbara County below is currently OFF THE MARKET due to that it is either in escrow at this time or has recently been sold.
For more businesses for sale that are like this Profitable Dancewear Store in Santa Barbara County please see a sample of BizBen active listings below and links to all similar listings on BizBen.com.

Available:
Board Games And Puzzles Store - Santa Barbara
Posting #: 256656
Status: Active
Refreshed: 11/28/2019
Contact: Cory Winick
Phone: 818-620-8091
Phone: 818-991-5200
Price: $150,000
Adj Net: $71,000
Down: Call
Profitable & Very Well Established Board Game & Puzzle Store located in the Santa Barbara area with below market rent! Store is basically employee run so great opportunity for hands on owner to increase sales and profit.



Available:
Appliance Retail Repair Shop - Santa Barbara
Posting #: 253946
Status: Active
Refreshed: 12/2/2019
Contact: Mark Flores
Phone: 760-809-1540
Phone: 858-578-4111
Price: $175,000
Adj Net: $94,243
Down: Call
Unique business opportunity in the retail & service/repair industry! This business has been serving the beautiful Santa Barbara community for over 40 years! Well established and highly regarded, this business boasts a well trained and reliable workforce that performs all service and repair work.



Available:
Specialty Retail Shop - Owners Retiring - Carmel, Monterey County
Posting #: 255815
Status: Active
Refreshed: 11/25/2019
Contact: Michael Tilson
Phone: 831-625-5581
Phone: None Given
Price: $620,000
Adj Net: $270,000
Down: Call
Upscale customers, terrific location, plus growing online sales. This is an unmatched opportunity to own an established brand retailer providing personal accessories and home/business implements as well as special limited editions and collectibles to an upscale clientele.



Available:
Marble And Granite Shop - Thousand Oaks
Posting #: 235700
Status: Active
Refreshed: 12/7/2019
Contact: Jimmy Yoon
Phone: 213-369-5544
Phone: 213-389-4100
Price: $290,000
Adj Net: $200,000
Down: nego
Purchase price including inventory approx (300,000). Low Rent and purchase price .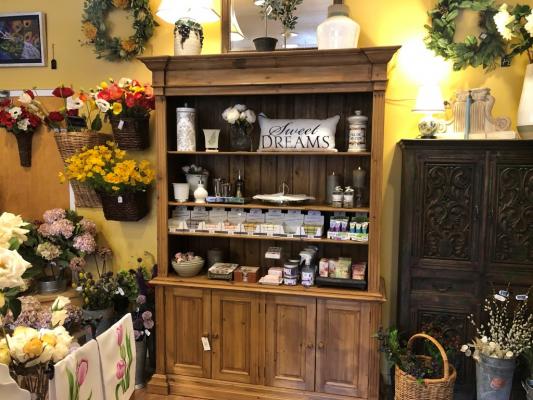 Available:
Home Goods Store - Carmel, Monterey County
Posting #: 252401
Status: Active
Refreshed: 11/25/2019
Contact: Angilon Aquino
Phone: 831-625-5581
Phone: None Given
Price: $149,000+ Inv
Adj Net: $75,000
Down: Call
This is a beautiful home goods store located in a busy plaza, which is surrounded by restaurants, retail stores and the local community. So foot traffic is heavy. The business has been successfully running for over a decade in the same location. Competition is limited due to unique inventory.



Available:
Refrigeration Company - Central Coast
Posting #: 208648
Status: Active
Refreshed: 11/15/2019
Contact: Ken Johnson
Phone: 408-799-2117
Phone: None Given
Price: $425,000 + Inventory
Adj Net: $231,933
Down: $425,000
Profitable Central Coast Refrigeration Company for Sale. 52 year-old refrigeration company located in the central coast area of California specializes in total refrigeration management, which includes: sales, installation, and service of commercial, industrial, transportation-related refrigeration.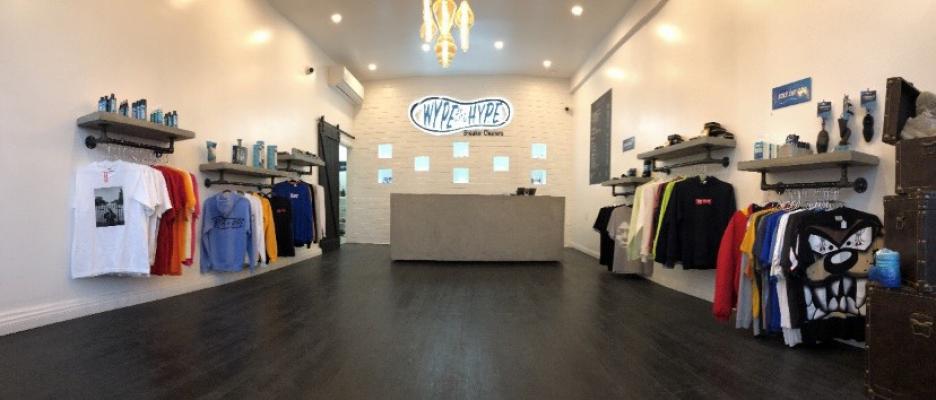 Available:
Sneaker Cleaning, Clothing Store - Los Angeles County
Posting #: 254908
Status: Active
Refreshed: 11/6/2019
Contact: Stuart Greenberg
Phone: 818-369-4322
Phone: None Given
Price: $120,000
Adj Net: $71,198
Down: Call
This clothing store in the heart of the very trendy Melrose Ave shopping district needs a new owner. Current owner is on to another business venture. Sales have seen amazing growth since he opened last year. This retail store sells T-shirts, hoodies, shoe wipes and proprietary sneaker cleaning kit.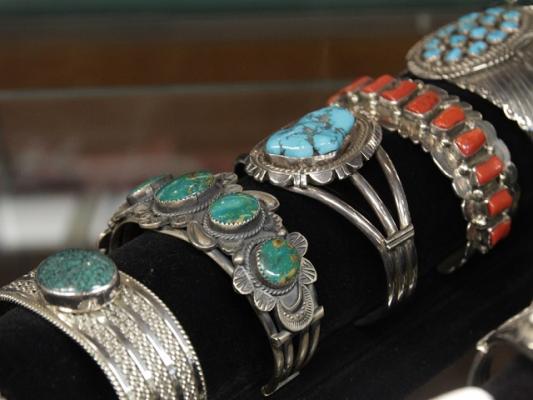 Available:
Native American Retail Store - San Fernando Valley
Posting #: 255823
Status: Active
Refreshed: 12/2/2019
Contact: Mary Doyle
Phone: 714-396-5842
Phone: None Given
Price: $299,000
Adj Net: Call
Down: Call
First time on market! Own this profitable local cultural icon that has been the leading shop for Native American merchandise in Southern California for a half century! Offers authentic jewelry, pottery, rugs and other beautiful merchandise. Many steady customers and longtime collectors.



Available:
CBD And Purified Water, Health Supplements Store - San Diego County
Posting #: 257446
Status: Active
Refreshed: 11/9/2019
Contact: Marshall Pollock CBI, CBB
Phone: 760-250-5813
Phone: None Given
Price: $399,000
Adj Net: $147,111
Down: $399,000
CBD and Purified Water store San Diego. Distilled, RO & Alkaline Water by the gallon 24 hours per day. One of the largest CBD selections in San Diego. The demand for CBD has created a great opportunity for the creative entrepreneur. Rapidly growing, despite no marketing. Great margins = great net.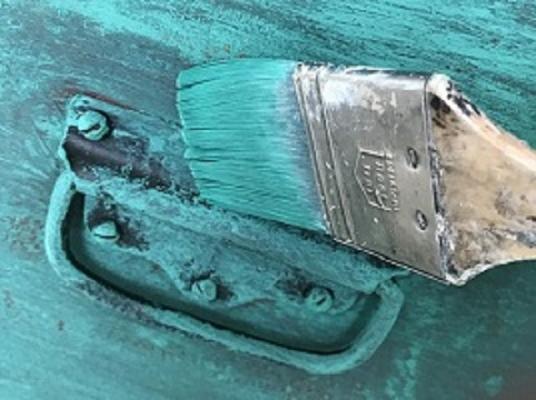 Available:
Gift Shop - Asset Sale - Oceanside, San Diego County
Posting #: 255626
Status: Active
Refreshed: 10/31/2019
Contact: Jim Chiu
Phone: 619-366-8525
Phone: 858-578-4111
Price: $65,000
Adj Net: Call
Down: Call
Company specializes in selling paint supplies for furniture restoration. Educational classes are also offered for local artists and crafters. Inventory includes quality crafted gift items, jewelry, candles, clothing, handbags, soaps, lotions, and hand-painted furniture.


View All Businesses, Opportunities, And Franchises For Sale And Wanted In These Cities:
Carmel
,
Carmel by the Sea
,
Oceanside
,
San Diego
,
Santa Barbara
,
Thousand Oaks
See All Related Business For Sale & Wanted Listings Recently Added:
See More Related Information - For Buying And Selling Businesses:
Helpful Resources To Assist In Selling And Buying California Businesses

Peter Siegel, MBA, BizBen Founder, ProBuy, ProSell Programs
Founder & President Of BizBen.com (since 1994) & BizBenNetwork.com. I am the Lead Facilitator for the ProSell & ProBuy Programs on both websites. I consult daily with buyers, sellers, and intermediaries daily about buying and selling businesses. Call 925-785-3118.
Michael Floorman, Business Brokerage, BTI, San Francisco Bay Area
Business Team, San Jose (Campbell) located in the Pruneyard Towers at Bascom and Hamilton. Established in 1981 Business Team with over 6600 sales to date has 1000 business listings to choose from, paid Google advertising. We offer highly trained and experienced professionals.
Diane Boudreau-Tschetter: Escrow & Bulk Sale Services - CA
California Business Escrow, Inc. is a full service independent escrow company serving all of California and has expertise in a wide range of escrows. Our team prides itself on providing an exceptional escrow experience. For more info phone Diane Boudreau-Tschetter at 888-383-3331 or 209-838-1100.
Willard Michlin, CPA, Certified Fraud Examiner, Due Diligence
Willard Michlin, CPA #106752, offers buyers step by step training & assistance in doing Due Diligence Services when they are thinking of making an offer, or are in process of investigating a business purchase. He helps to determine the actual net profit even when there is cash. Call 805-428-2063.
Related Articles, Events, Blog Posts, Discussions, Videos, Interviews

Is Crowd Funding A Viable Way To Raise Money To Purchase A Small Business?
We're hearing more and more about "crowd funding" through sites like gofundme and kickstarter as a possible way to raise the cash needed to buy a small business. This method of collecting funds has proven successful in other kinds of situations. Could this strategy work when buying a small business?
Selling My Small Business: What Items Should I Have Ready To Be Successful?
When selling a small to mid-sized business, owners should have their paperwork and financial information ready to go! They should also have a short business plan of past history, current operations, and potential for the future. In this BizBen Discussion several advisors and intermediaries weigh in.
Thinking About Selling A Small Business? Know These 8 Factors That Matter
The likelihood of selling a business is often determined by external factors in the marketplace. Here are eight influences on how easy, or difficult it might be when selling a small California business. Peter Siegel at 925-785-3118 (BizBen ProSell Program) explains these factors for owner/sellers.
What Factors Are Considered In Valuing A Small Business? Advisors Weigh In
Valuing a small business is not guess work. It's not what some other businesses of the same type may have or may not have been sold for, it's not even what a business owner "feels" they want or deserve. It is a formula based on many factors. Peter Siegel, MBA from BizBen & others discuss this topic.
Financing Advice: Showing Add Backs To Get Business Acquisition Financing
When seeking business acquisition financing, it helps to review a seller's addbacks as a source of funding to service the debt service. But explain them correctly. Peter Siegel, MBA business acquisition financing expert and advisor at 925-785-3118 covers this topic on financing a business purchase.