Founded in 1981, this well-known dancewear and theatrical supply retail store has been an exclusive dealer for the most popular and best-selling brands in the industry. This profitable company has built a solid reputation based on their strong customer relations, product quality, and prime location. Brand name inventory of Point Shoes, Dancewear, Stage Make-Up, Dance Accessories, and Production Supplies. This dealership has had exclusive representation on the Central Coast for the top brands in the industry. Competitive lease terms and flexible landlord. Current owner is into retirement age, but will stay local and available to the new owner.
Please note this is a confidential matter and no additional information will be provided until a Confidentiality Agreement and background information has been submitted. Please hit the reply button or contact Annabelle Brownell to receive a Confidentiality Agreement and to learn more about this opportunity to purchase this thriving business.
The listing # 228936 Profitable Dancewear Store - Santa Barbara County below is currently OFF THE MARKET due to that it is either in escrow at this time or has recently been sold.
For more businesses for sale that are like this Profitable Dancewear Store in Santa Barbara County please see a sample of BizBen active listings below and links to all similar listings on BizBen.com.

Available:
Marble And Granite Shop - Thousand Oaks
Posting #: 235700
Status: Active
Refreshed: 3/6/2020
Contact: Jimmy Yoon
Phone: 213-369-5544
Phone: 213-389-4100
Price: $290,000
Adj Net: $200,000
Down: nego
Purchase price including inventory approx (300,000). Low Rent and purchase price .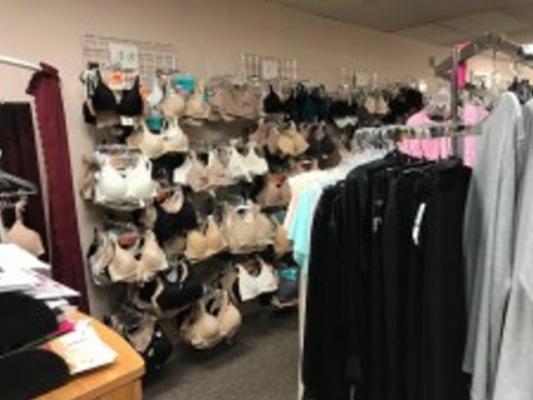 Available:
Special Lingerie Bra Store - Thousand Oaks, Ventura County
Posting #: 239684
Status: Active
Refreshed: 3/11/2020
Contact: Mark Tzalka, CBB, CMEA
Phone: 818-761-8000
Phone: 818-758-9090
Price: $122,000
Adj Net: $80,000+
Down: $122,000
Full-service lingerie & bra store for all sizes and is a mastectomy approved vendor which means they work with many Medicare providers that pay them directly. In addition, they sell and custom fit for all bridal occasions, full-figured women, nursing needs, sports and swim suits.



Available:
Refrigeration Company - Central Coast
Posting #: 208648
Status: Active
Refreshed: 3/14/2020
Contact: Ken Johnson
Phone: 408-799-2117
Phone: None Given
Price: $425,000 + Inventory
Adj Net: $231,933
Down: $425,000
Profitable Central Coast Refrigeration Company for Sale. 52 year-old refrigeration company located in the central coast area of California specializes in total refrigeration management, which includes: sales, installation, and service of commercial, industrial, transportation-related refrigeration.



Available:
Blanket Wholesaler Retailer - Downtown Los Angeles
Posting #: 254061
Status: Active
Refreshed: 3/24/2020
Contact: John Lee
Phone: 661-713-6645
Phone: None Given
Price: $60,000
Adj Net: $96,000
Down: $60,000
Very Busy Location in the heart of Downtown Los Angeles. Blanket Wholesale and Retail Sale, Good Cash Flow, A must-see. Good for the owner operator. Lots of Loyal Customers.



Available:
Jewelry Store - Profitable, Owner Relocating - Fountain Valley, Orange County
Posting #: 254264
Status: Active
Refreshed: 3/14/2020
Contact: Mariam Kirk
Phone: 562-400-1854
Phone: None Given
Price: $99,000
Adj Net: $192,000
Down: Call / Email
Profitable jewelry store in Fountain Valley. Established since 1980s. Same owner since 2012. Monthly gross: $25,000. Monthly net: $16,000. Very motivated seller will sale to experienced buyers only. Open only 6 days a week with short hours on Saturdays.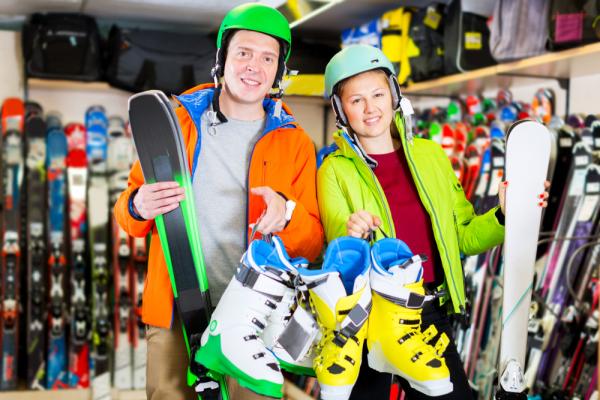 Available:
Sports Retailer - New And Used Equipment, Growing - San Francisco Bay Area
Posting #: 261716
Status: Active
Refreshed: 3/19/2020
Contact: Raj Sathyaseelan
Phone: 415-900-8803 Cell
Phone: 925-201-1989 Office
Price: $460,000
Adj Net: $123,054
Down: $200,000
Growing Sports Franchise Retailer, Loyal Customers. Located in a growing territory for youth sports, this franchise sports retailer sells new and used sports equipments and gears for sports ranging from baseball, basketball, football and fitness. Sales are growing due to their newly relocated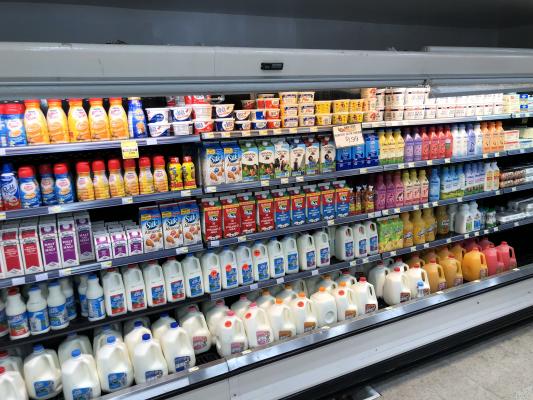 Available:
Supermarket - San Diego
Posting #: 240458
Status: Active
Refreshed: 3/25/2020
Contact: Faris Stephan
Phone: 619-647-0822
Phone: None Given
Price: $199,000
Adj Net: Call
Down: $199000
Completely help run Super Market. pPofitable. Also selling hot food with seating area. Must see to appreciate. A prominent Supermarket catering for a wide variety of ethnic groups and specializing in Middle-Eastern foods. Business has meat, produce, groceries, sweets, and hot foods ready.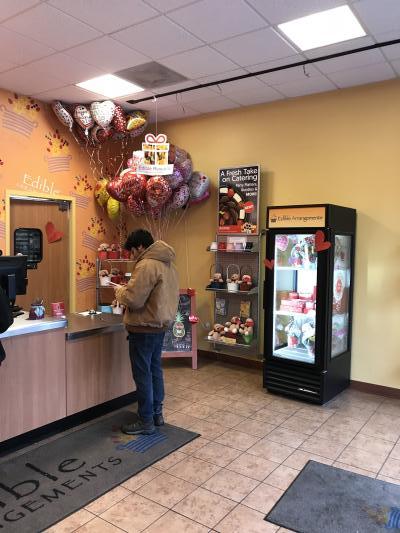 Available:
Edible Arrangements Franchise - Absentee Run - Solano County
Posting #: 250558
Status: Active
Refreshed: 3/30/2020
Contact: Bob Jhala
Phone: 951-818-8907
Phone: None Given
Price: $194,500
Adj Net: $102,548
Down: Call
Beautiful location - Price Reduced - Low Rent - Highly Profitable - High Volume - Well Established - Absentee Owners - Ideal investment opportunity for your dream business model. Good location gives you the platform for easier growth and more profits! Check it out.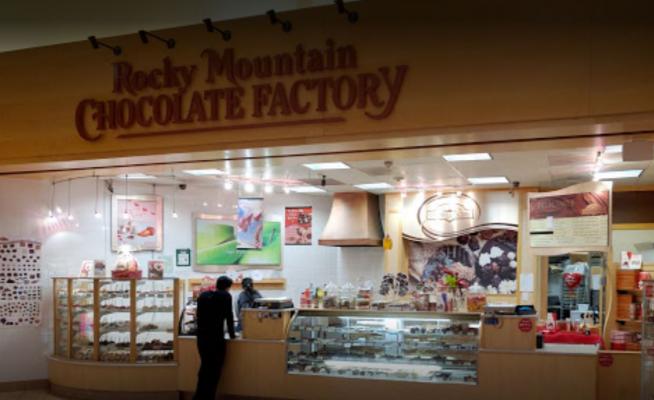 Available:
Rocky Mountain Chocolate Factory - Milpitas, Santa Clara County
Posting #: 257874
Status: Active
Refreshed: 2/24/2020
Contact: Harry Sidhu, CBB
Phone: 510-490-9705
Phone: None Given
Price: $99,000
Adj Net: Call
Down: Call
Rocky mountain chocolate factory is a part of an international franchisor, confectionery manufacturer and retail operator in the united states, canada and the united arab emirates. Company manufactures an extensive line of premium chocolate candies and other confectionery products.



Available:
Rug Restoration Cleaning Company - High End - Santa Monica, LA County
Posting #: 245810
Status: Active
Refreshed: 3/18/2020
Contact: Alex Estrin
Phone: 310-882-2200 X158
Phone: 888-60-Bizex
Price: $55,000
Adj Net: $54,954
Down: Call
Little to no labor on the part of the owner. Business is located in a brick and mortar location, with no monthly rent liability. Owner does sales and marketing. Vendors do the fulfillment. Little to no overhead. Virtually no payroll expense.


View All Businesses, Opportunities, And Franchises For Sale And Wanted In These Cities:
Fountain Valley
,
Los Angeles
,
Milpitas
,
San Diego
,
Santa Monica
,
Thousand Oaks
See All Related Business For Sale & Wanted Listings Recently Added:
See More Related Information - For Buying And Selling Businesses:
Helpful Resources To Assist In Selling And Buying California Businesses

Randall Barondess, CBB, Business Brokerage Services
Experts at: Preparing Businesses For Sale, No-Cost Valuations and Lease Modifications. Troop Business Services Division prepares small, mid-sized and large businesses for sale by confidentially packaging the business and providing guidance throughout the sales process.
Peter Siegel, MBA: Business Purchase Financing Solutions
Niche business purchase financing advisory and loan placement services with SBA and Non-SBA Financing, Retirement Fund Rollover Solutions, Combo Financing Packages. To get professionally pre-qualified or more information on the ProBuy/ProSell Programs: 925-785-3118.
Shalonda Chappel: Escrow & Bulk Sale Services - Southern California
Escrow services to brokers/agents, sellers, & buyers. Established 43 years. Extraordinary service. Experienced with handling difficult transactions. One stop for all your escrow needs: Bulk sales, lien searches, UCC searches, liquor license transfers, publishing & recording services. 951-808-3972.
Diane Boudreau-Tschetter: Escrow & Bulk Sale Services - CA
California Business Escrow, Inc. is a full service independent escrow company serving all of California and has expertise in a wide range of escrows. Our team prides itself on providing an exceptional escrow experience. For more info phone Diane Boudreau-Tschetter at 888-383-3331 or 209-838-1100.
Related Articles, Events, Blog Posts, Discussions, Videos, Interviews

Getting An SBA Loan To Buy A Small Business: Dispelling Some Major Myths
When seeking SBA loan financing many potential business buyers have wrong information about the process of securing the best financing to buy a business. Peter Siegel, MBA (at 925-785-3118) a business purchase financing expert delves into the myths and facts regarding SBA loan financing.
Attorney Specialist Shares Escrow Instruction Tips When Buying A Business
Once you have successfully negotiated the Asset Purchase Agreement ("APA") for your acquisition it's natural to relax a little and let your guard down. Attorney Specialist Mark Chatow discusses what business buyers should look out for when opening escrow and getting escrow instruction in place.
Selling My Small Business: What Items Should I Have Ready To Be Successful?
When selling a small to mid-sized business, owners should have their paperwork and financial information ready to go! They should also have a short business plan of past history, current operations, and potential for the future. In this BizBen Discussion several advisors and intermediaries weigh in.
Purchase A Business With Limited Or No Cash - Financing Tips For Buyers
Purchasing a business with no money down can be difficult, but not impossible. Financing a business purchase or down payment can often be accomplished with these strategies from Peter Siegel, MBA (Business Purchase Financing Expert, ProBuy & ProSell Program Advisor with BizBen) at 925-785-3118.
Financing Advice: Showing Add Backs To Get Business Acquisition Financing
When seeking business acquisition financing, it helps to review a seller's addbacks as a source of funding to service the debt service. But explain them correctly. Peter Siegel, MBA business acquisition financing expert and advisor at 925-785-3118 covers this topic on financing a business purchase.
What Should I Do If Other Buyers Are Trying To Buy The Same Business As Me?
Buying a small business is hard enough when there is no competition, so how might a buyer navigate the process when there is additional competition from other buyers? Potential small business buyers are offered a few key ways that a buyer can beat out other potential business buyers in this article.