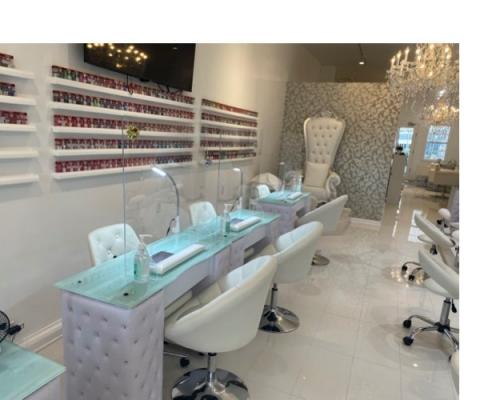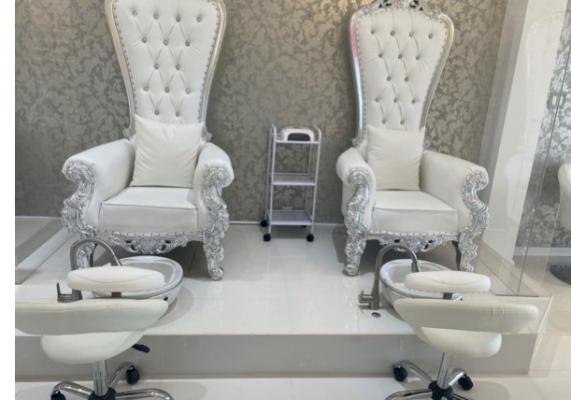 North Los Angeles Area Nail And Beauty Salon - Prime Location, Luxury
Parking spaces available in front and the rear of the building. Business hours are from 9.30 am to 7.30 pm/Monday through Saturday and on Sundays 10 am- 5 pm. Monthly Rent is $2,800 with one year lease and 1 x 5 years option. 1000 sq.ft. luxury Nail Salon Located in a prime location of North L.A.

Price: $175,000. Adjusted Net: Call / Email. Call Babak Shamtoub at 818-289-4549.


Signal Hill Area, LA County Home Health Agency - Established, Branded
We have a unique opportunity to acquire an established branded skilled home health agency near the City of Signal Hill (Los Angeles County). This accredited home health agency has an 18-year proven track record. The agency is currently accredited under CDPH with its last accreditation being passed.

Price: $475,000. Adjusted Net: Call / Email. Call Ralph Santos at 818-731-7173 Cell.


Westminster, Orange County Liquor Store - High Volume, Lottery, High Net
Rarely on the market, high volume lottery store in westminster. Lottery income alone is around $14,000/mo. Owner has a high paying full time job and cannot dedicate to running this business. Part time owner. Cash cow for lucky buyer. Monthly gross: $47,500. Lottery income: $14,000/month.

Price: $399,000. Adjusted Net: $132,000. Call Jack Oh at 562-787-4989 Cell.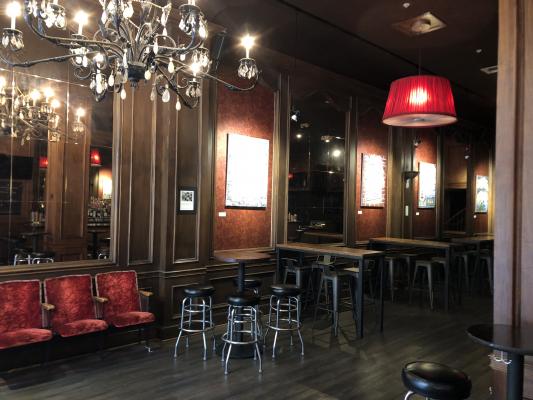 San Francisco Bar, Type 48 License- Fantastic Location, High Net
Fantastic Bar!! Full entertainment license without restrictions plus 170 person capacity, Upstairs and downstairs bar, beautiful built out basement not counted in the square footage, very negotiable lease, and an unbelievable price! You must see this to appreciate!

Price: $475,000. Adjusted Net: $200,000. Call Cheryl Maloney at 415-309-2722 Cell.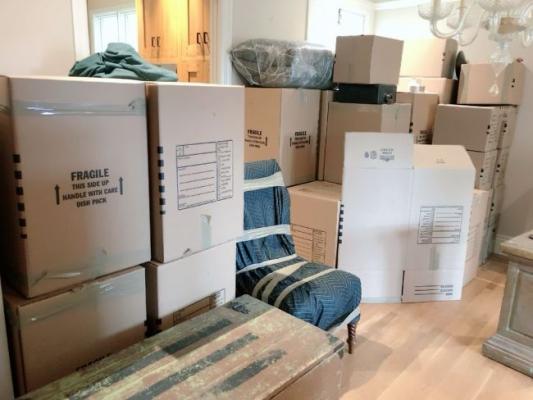 San Mateo County Moving And Storage Company - High Repeat Clients
Well established Moving & Storage Company doing business for the past 10 years. Specialized in residential & Commercial moving packing and short term storage. Also offers services like Junk Removal, local & Long distance moving. Monthly storage fees alone pays Rent of $3,950/m and then some.

Price: $325,000. Adjusted Net: Call / Email. Call Sammy Rahmatti at 925-339-0084.

Santa Clarita Valley Burger Restaurant - Absentee Owner, Established
Owner Retiring. Business is in 2,300 sq. ft. Lease is till April 30, 2023. Will Negotiate Longer Term Lease and Terms. Business has 4 employees. Business has full kitchen and 19 build in tables and chairs. Selling As Is. For over 30 years. Wonderful Menu.

Price: $150,000. Adjusted Net: $174,000. Call Phil Haney at 661-644-5313.


San Diego Large Indoor Amusement Center
Large indoor amusement center, 4,000 sq/ft. Excellent reviews and reputation, 5 stars on Yelp. Great space for corporate outings and groups. Growth opportunity with increased advertising and proactively targeting sales at event organizers. Trained and experienced staff. Lease ends 2/2023.

Price: $62,000. Adjusted Net: Call / Email. Call Matt Cole McDonald at 858-492-0444.


San Fernando Valley, LA County Non Emergency Medical Transportation Company
Good records. This non-emergency medical transportation company is one of the oldest in San Fernando Valley. It was established in 1994 in Los Angeles with a promise to provide reliable and compassionate service. For sale by owner, high cash flow, growing industry, relocatable, solid relationships.

Price: $795,000. Adjusted Net: $330,000. Call Owner / Seller at 818-213-9155 Cell.


South Central Valley Area Arco AMPM Gas Station With Real Estate
Arco ampm Business with property for sale in South Central Valley area. This Gas station is located in south Central valley at very busy trafficked intersection & lot of new development happening in this area. This station is producing very strong numbers & healthy Gross profit margin.

Price: $6,800,000+ Inv. Adjusted Net: Call / Email. Call Taj Randhawa at 559-394-9000 Cell.


Redding Area Motel, Real Estate - Major Brand, Absentee Run
This Motel is offered at a 9% Cap Rate, YTD 2020 through November Occupancy is 67% and the ADR is $61.14. The property sits on a major Freeway. 81 Units. Has Truck Parking, Outdoor Pool, Exterior Corridor, Complimentary Wi-Fi. Absentee Owner. Proof of Funds required for additional information.

Price: $4,780,000. Adjusted Net: $430,930. Call Jasvir Randhawa at 916-488-6900.