Asset Sale. Excellent opportunity to purchase a beautifully decorated hair salon located in a busy shopping center in Sonoma County. Eight stations. Trained staff is in place performing the day to day operations. 2,000 square feet space with 6 years remaining on lease.
Current absentee owner is highly motivated to sell. This is a turn-key operation ready for a motivated buyer with industry experience to increase marketing and potentially add additional services. Seller shall consider all offers.
Contact us today!
The listing # 233350 Hair Salon - Asset Sale - Sonoma County below is currently OFF THE MARKET due to that it is either in escrow at this time or has recently been sold.
For more businesses for sale that are like this Hair Salon - Asset Sale in Sonoma County please see a sample of BizBen active listings below and links to all similar listings on BizBen.com.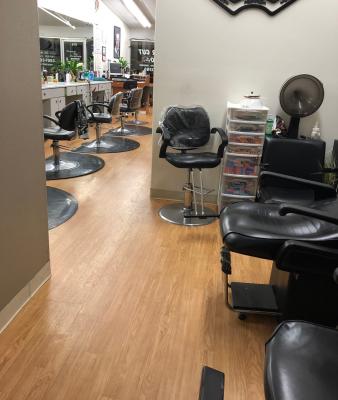 Available:
Hair And Nail Salon - Marin County
Posting #: 250644
Status: Active
Refreshed: 2/6/2020
Contact: Bahareh Taebi
Phone: 520-869-9613 Cell
Phone: 925-932-2450
Price: $200,000
Adj Net: $168,000
Down: $200,000
Well established hair and nail salon with great customer base in heart of busy town. This is a wonderful opportunity and a business to invest in. Seller claims that the business generates $420,000 in gross income per year and owner operate net income of $168,000 per year.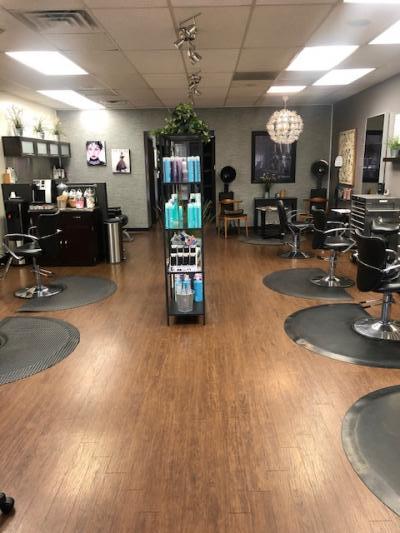 Available:
Hair Salon - Asset Sale - Covina Area, LA County
Posting #: 258387
Status: Active
Refreshed: 2/21/2020
Contact: Owner
Phone: 714-392-4223
Phone: 951-204-1888
Price: $12,000
Adj Net: Call / Email
Down: Call / Email

Great opportunity for hair dresser to own their own salon & bring some friends! Hair Salon is turnkey with all decor and equipment in great condition, modern and well-maintained. Operations are straightforward. 7 styling stations (one being a reclining hydraulic chair for waxing, threading etc.)


Available:
Hair Salon - Downtown Santa Monica
Posting #: 258456
Status: Active
Refreshed: 2/2/2020
Contact: Stephen Menges
Phone: 424-465-1800
Phone: None Given
Price: $70,000
Adj Net: $88,571
Down: $70,000
Priced to Sell - Unique Opportunity. 21 Year, est. hair salon on busy downtown Wilshire in Santa Monica. 5 stable hair chair renters and 1 manicure station renter provide steady income so a working owner will keep all they make in providing hair services to clients. Low rent- rare opportunity.



Available:
Massage Franchise - Recurring Income, 2 Locations - Redding, Shasta County
Posting #: 257123
Status: Active
Refreshed: 2/20/2020
Contact: Katrina Loftin
Phone: 775-828-5400
Phone: 775-742-9764
Price: $931,000
Adj Net: $309,789
Down: $140,000
Leading Massage Franchise with recurring revenue. 2 locations are included in the sale and Management is in place. These franchises are popular and rarely change hands. The Owner is absentee. Stable customer base with recurring monthly income. Training provided by the owner and the Franchisor.


Available:
Nail Salon - Upscale, Prime Location - Laguna Hills, Orange County
Posting #: 249901
Status: Active
Refreshed: 2/15/2020
Contact: Azi Manoussi
Phone: 818-968-7465
Phone: None Given
Price: $80,000
Adj Net: $50,000
Down: $80,000
A beautiful and upscale Nail Salon located in prime location in Orange County. Offers its own private brand Organic and Non-Toxic products and services. Currently there are 7-spa chairs and 2 manicure tables. 8 Nail Technicians are in place. $300,000 in annual sales.



Available:
Salon Spa - South Bay, Los Angeles County
Posting #: 253981
Status: Active
Refreshed: 2/25/2020
Contact: Mike Mehegan
Phone: 310-251-0069
Phone: None Given
Price: $395,000
Adj Net: $163,000
Down: $250,000
Profitable Award winning Salon and Spa in the South Bay area of Los Angeles county, that specializes in hair, skin, and nails. Contact the broker today for more info. The salon has 11 hair stations, 6 spa rooms, 1 boutique, and a retail/reception lobby. The salon is by appointment only.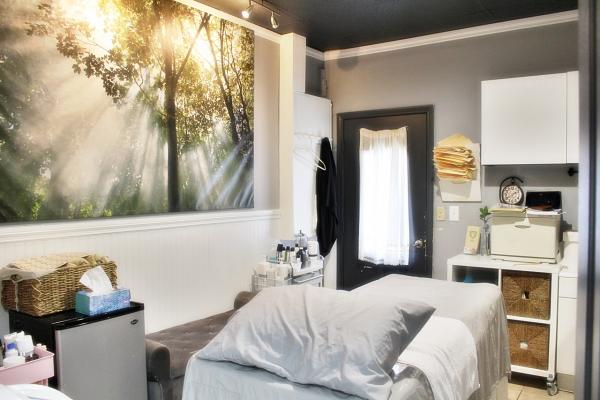 Available:
Skincare Service - Very Profitable - Kearny Mesa Area, San Diego
Posting #: 258411
Status: Active
Refreshed: 2/19/2020
Contact: Thomas Lee
Phone: 619-261-2031
Phone: None Given
Price: $90,000
Adj Net: Call
Down: $90,000
Very profitable skincare business located near Convoy Street with tons of delicious restaurants, fun bars and great shopping. This shop is located inside very busy hair salon in enclosed room for privacy.



Available:
Beauty Supply Company - Retail And Wholesale - Los Angeles County
Posting #: 258995
Status: Active
Refreshed: 2/12/2020
Contact: Stuart Greenberg
Phone: 818-369-4322
Phone: None Given
Price: $1,500,000
Adj Net: $200,000
Down: Call
For the past 30 plus years this beauty supply company has been delivering product to the salon professionals and consumers. This company is multi-faceted. They; Wholesale products directly to salon professionals from their 5,000 square feet warehouse. Retail products at their 2,750 square feet store



Available:
Salon And Spa - Contra Costa County
Posting #: 260477
Status: Active
Refreshed: 2/4/2020
Contact: Darrin Davenport
Phone: 866-802-0508
Phone: None Given
Price: $38,000
Adj Net: $9,449
Down: Call
Full-service salon for men and women that provide quality services by established professionals. Services - shampoo, haircut, extensions, color services, waxing services, and competition style nail services, and more. Esthetician services include waxing and facials. Set up for a full body makeover!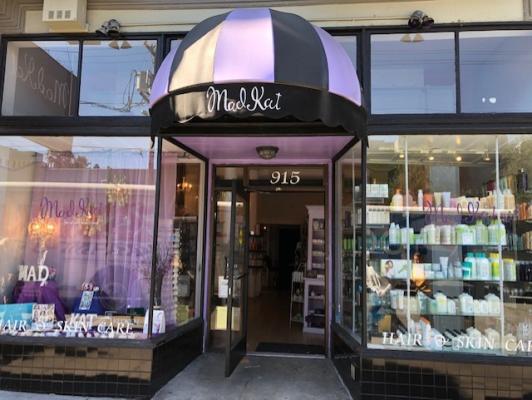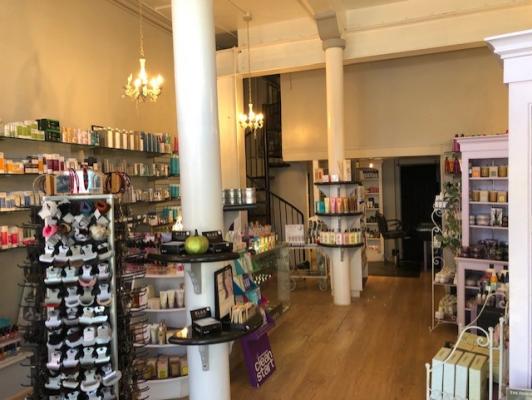 Available:
Beauty Supply Store, Facials, Salon Service - San Francisco
Posting #: 258720
Status: Active
Refreshed: 1/20/2020
Contact: Cheryl Maloney
Phone: 415-309-2722 Cell
Phone: 415-655-5639
Price: $68,000
Adj Net: $75,000
Down: $75,000
Long time San Francisco business. Great beauty supply store with one barber chair and one facial service room/massage room. 10-years at this location and 5-years at a previous location. Great products and fantastic Cole Valley location. Great lease and terms. Cute shop with all the best hair care.


View All Businesses, Opportunities, And Franchises For Sale And Wanted In These Cities:
Covina
,
Laguna Hills
,
Redding
,
San Francisco
,
Santa Monica
See All Related Business For Sale & Wanted Listings Recently Added:
See More Related Information - For Buying And Selling Businesses:
Helpful Resources To Assist In Selling And Buying California Businesses

Michael Floorman, Business Brokerage, BTI, San Francisco Bay Area
Business Team, San Jose (Campbell) located in the Pruneyard Towers at Bascom and Hamilton. Established in 1981 Business Team with over 6600 sales to date has 1000 business listings to choose from, paid Google advertising. We offer highly trained and experienced professionals.
Peter Siegel, MBA, BizBen Founder, ProBuy, ProSell Programs
Founder & President Of BizBen.com (since 1994). I am the Lead Facilitator for both the ProSell & ProBuy Programs. I consult daily with business buyers, business owner/sellers, brokers/agents daily about buying and selling California small to mid-sized businesses. Call 925-785-3118.
Mike Nova, Business Broker: North Bay Restaurant, Retail Specialist
I have over 30 years of direct restaurant industry experience, including my personal experience as a restaurant owner. For the last 7 years I have worked as a Broker specializing in this challenging and ever changing field of restaurant and bar sales. Contact me at 510-708-6682 Cell.
Diane Boudreau-Tschetter: Escrow & Bulk Sale Services - CA
California Business Escrow, Inc. is a full service independent escrow company serving all of California and has expertise in a wide range of escrows. Our team prides itself on providing an exceptional escrow experience. For more info phone Diane Boudreau-Tschetter at 888-383-3331 or 209-838-1100.
Janet Carrera: Escrow & Bulk Sale Service - SF Bay Area
Redwood Escrow Services, Inc. is a full service, licensed independent escrow company. We are EAFC Fidelity bonded, fully insured & licensed with the Department of Corporations. Committed to offering our clients the most comprehensive variety of escrow services available. Phone Janet at 510-247-0741.
Willard Michlin, CPA, Certified Fraud Examiner, Due Diligence
Willard Michlin, CPA #106752, offers buyers step by step training & assistance in doing Due Diligence Services when they are thinking of making an offer, or are in process of investigating a business purchase. He helps to determine the actual net profit even when there is cash. Call 805-428-2063.
Related Articles, Events, Blog Posts, Discussions, Videos, Interviews

Buying A California Beauty Salon - Making Your Bank Account Look Beautiful
There are more than 1 million hair salons in the United States! Buying a hair salon for sale can be a good investment if you find the opportunity and have the right skills to run it. Hair salon opportunities range from independent businesses of all sizes to franchises. Let's discuss this further.
Is There Such A Thing As Paying Too Little When Buying A Small Business?
We all understand the idea of paying too much for a small business. But is there such a thing as not paying enough? That seems like an odd notion, but I'm familiar with situations in which a buyer acquired a small business for a figure substantially under what probably was market value.
Selling My Small Business: What Items Should I Have Ready To Be Successful?
When selling a small to mid-sized business, owners should have their paperwork and financial information ready to go! They should also have a short business plan of past history, current operations, and potential for the future. In this BizBen Discussion several advisors and intermediaries weigh in.
What Factors Are Considered In Valuing A Small Business? Advisors Weigh In
Valuing a small business is not guess work. It's not what some other businesses of the same type may have or may not have been sold for, it's not even what a business owner "feels" they want or deserve. It is a formula based on many factors. Peter Siegel, MBA from BizBen & others discuss this topic.
Top 100 List: This Week's Top Motivated Business Buyers & Their Requests!
If you're trying to sell a business - check out this week's top 100 business buyers - one of these buyers may be looking to buy your type and location of business! This list is updated weekly - make sure you check it frequently! Are you searching to buy - get on this list and reach seller direct!