The healthcare industry in the US is witnessing a shortage of nurses in the country. Despite the fact that registered nurses are among the single largest healthcare professionals in the country, the vacancy rate for registered nurses is growing. Our client, is positioned to serve this growing market.
Established & Profitable Niche Staffing Firm focused on placing nurses, LVNs, caregivers, etc to Hospitals, Clinics, Assisted Living, Re-Hab and Medical Offices.
Fully staffed. Four key employees handel operations, A/R, marketing, and HR. PLUS over 300 active RNs, LVNs, CNAs, Caregivers in their database.
Seller wants to sell to focus on family and other business (app business). Seller will stay on to help transition business.
Excellent books, records, & tax returns. Should qualify for SBA financing (pre-qualification in progress).
The listing # 247165 Healthcare Staffing Agency - Los Angeles County below is currently OFF THE MARKET due to that it is either in escrow at this time or has recently been sold.
For more businesses for sale that are like this Healthcare Staffing Agency in Los Angeles County please see a sample of BizBen active listings below and links to all similar listings on BizBen.com.

Available:
Family Practice Medical Spa - Diamond Bar, Los Angeles Area
Posting #: 250218
Status: Active
Refreshed: 2/12/2020
Contact: Siavosh Ardalan
Phone: 714-858-0507
Phone: None Given
Price: $150,000
Adj Net: $106,000
Down: Call
Semi-retired Doctor works only 18 hours/week. A full-time Dr. would profit over $200,000. Established 19 Years. General medical practice, laser, skin care. Over $1M worth of equipment included. 7 treatment rooms, waiting area & reception, office & bathrooms. One nurse practitioner is employed.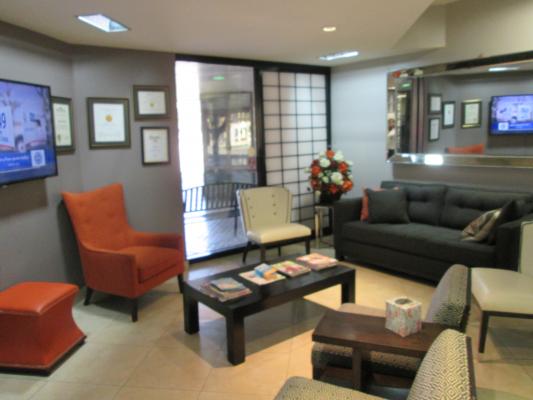 Available:
Ambulatory Surgery Center - Medicare Certified - Beverly Hills, LA County
Posting #: 260582
Status: Active
Refreshed: 2/7/2020
Contact: Houmehr Mike Panoussi
Phone: 661-816-1141 Cell
Phone: 424-542-1402
Price: $1,490,000
Adj Net: Call
Down: Call
Joint Commission Multi specialty Medicare Certified Ambulatory Surgery Center and Business for sale. 1 Operating Room, 1 Procedure Room, 2 Pre/Post bed stations. Meets life & safety code requirement for existing ASC upon transfer of business sale. Suite also contains as part of the ASC exam rooms.



Available:
Home Health Care Service - Van Nuys, LA County
Posting #: 259672
Status: Active
Refreshed: 2/15/2020
Contact: Robert (Owner/Seller)
Phone: 818-539-5244
Phone: None Given
Price: $70,000
Adj Net: Call / Email
Down: Call / Email

Priced for fast sale. The lowest priced JACHO Home Health Care licensed by CDPH. All JACHO fees already paid. Owner can provide consultation. Great office in Van Nuys with a $550 monthly rent. Call. Please DON'T text.


Available:
Hospice Care Service - Fully Licensed - Los Angeles Area
Posting #: 260148
Status: Active
Refreshed: 2/16/2020
Contact: Sona
Phone: 818-825-4103
Phone: None Given
Price: $230,000
Adj Net: Call / Email
Down: $230,000
Fully Licensed Hospice Care Services Located in Los Angeles and can be moved anywhere in Los Angeles County. Joint Commission Accredited. Health Department licensed. Brand new and clean hospice ready provider number. Turnkey hospice business ready to go.



Available:
Home Health Agency - Los Angeles County Area
Posting #: 260045
Status: Active
Refreshed: 2/20/2020
Contact: Jack (Owner/Seller)
Phone: 818-653-7284
Phone: None Given
Price: $68,000
Adj Net: Call / Email
Down: Call / Email
Home Health Agency. Spacious 2 room office in professional building is located in the city of Canoga Park. Do not miss this great opportunity to acquire Brand New Home Health license. Health Department Licensed, all corporate documents, policies and procedures included.



Available:
Chiropractic Practice - 2 Offices - Los Angeles
Posting #: 253302
Status: Active
Refreshed: 2/16/2020
Contact: Eric Mellem
Phone: 310-882-2200 x146
Phone: 888-60-Bizex
Price: $895,000
Adj Net: $540,000
Down: Call
Very Profitable Chiropractic Business - $540,000 Net Income, $1.2 mm Gross Revenue - Excellent Reputation in LA. Since 2006, this Los Angeles chiropractic business has built a sterling reputation throughout the healthcare industry for its excellent patient care and customer service.



Available:
Franchise Home Health Hospice Staffing Agency - Los Angeles County
Posting #: 251982
Status: Active
Refreshed: 2/13/2020
Contact: Ralph Santos
Phone: 818-731-7173 Cell
Phone: 888-736-2911
Price: $199,999
Adj Net: Call
Down: $199,999
This agency has an assigned coverage area in the LA County area, but based on other Franchisee offerings' in other territories, you may be able to enter these areas as well. Upon meeting, we can explain this loophole. This agency is currently focused more so on the staffing component.



Available:
Home Care Franchise - Los Angeles
Posting #: 254771
Status: Active
Refreshed: 2/13/2020
Contact: Greg Michail
Phone: 415-438-0202
Phone: 626-395-0717
Price: $1,995,000
Adj Net: $787,836
Down: $1,995,000
This award-winning home care franchise is widely known for its reliable, top notch, personal care, enabling seniors to age in place with grace where they call home. A high-performance office staff coordinates care among a caregiver workforce of approximately 35. Complete and turnkey operation.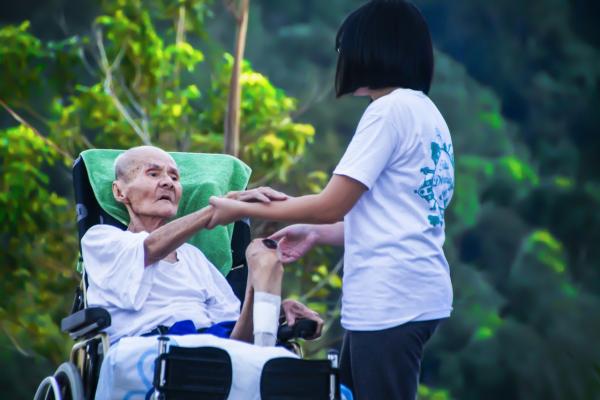 Available:
Home Health Therapy Staffing Services - Los Angeles County
Posting #: 251363
Status: Active
Refreshed: 2/19/2020
Contact: Christian Haberl
Phone: 310-430-9894
Phone: 424-832-3410
Price: $200,000
Adj Net: $138,485
Down: Call
Buy this home-health therapy staffing company and get access to an exclusive home healthcare account that services multiple locations in LA County. The seller currently services one retirement facility under the account, but has been asked to grow with the home heath company.



Available:
Congregate Living Facility, Real Estate - Los Angeles
Posting #: 218617
Status: Active
Refreshed: 1/27/2020
Contact: Bibi Mohammed
Phone: 818-441-3887
Phone: None Given
Price: $1,100,000
Adj Net: Call/Email
Down: Call/Email
Business and property : congregate living facility , current census 6 patients, licensed for 6 patients,all staff willing to stay, good referral in place, seller will train can purchase or lease property, income from 400 too one thousand per patient daily similar to nursing home.


View All Businesses, Opportunities, And Franchises For Sale And Wanted In These Cities:
Beverly Hills
,
Canoga Park
,
Diamond Bar
,
Los Angeles
,
Van Nuys
See All Related Business For Sale & Wanted Listings Recently Added:
See More Related Information - For Buying And Selling Businesses:
Helpful Resources To Assist In Selling And Buying California Businesses

Bob Baumgarten, Business Broker: Southern California
National Business Brokerage is a full service brokerage company that has been serving buyers and sellers of Southern California businesses since 1994. We are dedicated to providing the highest standards of professional service for our clients. Phone Bob direct at 949-292-2008.
William Park, Business Broker - Southern California
Highest Volume Broker in California, Simply Check our HUNDREDS of Listings! Over 25 Associates, Speaking Dozen Languages, Helping Buyers and Sellers of Small Business since 1982, Centrally Located between Los Angeles and Orange Counties, while Riverside & San Bernardino Counties are Very Accessible.
Michael Davidson, Business Broker - Southern California
Los Angeles Business Broker providing M&A quality services for Small Business Owners. We leverage our technology and expertise to Simplify & Expedite the Business Sales Process. Matching the right buyer with the right business is how we define success.
Ralph Santos, Business Broker: Health Care Specialist
Using my MBA and my perseverance I will make things happen! I provide business brokerage niche services specializing in the hospice and home health care agency industry in the Los Angeles County or Ventura County areas. For either buying or selling assistance please phone or email me today.
Rick Carlson, Business Broker - Southern California
You Will Never Feel Lost In The Shuffle. Many Brokers Simply Send Out An NDA And That's The End Of Communication. All Buyers Receive A Personal Meeting With An Ace Acquisition Specialist So They Can Recommend The Perfect Business For You. Phone Rick direct at 800-985-4939.
Peter Siegel, MBA, BizBen Founder, ProBuy, ProSell Programs
Founder & President Of BizBen.com (since 1994). I am the Lead Facilitator for both the ProSell & ProBuy Programs. I consult daily with business buyers, business owner/sellers, and brokers and agents daily about buying and selling California small to mid-sized businesses. Call 925-785-3118.
Related Articles, Events, Blog Posts, Discussions, Videos, Interviews

What Factors Are Considered In Valuing A Small Business? Advisors Weigh In
Valuing a small business is not guess work. It's not what some other businesses of the same type may have or may not have been sold for, it's not even what a business owner "feels" they want or deserve. It is a formula based on many factors. Peter Siegel, MBA from BizBen & others discuss this topic.
Is There Such A Thing As Paying Too Little When Buying A Small Business?
We all understand the idea of paying too much for a small business. But is there such a thing as not paying enough? That seems like an odd notion, but I'm familiar with situations in which a buyer acquired a small business for a figure substantially under what probably was market value.
Due Diligence Issues: What Business Buyers Should Know About The Process
Willard Michlin, CPA, CFE at 800-864-0420 elaborates why you can do a large portion of the due diligence yourself, depending on your background, but you should never try to do it solely on your own. In this BizBen blog post he explores ways business business buyers get themselves into trouble.
Before Buying A California Business, 10 Questions You Should Ask Yourself
Before buying a business, all serious business buyers should ask themselves some key questions about possible buying a small California business, franchise, or opportunity - from Peter Siegel, MBA (Business Purchase Financing Expert, ProBuy & ProSell Program Advisor with BizBen) at 925-785-3118.
Selling My Small Business: What Items Should I Have Ready To Be Successful?
When selling a small to mid-sized business, owners should have their paperwork and financial information ready to go! They should also have a short business plan of past history, current operations, and potential for the future. In this BizBen Discussion several advisors and intermediaries weigh in.
Top 100 List: This Week's Top Motivated Business Buyers & Their Requests!
If you're trying to sell a business - check out this week's top 100 business buyers - one of these buyers may be looking to buy your type and location of business! This list is updated weekly - make sure you check it frequently! Are you searching to buy - get on this list and reach seller direct!