Santa Clarita, LA County Sushi Restaurant - Asset Sale, Absentee Run
This is an Asset Sale and absentee owner. If you look for the authentic Japanese sushi and the quality and taste of the food , this is the place. This is a very fantastic place to enjoy the Japanese sushi with the family and friends.

Price: $99,000. Adjusted Net: $72,000. Call John Lee at 661-713-6645 Cell.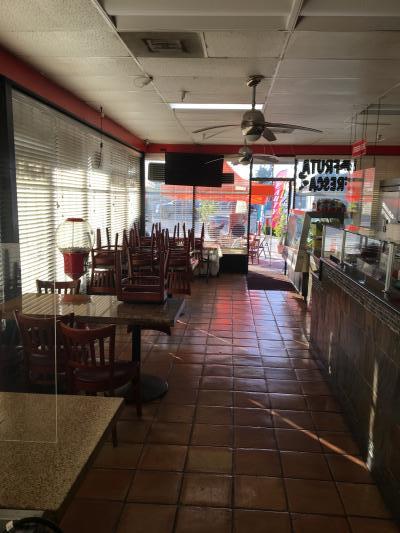 Anaheim, Orange County Mexican Restaurant - Can Convert
Mexican Restaurant located in small shopping center has corner location full kitchen off busy street with 4 full time employees 2 part time. Same owner for 32 years. Price 85,000 rent at 3,050.00 per month 5 year lease maybe longer upon landlord approval.

Price: $85,000. Adjusted Net: Call / Email. Call Joe Ranieri at 714-292-5448 Cell.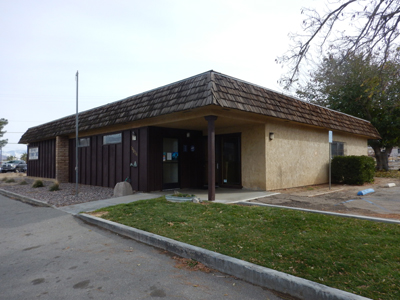 Lake Isabella, Kern County Mixed Animal Veterinary Practice With Real Estate
Mixed Animal Veterinary Practice, Equipment, Building, Inventory, and Real Estate. Freestanding 3000 Sq Ft facility on one acre of highway frontage with easy and ample parking. The practice was started in 1967 and the present facility was remodeled and upgraded in 1975.

Price: $475,000. Adjusted Net: Call / Email. Call William Capone (Broker) at 310-686-2766 Cell.


Angels Camp Laundromat - Being Remodeled, In Shopping Ctr
PWS is remodeling a closed 1,575 square foot laundromat located in the main shopping center in Angels Camp, CA. This will be the only laundromat in Angels Camp and will service surrounding towns in Calaveras County. Asking Price: $429,000.

Price: $429,000. Adjusted Net: Call / Email. Call Cindy W at 800-307-1234.


SAC, Solano, Contra Costa Postal Mailing Shipping Store Or Print Service
I am seeking either a mailing and shipping business or a print business in the Sacramento (preferable), Solano County or Contra Costa areas. I have $100,000 for a possible down payment with perhaps up to $300,000 if the right opportunity presents itself. Seeking an adjusted net of $70K or more.

Price: None Given. Adjusted Net: None Given. Call Joe Lowell (Business Buyer) at 714-656-8400 Cell.


Santa Clara County Financial Consulting Software Service
Proof of concept through execution: 2015-2019 with over $4 billion in revenue process by the software and finding over $380 million in opportunities or 'Hidden Profits.' The program itself was designed over thousands of hours and has served many small businesses and employed by a Company

Price: $350,000. Adjusted Net: Call / Email. Call Rick Carlson at 833-776-6682.


Los Angeles Area Fast Casual Restaurant Franchisor
This fast casual franchise concept was established in the mid-1980s and became a franchise in 2000. Since then, the chain gained a national and international footprint, with locations concentrated in California, and 5 additional on the west coast with 7 in Asia.

Price: $2,250,000. Adjusted Net: $255,311. Call Ryan Clark at 310-652-8353.


Riverside County Area Drive-Thru Fast Food Restaurant - High Net Profit
Big, beautiful drive-thru restaurant. This store is 18 years old and has been one of the higher volume burger drive-thru restaurants in the ie for the full 18 years. Very well established and known. The building, interior and equipment are top notch and all well maintained.

Price: $2,300,000. Adjusted Net: $750,000. Call Joe Sales at 714-363-0440.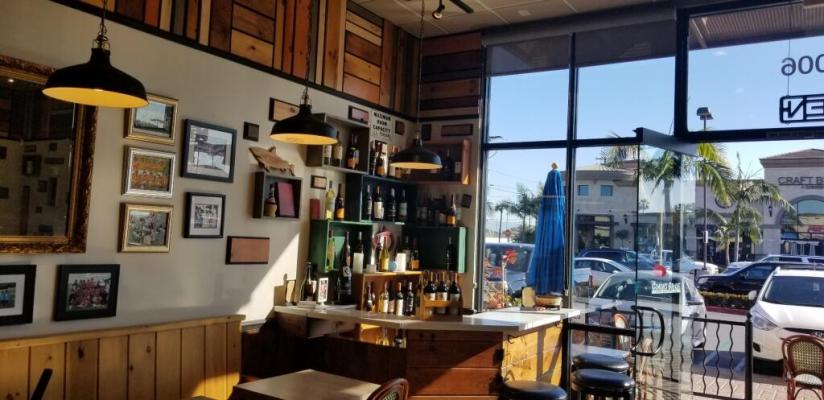 Huntington Beach Restaurant And Liquor License
Fast casual Restaurant & wine bar craft beers. Located in Downtown Huntington Beach. Asking Price $ 250,000. Monthly rent $6,100. Sales 2019 $ 465,000. Net income $110,000 for year 2019. Location is on main street. Has State of art equipment. 1,900 sf. Open 6 days a week. Good books and records.

Price: $250,000. Adjusted Net: $110,000. Call Joseph Ranieri at 714-292-5448.


Long Beach, Los Angeles County Coin Laundry With Real Estate
This is a rare opportunity to purchase a very clean laundromat and mix use commercial property ideally located in Long Beach on approximately 7500 Sq Ft lot. Listing price is for both real property and laundromat. For additional information, please contact listing agent. Serious inquires only.

Price: $1,950,000. Adjusted Net: Call. Call Greg Blednyh at 415-640-8044.