Idyllwild Living Magazine is a lifestyle magazine devoted to life in the mountain community of Idyllwild. It currently publishes four issues annually and is distributed in Idyllwild, the Desert Cities (Palm Springs, Palm Desert, Rancho Mirage, La Quinta) and San Diego. Destination Idyllwild Pocket Guide is published bi-annually and is a great resource for visitors to make the most of their travel to Idyllwild. It includes a map to area lodging, restaurants, shops and attractions. Popular with both locals and visitors alike, the publications give visitors a snapshot of life in the beautiful Idyllwild Mountain Community. Both are free publications, and both have high production value. This is an exciting opportunity to be your own boss. Seller will assist/train you in all aspects of publishing the magazines. Terms may be considered. Please call broker for more details on these exciting opportunities.
The listing # 238146 Lifestyle Magazine - Idyllwild And Desert Cities below is currently OFF THE MARKET due to that it is either in escrow at this time or has recently been sold.
For more businesses for sale that are like this Lifestyle Magazine in Idyllwild And Desert Cities please see a sample of BizBen active listings below and links to all similar listings on BizBen.com.

Available:
Healthy Lifestyle Publication - San Diego County
Posting #: 257504
Status: Active
Refreshed: 12/9/2019
Contact: Eugene OConnor
Phone: 760-580-2005
Phone: None Given
Price: $67,900
Adj Net: $15,000+
Down: $50,000
In 10 years, Natural Awakenings San Diego publication has grown from a small publication to a valued community partner, enjoying growth year-after-year. This amazing business opportunity is for eco-conscious entrepreneurial type looking to expand their reach overnight via digital and print platform.



Wanted:
Sign Printing Digital Graphics Shop - San Francisco Bay Area
Posting #: 249743
Status: Active
Refreshed: 12/10/2019
Contact: Tim Cunha
Phone: 650-600-3751
Phone: 844-237-6487
Wanted: large format graphics/sign shop, or commercial printer. Ideally sales from $250K to just over $1M/year, with diverse recurring customer base. Profitable, competent staff, good reputation, & sustainable location. Buyer owns Bay Area graphics businesses. Flexible/creative 'win-win' terms.



Available:
Magazine Online Edition - Los Angeles County
Posting #: 241104
Status: Active
Refreshed: 11/22/2019
Contact: Frank Costa
Phone: 626-395-0717
Phone: None Given
Price: Call
Adj Net: $90,000
Down: Call
This is a well-known, established brand Online Magazine (both digital & hard copy) for over 30 years. It is the only publication focusing on Hollywood, a world-famous destination. Over seven million magazines have been distributed. Currently publishing 5 issues annually (over 300,000 copies).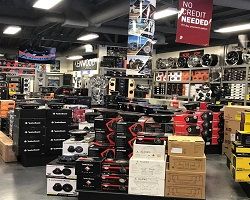 Available:
Car Audio Shop - Motorsports - Riverside
Posting #: 249775
Status: Active
Refreshed: 11/20/2019
Contact: Dan Cojucar
Phone: 562-402-2686
Phone: 562-244-3754
Price: $500,000
Adj Net: $440,000
Down: $500,000
High Volume Auto Sound and Electronics. Long established car audio shop in Riverside. They install and service all mobile electronics, latest rims, tires and perform Windows Tinting! They also install and service Marine Audio Systems. Over 8000 sq. ft. with 3 service areas, office and storage.



Available:
Dry Cleaning Plant Agency - Murrieta, Riverside County
Posting #: 247130
Status: Active
Refreshed: 12/14/2019
Contact: George Ross
Phone: 310-487-0881
Phone: None Given
Price: $225,000
Adj Net: $88,260
Down: $175,000
Owner is selling the plant (Murrieta) and an agency (Wildomar). Both are growing sales, and the agency recently opened. Growing residential areas surrounding both stores. Owner will carry a portion of the purchase price. Plant does $21,500 per month in sales and the agency does $12,500 per month.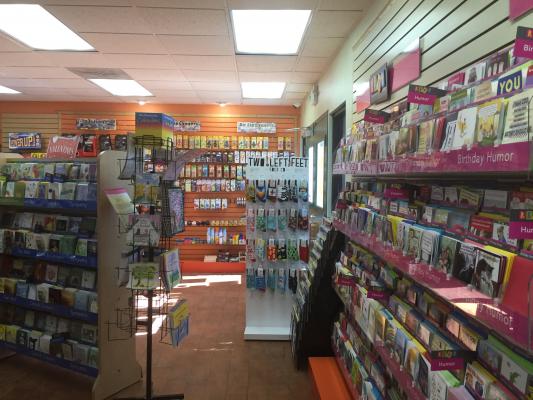 Available:
Hand Car Wash Detail Center Oil Change, Lube - South Riverisde County
Posting #: 250576
Status: Active
Refreshed: 11/14/2019
Contact: Victor Buendia
Phone: 714-863-5650
Phone: None Given
Price: $6,900,000
Adj Net: Call
Down: Call
Full Service Hand Car Wash With Detail Center, Oil Change & Lube. Prime Off The Freeway Signalized Corner. One Of The Inland Empire's Top Grossing.140' tunnel. Over one acre of valuable land. It can be converted to express or flex. Long established.



Available:
Full Service Auto Shop - Absentee Run - Lake Elsinore, Riverside Area
Posting #: 249681
Status: Active
Refreshed: 11/16/2019
Contact: Earla King
Phone: 951-520-1954
Phone: None Given
Price: $190,000
Adj Net: $150,000
Down: Submit
Price reduced! Motivated Seller. Absentee run profitable full auto service and repair. If you are in the market to acquire an established, profitable and highly rated auto service business located in a rapidly growing area, this business is for you! Submit an offer! Seller financing possible!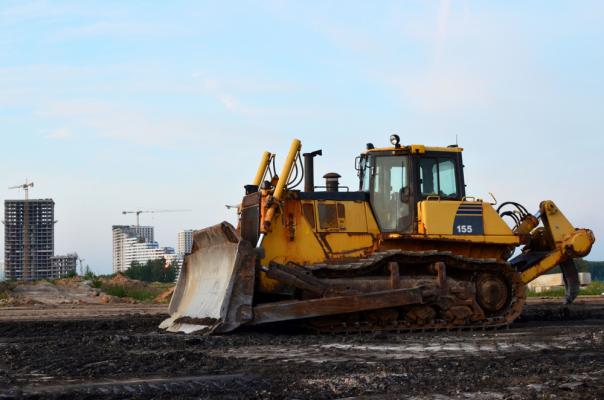 Available:
Grading, Heavy Equipment Rental Service - Riverside County
Posting #: 258994
Status: Active
Refreshed: 11/27/2019
Contact: Shawn Davis
Phone: 949-614-6063
Phone: None Given
Price: $4,500,000
Adj Net: $617,655
Down: Call
This is a large company providing General Contractor Grading and Excavating services operating in Riverside County California. Also providing heavy equipment rental site work. Staffed with highly professional operators and enjoys a healthy revenue stream.



Available:
Screen Printing Service - Riverside County
Posting #: 258367
Status: Active
Refreshed: 11/5/2019
Contact: Rick Carlson
Phone: 833-776-6682 X837
Phone: None Given
Price: $125,000
Adj Net: Call
Down: Call
Screen Printing Company that has been creating original custom T-Shirts with designs and sayings for those in the close-knit community for seven years. The tools were lightly used in the creation of custom screen printing and embroidered apparel. Selling because of relocation.



Wanted:
Security Guard Service - California
Posting #: 217305
Status: Active
Refreshed: 12/14/2019
Contact: William (Business Buyer)
Phone: 661-803-0574 Cell
Phone: 661-803-0574 Text
I am looking to buy an executive security business or security guard service anywhere in California. Have experience in the industry and have financing lined up. Looking to buy this type of business immediately. Will be willing to partner up with firms as well.


View All Businesses, Opportunities, And Franchises For Sale And Wanted In These Cities:
Lake Elsinore
,
Murrieta
,
Riverside
See All Related Business For Sale & Wanted Listings Recently Added:
See More Related Information - For Buying And Selling Businesses:
Helpful Resources To Assist In Selling And Buying California Businesses

Chris Seaman, Business Broker: Southern California
Founded in 1994, First Choice Business Brokers has accelerated to become one of the most successful Business Sales Organizations in the world. Our team of agents have gone through extensive training to become experts in the field of business brokerage. Call Chris at 858-578-4111 for more info.
Peter Siegel, MBA, BizBen Founder, ProBuy, ProSell Programs
Founder & President Of BizBen.com (since 1994) & BizBenNetwork.com. I am the Lead Facilitator for the ProSell & ProBuy Programs on both websites. I consult daily with buyers, sellers, and intermediaries daily about buying and selling businesses. Call 925-785-3118.
Michael Davidson, Business Broker - Southern California
Los Angeles Business Broker providing M&A quality services for Small Business Owners. We leverage our technology and expertise to Simplify & Expedite the Business Sales Process. Matching the right buyer with the right business is how we define success.
Bob Hughes, Business Broker: Coachella Valley Area
Bob Hughes is a business broker & is President of Hughes Properties. Hughes has a wide variety of entrepreneurial experience with the personal ownership & sale of numerous businesses, and has sold over 200 small & mid-sized businesses in the Riverside County marketplace. Call Bob at 760-323-8311.
Diane Boudreau-Tschetter: Escrow & Bulk Sale Services - CA
California Business Escrow, Inc. is a full service independent escrow company serving all of California and has expertise in a wide range of escrows. Our team prides itself on providing an exceptional escrow experience. For more info phone Diane Boudreau-Tschetter at 888-383-3331 or 209-838-1100.
Willard Michlin, CPA, Certified Fraud Examiner, Due Diligence
Willard Michlin, CPA #106752, offers buyers step by step training & assistance in doing Due Diligence Services when they are thinking of making an offer, or are in process of investigating a business purchase. He helps to determine the actual net profit even when there is cash. Call 805-428-2063.
Related Articles, Events, Blog Posts, Discussions, Videos, Interviews

What Should I Do If Other Buyers Are Trying To Buy The Same Business As Me?
Buying a small business is hard enough when there is no competition, so how might a buyer navigate the process when there is additional competition from other buyers? Potential small business buyers are offered a few key ways that a buyer can beat out other potential business buyers in this article.
Unreported Income: Should Sellers Disclose Unreported Cash To Buyers?
Should owners who offer a business for sale reveal to prospective buyers any income that is not recorded in the books? This is a controversial topic with arguments both for and against. Most business sales intermediaries believe if you don't pay tax on it, you can't claim it. Some sellers disagree.
Absentee Run Small Businesses - Is That Really A Possibility For Buyers?
Is buying a absentee run small business really a possibility? Peter Siegel (BizBen ProBuy Director) gets asked this question a lot in his consulting sessions with business buyers. Read more about what other Advisors and Intermediaries feel about this topic on this popular BizBen Discussion!
Thinking About Selling A Small Business? Know These 8 Factors That Matter
The likelihood of selling a business is often determined by external factors in the marketplace. Here are eight influences on how easy, or difficult it might be when selling a small California business. Peter Siegel at 925-785-3118 (BizBen ProSell Program) explains these factors for owner/sellers.