An indoor playground and birthday party place for kids up to 5 years. Business was started in 2014 and has been favorite indoor playground in the area. It is ready for next owner to take the business to new heights.
- Easy to maintain and well set operation
- Low monthly cost for rent and operational supplies
- Can be owner operated or employee operated
- Great customer base with 8000 facebook followers.
- Close to 5 * reviews on Yelp, Facebook and Google
- Fully customized website with online payment set up
- Custom-made decoration 10 party themes
- Beam Projection Game system ($10K value)
Owner to provide 2 week training.
The listing # 256294 Indoor Playground Birthday Party Place - Inland Empire Area below is currently OFF THE MARKET due to that it is either in escrow at this time or has recently been sold.
For more businesses for sale that are like this Indoor Playground Birthday Party Place in Inland Empire Area please see a sample of BizBen active listings below and links to all similar listings on BizBen.com.

Available:
Event Rental, Planning - Riverside
Posting #: 258788
Status: Active
Refreshed: 11/19/2019
Contact: Erik Records
Phone: 949-444-3863 Cell
Phone: None Given
Price: $85,000
Adj Net: Call
Down: Call
This is an asset sale. The owner is underfunded and is selling at a discount. This would be a great add-on service for caterers or wedding planners or other equipment rental companies. Also good for an energetic buyer who can take advantage of the numerous growth opportunities.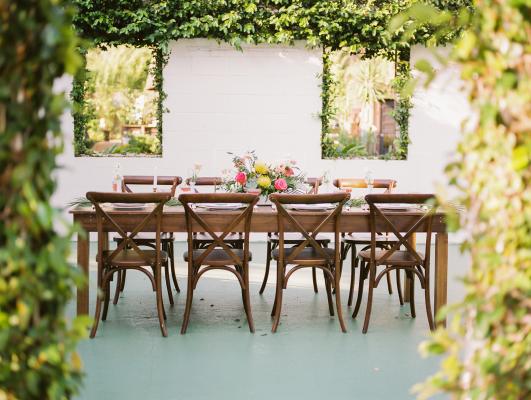 Available:
Wedding Equipment Rental Company - Riverside County
Posting #: 248924
Status: Active
Refreshed: 11/14/2019
Contact: D. Joe Atchison, CBI
Phone: 951-678-5671
Phone: None Given
Price: $105,000
Adj Net: $44,965
Down: $105,000
This business was established in 2014 and has enjoyed good revenue growth each following year. It is located in a fast growing region of Riverside County, CA only minutes from Temecula Wine Country, a wedding Mecca. It is centrally located to serve San Diego, Orange, San Bernardino and Los Angeles.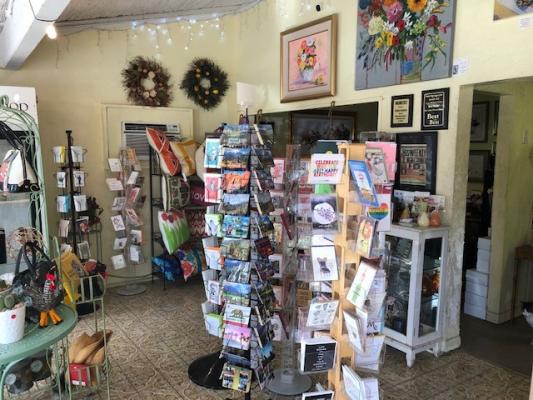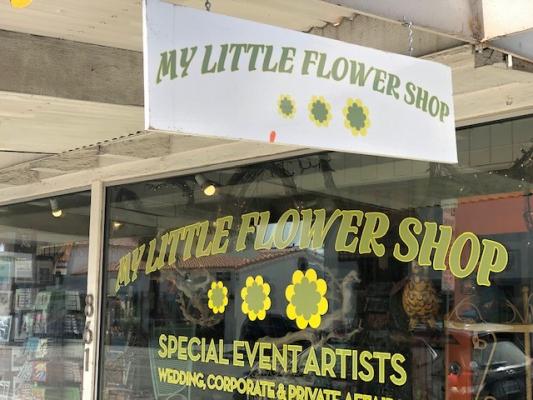 Available:
Bridal Boutique And Flower Shop - Greater Palm Springs Area
Posting #: 257379
Status: Active
Refreshed: 11/16/2019
Contact: Bob Hughes
Phone: 760-832-8175
Phone: 760-275-6914
Price: $398,000
Adj Net: $205,000
Down: Call
My Little Flower Shop is a premier full service flower and event design studio in Palm Springs. Their knowledgeable staff has over 50 years of combined experience in designing and planning and executing one of a kind, high profile social, corporate and charity special events.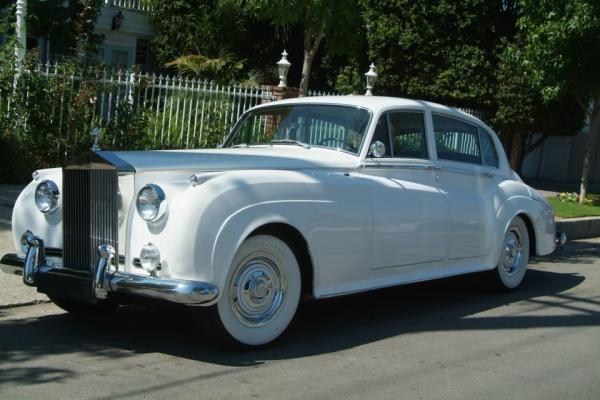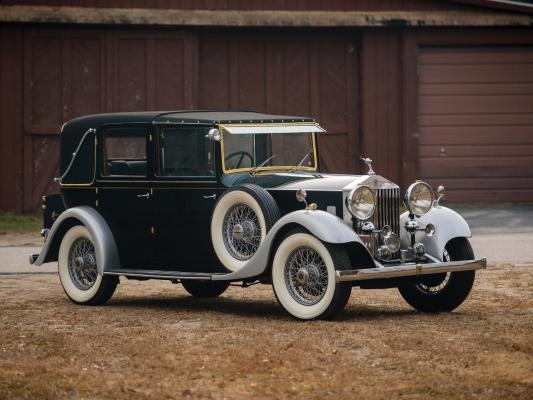 Available:
Event Company - Vintage Classic Cars, Home Based - Southern CA - Relocatable
Posting #: 248651
Status: Active
Refreshed: 11/12/2019
Contact: Dan (Owner/Seller)
Phone: 949-495-1622
Phone: None Given
Price: $349,500
Adj Net: Call / Email
Down: Call / Email
For sale by owner. Health forces sale. Home based. Week-end business. Impressive fleet of 3 classic autos used for special events, weddings, etc. Market leader in the industry. In business 16+ years. Family owned and operated since inception (with over $2.5 million invested). Training provided.


Available:
Inflatable Party Rental Games Company - Corona, Riverside County
Posting #: 256330
Status: Active
Refreshed: 10/31/2019
Contact: Siavosh Ardalan
Phone: 714-858-0507 Cell
Phone: None Given
Price: $99,000
Adj Net: Call
Down: Call
5 Star Yelp & Google reviews.Anyone can do this from anywhere.Over $45,000 of Inflatables, Jump Houses,Wet & Dry Slides, Combo Jump Houses with slides,Snow cone,Cotton Candy & Popcorn Machine.Everyday is a party at corporate events,School events & Birthday parties etc.Also included are two trailers.



Wanted:
Distribution And Service Companies - Southern California
Posting #: 218081
Status: Active
Refreshed: 11/4/2019
Contact: Iris Chen
Phone: 626-506-0300
Phone: None Given
I have a buyer looking for Distribution and Service businesses in So. CA. Has to have established management with at least 6 W2 employees (combined if multiple locations). If there is potential for the business to grow to hire more employees, it can be considered. Buyer has 200K-700K in cash.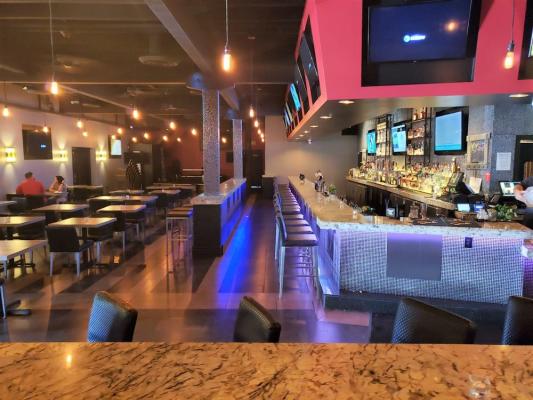 Available:
Upscale Bar Restaurant - Newly Remodeled - Los Angeles County
Posting #: 255448
Status: Active
Refreshed: 10/25/2019
Contact: Steve Zimmerman
Phone: 415-945-9701
Phone: None Given
Price: $375,000
Adj Net: $180,000
Down: Call
Sports Bar Restaurant & Special Event Venue-Full Liquor-Live Music - This place has it all! ABC type 47 liquor license, live entertainment permit, two patios, cigar lounge & great lease. Nicely appointed and remodeled in 2018. With 5,700 sq. ft. plus two spacious patios and seating for 279.



Available:
Group Painting Classes - San Bernardino County
Posting #: 245855
Status: Active
Refreshed: 11/3/2019
Contact: Julie Fletcher
Phone: 949-245-6220
Phone: None Given
Price: $55,000
Adj Net: $60,000
Down: Call
Group painting classes have become increasingly popular offering a fun and exciting way to spend time with friends and family. Artists teach the classes. This is a BYOB & F studio designed to offer group and private lessons.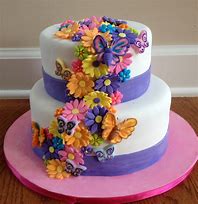 Available:
Donut Bakery Shop - 6 Days - Rancho Cucamonga
Posting #: 254449
Status: Active
Refreshed: 11/14/2019
Contact: Joseph K. Cho
Phone: 626-482-9377 Cell
Phone: None Given
Price: $169,000
Adj Net: $100,300
Down: $50%
Seller's health & personal issues forces the sale. Price Reduced for quick sale. Located on a best location in Rancho Cucamonga. High Yelp ratings and rated #1 Donut shop in California by the leading digital media company. Seller motivated, 6-days operation. Don't Miss this Golden Opportunity.



Available:
Party And Event Rentals Company - Escondido, San Diego County
Posting #: 258124
Status: Active
Refreshed: 11/19/2019
Contact: Mark (Owner/Seller)
Phone: 858-776-2345
Phone: 760-484-8447
Price: $395,000
Adj Net: $82,000
Down: $150,000
SD Party Rentals has been in business since August of 2014, we began in our garage and have grown into one of San Diego's top party rental companies. We specialize in Corporate and Charitable events, weddings, bridal and baby showers. We have long standing relationships with our customers.


View All Businesses, Opportunities, And Franchises For Sale And Wanted In These Cities:
Corona
,
Palm Springs
,
Rancho Cucamonga
,
Riverside
See All Related Business For Sale & Wanted Listings Recently Added:
See More Related Information - For Buying And Selling Businesses:
Helpful Resources To Assist In Selling And Buying California Businesses

William Park, Business Broker - Southern California
Highest Volume Broker in California, Simply Check our HUNDREDS of Listings! Over 25 Associates, Speaking Dozen Languages, Helping Buyers and Sellers of Small Business since 1982, Centrally Located between Los Angeles and Orange Counties, while Riverside & San Bernardino Counties are Very Accessible.
Chris Seaman, Business Broker: Southern California
Founded in 1994, First Choice Business Brokers has accelerated to become one of the most successful Business Sales Organizations in the world. Our team of agents have gone through extensive training to become experts in the field of business brokerage. Call Chris at 858-578-4111 for more info.
Bob Hughes, Business Broker: Coachella Valley Area
Bob Hughes is a business broker & is President of Hughes Properties. Hughes has a wide variety of entrepreneurial experience with the personal ownership & sale of numerous businesses, and has sold over 200 small & mid-sized businesses in the Riverside County marketplace. Call Bob at 760-323-8311.
Peter Siegel, MBA, BizBen Founder, ProBuy, ProSell Programs
Founder & President Of BizBen.com (since 1994) & BizBenNetwork.com. I am the Lead Facilitator for the ProSell & ProBuy Programs on both websites. I consult daily with buyers, sellers, and intermediaries daily about buying and selling businesses. Call 925-785-3118.
Ryan Clark, Business Broker: Southern California
The Veld Group provides a refreshing approach to Business Brokerage, Mergers & Acquisitions and Business Consulting and Valuations. From Your Street to Wall Street, we cater to Main Street Businesses as well as more complex Strategic Firms and Start-Ups. Phone Ryan, Business Broker at 310-652-8353.
Michael Davidson, Business Broker - Southern California
Los Angeles Business Broker providing M&A quality services for Small Business Owners. We leverage our technology and expertise to Simplify & Expedite the Business Sales Process. Matching the right buyer with the right business is how we define success.
Related Articles, Events, Blog Posts, Discussions, Videos, Interviews

Is There Such A Thing As Paying Too Little When Buying A Small Business?
We all understand the idea of paying too much for a small business. But is there such a thing as not paying enough? That seems like an odd notion, but I'm familiar with situations in which a buyer acquired a small business for a figure substantially under what probably was market value.
What Should I Do If Other Buyers Are Trying To Buy The Same Business As Me?
Buying a small business is hard enough when there is no competition, so how might a buyer navigate the process when there is additional competition from other buyers? Potential small business buyers are offered a few key ways that a buyer can beat out other potential business buyers in this article.
Live Workshop: How to Find Profitable Businesses For Sale Not On The Market
Live Workshop For Business Buyers: Find Small Businesses Possible For Sale Not On The Market. This Workshop Is In Southern California. Every Month On Saturdays - 1:30 PM to 4:30 PM. Call 805-428-2063 to RSVP. Willard Michlin, CPA will be presenting this workshop. Click On Link For Schedule & Times.
Unreported Income: Should Sellers Disclose Unreported Cash To Buyers?
Should owners who offer a business for sale reveal to prospective buyers any income that is not recorded in the books? This is a controversial topic with arguments both for and against. Most business sales intermediaries believe if you don't pay tax on it, you can't claim it. Some sellers disagree.