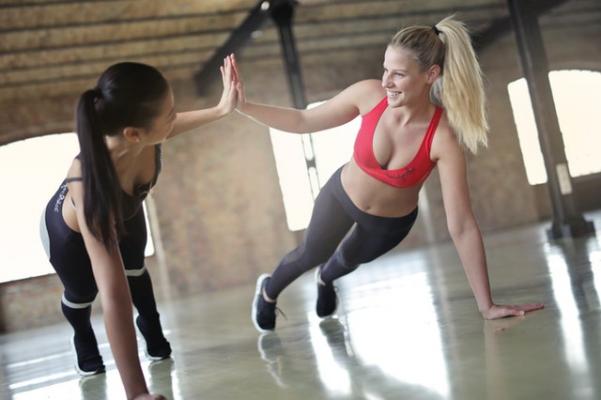 Price Reduced! Boutique fitness studio with over 100 recurring memberships and outstanding reviews. Described as energetic, friendly, encouraging, fun and clean. Seller invested over $45,000 in equipment that includes TRX Suspension Trainers, Boxing Bags, Schwinn Bikes, TVs and More! Classes focus on group and team training, TRX, HIIT, and Boxing. 2018 Gross Sales were $273,000 and Seller's Discretionary Earnings were $25,000. Call today!
The current owner states that there is lots of opportunity to increase margins and generate higher cash flow, as she does not do any coaching. Seller wants to spend more time with family and is ready to pass the business into the right hands. Call now for more details!
Gym, Fitness, Dance, TRX, Bootcamp, Cross Fit, HIIT
The listing # 252399 Boutique Fitness Studio - Los Angeles County below is currently OFF THE MARKET due to that it is either in escrow at this time or has recently been sold.
For more businesses for sale that are like this Boutique Fitness Studio in Los Angeles County please see a sample of BizBen active listings below and links to all similar listings on BizBen.com.

Available:
Fitness Gym Franchise - Lakewood, Los Angeles County
Posting #: 255834
Status: Active
Refreshed: 2/12/2020
Contact: Chris Gamble
Phone: 949-753-2825
Phone: 949-462-9543
Price: $200,000
Adj Net: $28,350
Down: Call
This business opportunity is a six-year-old fitness franchise for sale in Lakewood, Orange County, California. The franchise is one of the top global brands in the fitness industry, ranked in the Franchise 500 by Entrepreneur Magazine. Multiple revenue streams from membership fees, personal training



Wanted:
Weightlifting Gym - Los Angeles Metro Area
Posting #: 261097
Status: Active
Refreshed: 2/25/2020
Contact: Jim Thomas
Phone: 214-629-7223 Cell
Phone: 214-629-7223 Text

Motivated Buyer seeking a Weightlifting Gym in the Los Angeles Metro Area. Price Range Wanted: Under $500,000. Down Payment: Has $50,000 for down payment. Range of Adjusted Net Income Needed: $100,000+. Buyers Background: Physician and personal trainer. Seeking a business 2 Years established.


Available:
Yoga Studio - High End, Great Yelp Ratings - West Los Angeles
Posting #: 260634
Status: Active
Refreshed: 2/9/2020
Contact: John Sullivan
Phone: 760-898-6807
Phone: None Given
Price: $500,000
Adj Net: $200,000
Down: $390,000
Yelp ratings phenomenal. This high-end yoga studio was conceived in 2014 to bring a product that inspires and changes the lives of the local community on the Westside of Los Angeles. It specializes in Vinyasa yoga, but offers yin classes, workshops, retreats, etc. Well trained instructors.



Available:
Yoga Pilates Studio - Los Angeles County
Posting #: 256460
Status: Active
Refreshed: 2/18/2020
Contact: Ryan Clark
Phone: 310-652-8353
Phone: None Given
Price: $325,000
Adj Net: $170,000
Down: $325,000
This yoga studio is located at the epicenter of the highly popular, growing Los Angeles neighborhood. The studio specializes in hot yoga, but it also offer a variety of other heated and non-heated practices including flow, kundalini, and relax, restore and renew variations thereof.



Available:
Indoor Cycling Studio - Los Angeles County
Posting #: 260890
Status: Active
Refreshed: 2/18/2020
Contact: Michael Cole,CBI,CBB
Phone: 818-999-9621
Phone: None Given
Price: $599,000
Adj Net: $212,438
Down: Call
Profitable upscale indoor cycling studio in prime location in the San Fernando Valley of Los Angeles County. Modern, state of the art facility with juice bar and lounge area. This highly improved facility is located within a high-end, busy shopping center with likeminded tenants and great parking.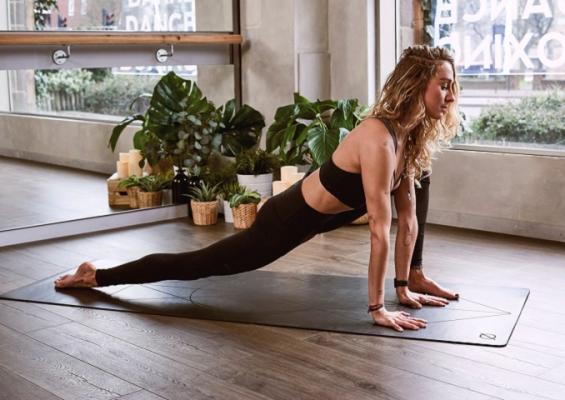 Available:
Pilates Studio - Los Angeles
Posting #: 249060
Status: Active
Refreshed: 1/27/2020
Contact: Corby Williams
Phone: 619-708-4859
Phone: 949-652-7065
Price: $98,000
Adj Net: $56,000
Down: Call
Priced to sell! Profitable Independently-Owned Pilates studio in a trendy coastal south Los Angeles, CA community. Loyal Instructors and Clientele. Great for an instructor/trainer who wants to own their business! Current operation includes online scheduling and marketing software systems.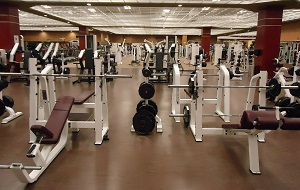 Available:
Private Personal Training Gym - Los Angeles
Posting #: 259142
Status: Active
Refreshed: 2/4/2020
Contact: Adrianna Smith
Phone: 310-560-5101
Phone: 424-832-3410
Price: $199,000
Adj Net: $129,371
Down: Call
The Health & Fitness industry is on the rise! Realize your passion by owning your own personal training gym or expanding an existing gym with another location! Why spend the time, money, and effort to build a new gym, when you can take advantage of this existing gym operation with strong client base



Available:
Gym - Hollywood, Los Angeles County
Posting #: 258962
Status: Active
Refreshed: 2/2/2020
Contact: Christiane Haberl
Phone: 310-430-9894
Phone: 424-832-3410
Price: $85,000
Adj Net: $28,532
Down: Call
Buy this gym and provide personal training and/or group classes to everyone who wants to improve their health and fitness. Started in 2017, this gym was already profitable in 2018 and just started a major marketing campaign to bring in teenagers and kids. The current owner provides personal training



Available:
Boxing Gym - Van Nuys, Los Angeles County
Posting #: 249110
Status: Active
Refreshed: 2/26/2020
Contact: Jimmy Yoon
Phone: 213-389-4100
Phone: 213-369-5544
Price: $155,000
Adj Net: $84,000
Down: Call
Boxing Gym For Sale. Rent $4,476 a month, net $ 7,000 a month with absentee owner. Closed Sunday.



Available:
Franchise Fitness Center - Santa Clara County
Posting #: 256622
Status: Active
Refreshed: 2/4/2020
Contact: M. Nikoo
Phone: 650-400-4478
Phone: 408-385-0414
Price: $99,000
Adj Net: $112,000
Down: $99,000
This profitable kickboxing studio is located in the South Bay. Fun Businss to own. Upbeat & friendly atmosphere, with excellent reputation on Yelp & other social media sites. 200 members and growing. Absentee owner. Great opportunity for a fitness enthusiast. Motivated Seller.


View All Businesses, Opportunities, And Franchises For Sale And Wanted In These Cities:
Hollywood
,
Lakewood
,
Los Angeles
,
Van Nuys
,
West Los Angeles
See All Related Business For Sale & Wanted Listings Recently Added:
See More Related Information - For Buying And Selling Businesses:
Helpful Resources To Assist In Selling And Buying California Businesses

Michael Davidson, Business Broker - Southern California
Los Angeles Business Broker providing M&A quality services for Small Business Owners. We leverage our technology and expertise to Simplify & Expedite the Business Sales Process. Matching the right buyer with the right business is how we define success.
Ryan Clark, Business Broker: Southern California
The Veld Group provides a refreshing approach to Business Brokerage, Mergers & Acquisitions and Business Consulting and Valuations. From Your Street to Wall Street, we cater to Main Street Businesses as well as more complex Strategic Firms and Start-Ups. Phone Ryan, Business Broker at 310-652-8353.
William Park, Business Broker - Southern California
Highest Volume Broker in California, Simply Check our HUNDREDS of Listings! Over 25 Associates, Speaking Dozen Languages, Helping Buyers and Sellers of Small Business since 1982, Centrally Located between Los Angeles and Orange Counties, while Riverside & San Bernardino Counties are Very Accessible.
Rick Carlson, Business Broker - Southern California
You Will Never Feel Lost In The Shuffle. Many Brokers Simply Send Out An NDA And That's The End Of Communication. All Buyers Receive A Personal Meeting With An Ace Acquisition Specialist So They Can Recommend The Perfect Business For You. Phone Rick direct at 800-985-4939.
Jim Thomas: Broker Specialist, Consultant - Fitness & Gym Industry
Jim Thomas is the well-known founder and president of Fitness Management USA, Inc., a management consulting and brokerage firm specializing in the fitness, health club and sports industry. He has over 25 years of experience owning, operating and managing clubs of all sizes.
Peter Siegel, MBA, BizBen Founder, ProBuy, ProSell Programs
Founder & President Of BizBen.com (since 1994). I am the Lead Facilitator for both the ProSell & ProBuy Programs. I consult daily with business buyers, business owner/sellers, brokers/agents daily about buying and selling California small to mid-sized businesses. Call 925-785-3118.
Related Articles, Events, Blog Posts, Discussions, Videos, Interviews

Is Crowd Funding A Viable Way To Raise Money To Purchase A Small Business?
We're hearing more and more about "crowd funding" through sites like gofundme and kickstarter as a possible way to raise the cash needed to buy a small business. This method of collecting funds has proven successful in other kinds of situations. Could this strategy work when buying a small business?
Live Workshop: How to Find Profitable Businesses For Sale Not On The Market
Live Workshop For Business Buyers: Find Small Businesses Possible For Sale Not On The Market. This Workshop Is In Southern California. Every Month On Saturdays - 1:30 PM to 4:30 PM. Call 805-428-2063 to RSVP. Willard Michlin, CPA will be presenting this workshop. Click On Link For Schedule & Times.
Mentoring In How To Buy A Business - Tips From Expert Willard Michlin, CPA
Willard Michlin, CPA a due diligence specialist shares his views on the mentoring process & about how buyers can "profit" from such a relationship when searching and buying a business. Mr. Michlin, CPA (800-864-0420) performs due-diligence services and and consulting services for business buyers.
Why Deals Fall Out: Unrealistic High Asking Prices Are Usually The Reason
The unfortunate truth is that approximately 50% of all small business sales transactions fall out. While failed transactions can happen for a many reasons, Peter Siegel, MBA (BizBen Director & Business Purchase Financing Expert) discusses the main reason deals fall through; steep asking prices.