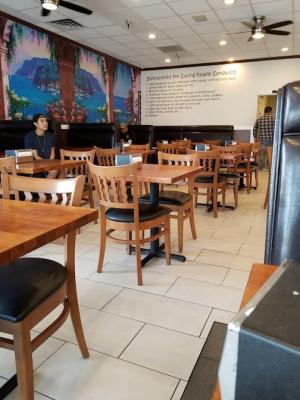 Restaurant Space in Shopping Center at Major SFV Intersection.
RRC#: 3387
Price Reduced: Offered At $12,000
Location: Los Angeles County
Annual Revenue: $1,300,000
Annual Cash Flow: $260,000
Monthly Rent: $13,500 + triple net
Listing Description:
This Mediterranean restaurant, established in 1994, is very popular. The owner is moving its location to a building he owns. So, anyone who comes in needs to change the concept/name. 2,600 square feet in a shopping center with a major supermarket, Coffee Bean and other brand name anchors. Sale includes turn-key operation and attractive lease. Equipment includes 12' hood, walk-in freezer, walk-in refrigerator, stoves, security system, etc.
General Information:
Organization: Corporation
Established: 1994
Current Owner: 1994
Employees: 8FT 12PT
Reason For Sale: Other Interests