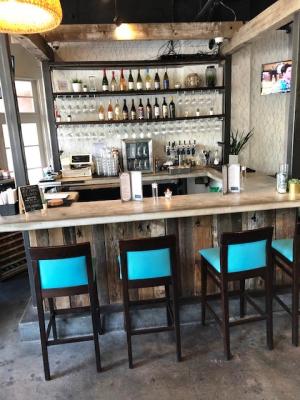 This is a beautiful new business built out in 2018. The Seller did not realize the amount of time it would entail to have a high end food establishment. It is growing every month and the hours are fantastic *Currently Closed*. 5:00 to 9:00 Tuesday - Thursday and 5:00 to 10:00 on the weekends. The setting is a Wine Bar with a great Kitchen and all quality furniture and fixtures. It is in the Area of Rancho Palos Verdes - Rolling Hills Estates , so the clientele is both high end and they appreciate great service and outstanding Wines. Their menu features local, sustainable produce and seafood with an abundant selection of small plates, shareable dishes and entrees. They are 5 star rated on Yelp. This is an opportunity for a Buyer that does not want to reinvent the wheel. Everything is set in place and the reputation of the business is outstanding....Price reduced to $35,000
Here are additional factors for the Purchase of this business
1. We have 8 cameras we bought, we pay a monthly fee for the ADT service. The cameras pretty much cover all areas.
2. 3 -Condominium complexes being built. 2 on the same street-
3. Rolling Hills Estates is in and near very affluent neighborhoods (Palos Verdes Estates, Rancho Palos Verdes and the guard gated community of Rolling Hills.
4. A private room (which can be combined with the patio or not) is great for private events.
5. Totally remodeled last August.
6. The Restaurant is now Closed
7. Newer 5000+ fire suppression system in the kitchen.
8. New Ice machine.