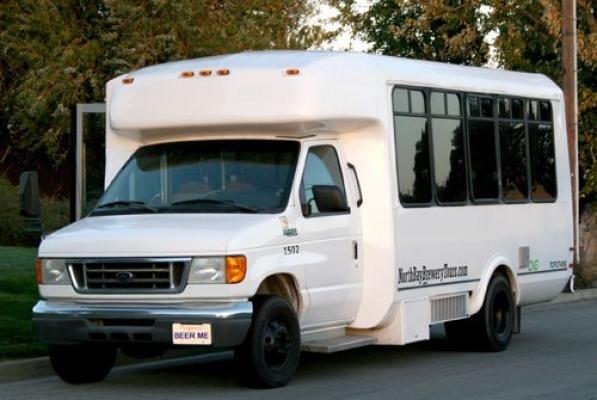 Operating in the northern San Francisco Bay Area for almost a decade, this tour operator hosts scheduled public and custom private craft brewery tours and wine tours in the Marin, Napa, and Sonoma Counties area. Craft beer is undergoing tremendous growth and popularity. The company also hosts private wine tours, and the vehicles can be used for other charter uses schools, teams, corporate outings, sporting events, concerts, weddings, etc.
The business is an excellent 'platform' to grow a much larger enterprise without starting 'from scratch.' It's being offered for sale for $499,000, less than 1 times annual sales and only about the replacement cost of the vehicles alone. Yet, the new owner acquires not just the vehicles, but also the name, reputation, market presence, web site, phone number, customer database, employee pool, brewery relationships, and more.
Five buses of various sizes provide:
- Safe round-trip transportation to 3 (or more) different breweries over 6 hours.
- Beer tastings at each stop.
- On-board kegerators.
- A tasty lunch (to get some food in the belly before tasting all that beer).
- A behind-the-scenes brewery tour to learn firsthand how beer is made at one of the breweries.
- A cooler full of water and ice to rehydrate between stops.
- A knowledgeable tour guide (in addition to the driver) to entertain with stories, local lore, tasting notes, insider brewery information.
- A presentation on beer ingredients and the production process.
- A safe drop off to your designated driver, Uber, Lyft, or a local hotel.
Business Briefs:
Sales of $450,000 annually, growing and poised for greater growth with new hands-on management.
Run almost as 'a hobby' (or 'labor of love') by three absentee/semi-absentee owners, the SDE is break-even ($18,000). With dedicated full-time hands-on management, this business can easily double or triple in size in a very short time.
Replacement cost for the five buses plus a town car (same size, model, age, mileage, & condition) estimated at $380,000, with additional equipment of about $20,000, for physical assets worth about $400,000.
Approximately 15 employees (mostly part-time).
Leased premises (~2,000 sq ft +/-) for office and designated parking for vehicles.
Well-established web presence and brand name.
Recurring customers.
The Transaction: The Asking Price is $399,000. This would be for all the assets of the LLC, free and clear of any liens or encumbrances, including vehicles, equipment, current lease, customer database, name, logo, web site, phone number, etc.; except for accounts receivable (if any), cash-on-hand, and security deposit. The seller will be responsible for all notes payable and accounts payable at closing. All reasonable offers will be considered. The business could be purchased with a 20% down payment (e.g., $80,000), assumption of current vehicle loans or new vehicle financing, and a seller-note.
Note: All data on this business are provided by the Seller for information purposes only, and no representations are made by the Broker as to accuracy. The Broker has made no independent verification of the data contained herein. The Broker represents the Seller and does not represent the Buyer. The Buyer is advised to perform independent due diligence and seek the advice of professionals prior to purchasing the Business.