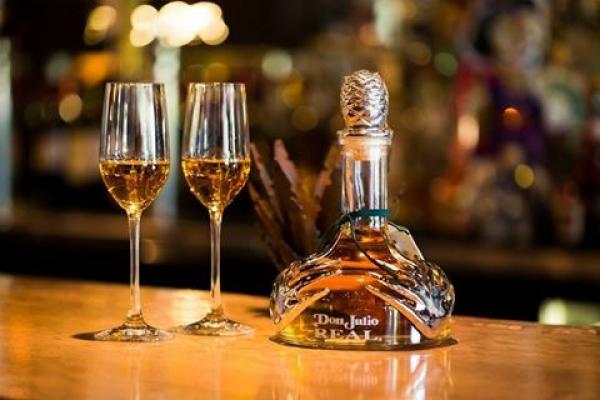 Upscale Mexican Restaurant - Nicely Appointed - $1 million+ Annual Sales with Full Liquor License.
RRC#: 3179
Asking Price: Offered At $395,000
Location: Solano County
Annual Revenue: $1,086,715
Annual Cash Flow: $90,000
Monthly Rent: $5,268 inclusive NNN
Listing Description:
SBA pre-approved for a long term loan. Experienced buyers with good credit would qualify for a 75% loan based on the asking price. 10 years in the same ownership, this highly successful 2700 sq ft restaurant & bar also has a ABC Type 47 full liquor license all set in a great location. There is a long lease remaining with low rent for the area. Customer reviews:- 'The food is consistently delicious. The guacamole is particularly good but try the Molcajete (definitely for sharing)! Tonight I am trying the shrimp cocktail and it is delicious. They also have a full bar with great margaritas and house wine for $6.50.' & 'Very nice ambiance, romantic, intimate, and warm. Live band plays in back corner. Best salsa verde I've ever had. Prices are reasonable. Service is good. The Tacos were absolutely delicious!' There is a full kitchen with type 1 hood and fire suppression system which is open to the dining room and all the equipment is included with the sale. The bar seats 10 plus 80 in the dining room and a further 25 on the patio, totaling 115. The dining table settings are extremely attractive with long Banquette seating along with the high ceiling, giving this restaurant & bar an upscale atmosphere. The owner is semi-absentee and most of the employees have been here many years. Good books & records with verifiable financials with growing sales & growing revenues. Please complete the Non Disclosure Agreement' on our website and we'll send you the name and address with the full financial information, lease & list of equipment included with the purchase. We'll also send you the Broker's contact information so you can discuss this opportunity in more detail.
General Information:
Organization: Partnership
Established: 2008
Current Owner: 2008
Employees: 22
Reason For Sale: Other Interests
Financial Information:
Monthly Revenue: $90,559
Monthly Cash Flow: $7,500
Annual Revenue: $1,086,715
Annual Cash Flow: $90,000
Payroll: $25,528
Monthly Revenue: $90,559
Monthly Cash Flow: $7,500