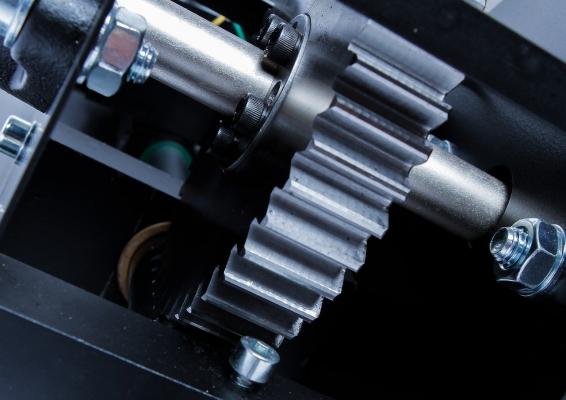 North County San Diego Custom Plastics Manufacturer - High Net Income
This custom plastics manufacturer has been established over 40 years and services a variety of industries including automotive, electronics, packaging and more. Long list of repeat clients and extremely consistent revenue and profitability.

Price: $1,400,000. Adjusted Net: $404,731. Call Sean Seaman at 858-472-3297 Cell.


North Bay, SF Bay Area Smoke Vape Shop - In Upscale Area, High Volume
Beautiful high volume smoke shop / vape shop located in a upscale shopping center. Established for approximately 9 years. The store is fully stocked and has a large repeat customer base as well as new customers daily due to its location in a large anchor shopping center. Verified clean books.

Price: $200,000+ Inv. Adjusted Net: Call / Email. Call Mike (Owner/Seller) at 510-228-9303 Cell.


Southern California Window Tinting Service - Auto, Commercial, Homes
Very strong and profitable tinting business serving all of Southern California with unlimited growth potential. Structured and ready for the buyer who is ready to grow or sit back and be CEO. Each division is currently profitable without the daily involvement from ownership. Good books and records.

Price: $2,500,000. Adjusted Net: $650,000. Call Owner at 949-478-2527 Cell.


Northern California Auto Body Shop With Real Estate
Looking for existing Auto Body shops with paint booths. Sale must include the real estate. Preferred building would be 10,000 s.f. - 20,000 s.f. Land area needs to be 1 ac minimum with 12 customer parking spaces in front and fenced storage yard in back.

Price: None Given. Adjusted Net: None Given. Call Chris Bucklin (Buyer) at 707-481-0613 Cell.


Redding Area Motel, Real Estate - Major Brand, Absentee Run
This Motel is offered at a 9% Cap Rate, YTD 2020 through November Occupancy is 67% and the ADR is $61.14. The property sits on a major Freeway. 81 Units. Has Truck Parking, Outdoor Pool, Exterior Corridor, Complimentary Wi-Fi. Absentee Owner. Proof of Funds required for additional information.

Price: $4,780,000. Adjusted Net: $430,930. Call Jasvir Randhawa at 916-488-6900.


Los Angeles County Area Preschool - Real Estate Available, Owner Retiring
Real estate is now available. "First Class", Well Established, Real Turnkey, Fully Staffed, Colorful And Inviting, Is Licensed By Department Of Social Services State Of CA, With The Capacity For 49 Children Ages Two (2) Throughout Entry Into First Grade! Large, Beautiful and fully shaded playground.

Price: $675,000 **. Adjusted Net: $179,850. Call Anais (Owner/Seller) at 213-678-0625 Cell.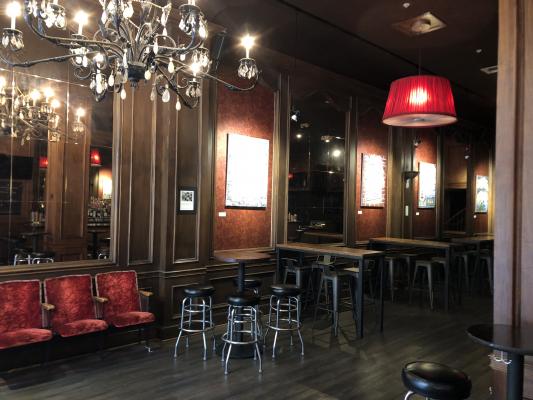 San Francisco Bar, Type 48 License- Fantastic Location, High Net
Fantastic Bar!! Full entertainment license without restrictions plus 170 person capacity, Upstairs and downstairs bar, beautiful built out basement not counted in the square footage, very negotiable lease, and an unbelievable price! You must see this to appreciate!

Price: $475,000. Adjusted Net: $200,000. Call Cheryl Maloney at 415-309-2722 Cell.


Los Angeles Area Fast Casual Restaurant Franchisor
This fast casual franchise concept was established in the mid-1980s and became a franchise in 2000. Since then, the chain gained a national and international footprint, with locations concentrated in California, and 5 additional on the west coast with 7 in Asia.

Price: $2,250,000. Adjusted Net: $255,311. Call Ryan Clark at 310-652-8353.


Angels Camp Laundromat - Being Remodeled, In Shopping Ctr
PWS is remodeling a closed 1,575 square foot laundromat located in the main shopping center in Angels Camp, CA. This will be the only laundromat in Angels Camp and will service surrounding towns in Calaveras County. Asking Price: $429,000.

Price: $429,000. Adjusted Net: Call / Email. Call Cindy W at 800-307-1234.


Santa Clara County Financial Consulting Software Service
Proof of concept through execution: 2015-2019 with over $4 billion in revenue process by the software and finding over $380 million in opportunities or 'Hidden Profits.' The program itself was designed over thousands of hours and has served many small businesses and employed by a Company

Price: $350,000. Adjusted Net: Call / Email. Call Rick Carlson at 833-776-6682.