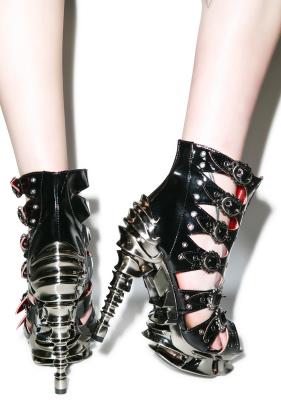 Footwear Manufacturing & Wholesale Business For Sale In Orange County! Manufacturer and wholesaler of provocative heels and sexy footwear with a touch of alternative and designer flare that has been exploding in popularity nationally and internationally worldwide! Their beautiful collection of intricately designed shoes have been consistently receiving requests from numerous photo shoots, cat walks, hit TV shows and celebrity events. With their rapid expansion into Europe, Canada, Australia, and recently Japan, they are working around the clock to make sure their exclusive family of retailers are taken care of as they grow together into a strong network of supplying this high demand. 2015 Seller's Discretionary Earnings at $104,000. Asking price of $165,000 includes inventory of $200,000. This lucrative and profitable turnkey operation is a perfect opportunity for those with experience in the industry as well as those who always dreamed of owning and operating a manufacturing and wholesale business.
The listing # 227212 Footwear Manufacturing And Wholesaler - Orange County below is currently OFF THE MARKET due to that it is either in escrow at this time or has recently been sold.
For more businesses for sale that are like this Footwear Manufacturing And Wholesaler in Orange County please see a sample of BizBen active listings below and links to all similar listings on BizBen.com.

Available:
Distribution And Manufacturing Company - Orange County
Posting #: 258656
Status: In Contract
Refreshed: 2/4/2020
Contact: Gregg Tobin
Phone: 949-546-0903
Phone: None Given
Price: $3,300,000
Adj Net: $597,406
Down: Cash/SBA
Available for acquisition is a Wholesale/Distribution and Manufacturing Businesses operating in the hazardous location markets. The businesses both operate out of the same facility and the seller is absentee but has a very experienced and long tenured team of 6 employees.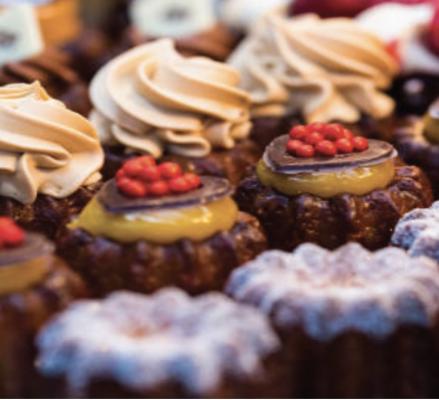 Available:
Wholesale Bakery - Orange County
Posting #: 255358
Status: In Contract
Refreshed: 2/20/2020
Contact: Gregg Tobin
Phone: 949-546-0903
Phone: None Given
Price: $1,595,000
Adj Net: $550,000+
Down: Call
You can acquire a successful wholesale bakery located in Orange County. Our client's company has shown strong growth and solid cash flow and is positioned well for a strategic, investment, or an entrepreneurial buyer seeking an acquisition. Sales were $3.2 million in last 12 months.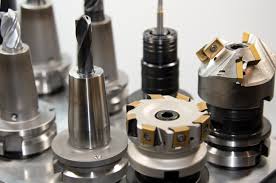 Available:
Cutting Tools Distributor - Southern California
Posting #: 257536
Status: Active
Refreshed: 2/1/2020
Contact: Margot Murphy, CBB
Phone: 949-630-5577 Cell
Phone: 949-630-5577 Text
Price: $799,000
Adj Net: $222,677
Down: $799,000
An acquirer of the Company is provided a unique opportunity to continue achieving outstanding profit margins averaging 25%. This second-generation family owned and operated company provides cutting tools to customers who manufacture parts for end users within the aerospace and defense industries.


Available:
Wholesale Bakery, Gift Box Company - Orange County
Posting #: 252826
Status: Active
Refreshed: 1/29/2020
Contact: Robert Marshall
Phone: 714-323-5636
Phone: None Given
Price: $65,000
Adj Net: $37,138
Down: Call
Price reduced: The owner is retiring after a 17 year run. This bakery and gift box company offers fantastic margins, low rent, an office and a kitchen with a large type 1 hood. This turn-key operation is set up for growth and expansion. All the hard work has been done.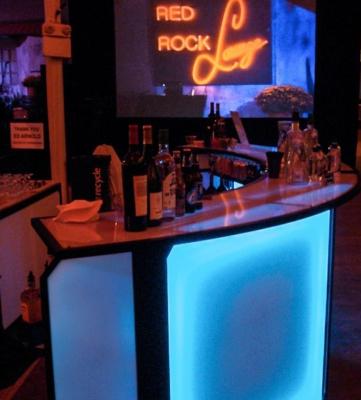 Available:
Portable Bar Manufacturer, Distributor - Orange County
Posting #: 251019
Status: Active
Refreshed: 2/24/2020
Contact: Matt Manavi
Phone: 714-923-1222
Phone: None Given
Price: $339,000
Adj Net: $79,000
Down: $339,000
This manufacturer & distributor of unique modular and portable bar is a turn-key business; is B2B focused; and is relocatable. 50% of revenue generated from repeat customers. International customer base. $99,000 inventory included in asking price. + FF&E also included in asking price $41,000.



Available:
Branded Party Novelties Manufacturer Distributor - Orange County
Posting #: 256450
Status: Active
Refreshed: 1/29/2020
Contact: Eric Mellem
Phone: 310-882-2200 X146
Phone: None Given
Price: $975,000
Adj Net: $350,000
Down: Call
Worldwide Manufacturer and Distributor of Branded, Fun Novelty Party Products. Since 1992, this Orange County, CA based company has dominated this niche area of Party and Entertainment Products. No other company has come close to their large, worldwide distribution network of 1,000s of retailers.



Available:
Supplement Ingredients Wholesaler - Irvine, Orange County
Posting #: 245937
Status: Active
Refreshed: 2/17/2020
Contact: Joe Sales
Phone: 714-363-0440
Phone: 714-928-5138
Price: $2,750,000
Adj Net: $550,000
Down: $2,750,000
This business was originally founded as the US Branch of a Chinese Pharmaceutical in 2008. This company was started in California that same year and is now Independent. Seller has grown the business on a consistent basis. This year expected sales to be $5,500,000. They received an exclusive 2019.



Available:
Womens Water Sports Distributor - South Orange County
Posting #: 248560
Status: Active
Refreshed: 2/15/2020
Contact: Fred Kardous
Phone: 949-412-0651
Phone: None Given
Price: $495,000
Adj Net: $150,000
Down: $395,000
National and International Water Sports Distribution Company designed exclusively for Women. Their SUP's are stable, lightweight boards that are easier to transport, get on and off the car, and down to the beach or lake. Offer a full spectrum of colors and graphs ranging from 9'2' to 11'6".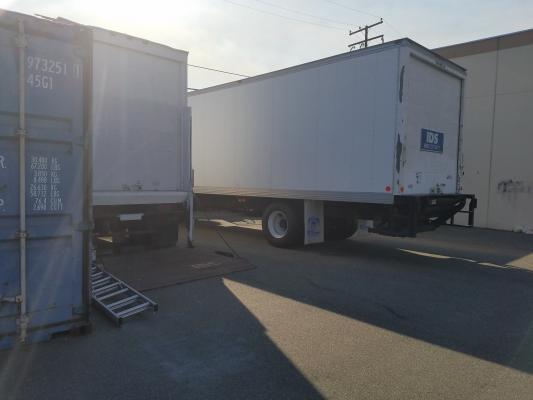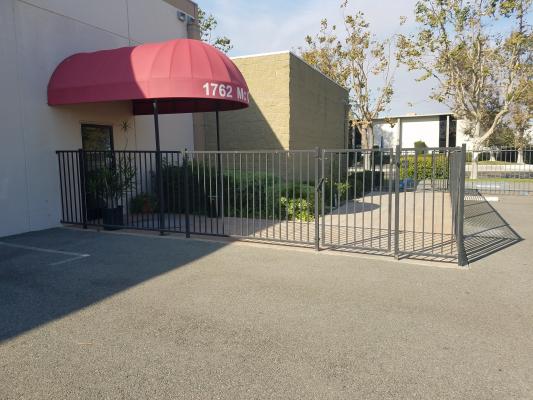 Available:
Wholesaler - Office Janitorial, Medical Supplier - Irvine, Business Complex
Posting #: 236046
Status: Active
Refreshed: 2/23/2020
Contact: Mike Kashani
Phone: 949-533-7030
Phone: None Given
Price: $485,000
Adj Net: $100,000
Down: $485,000
A profitable long established wholesaler, importer & exporter business for sale specializing in medical, office and Janitorial supplies. Business was established in 1989 and have hold strong and steady in all economic and business cycles. Business enjoys long term loyal customers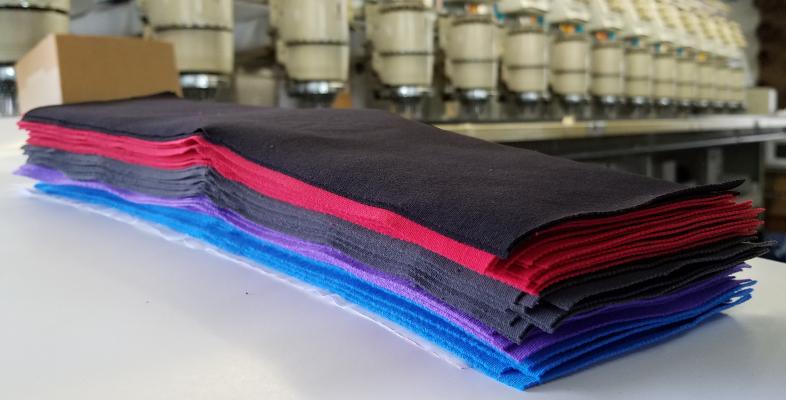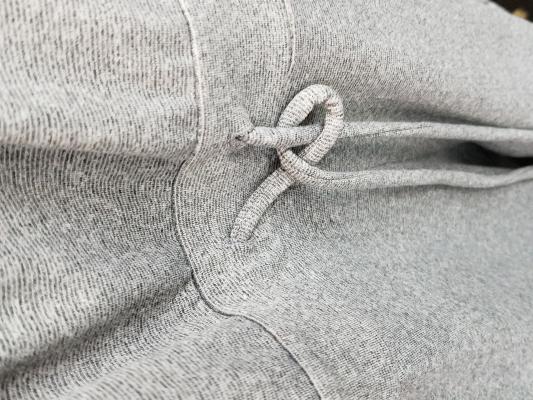 Available:
Private Label Clothing Manufacturer - Garden Grove, Orange County
Posting #: 244117
Status: Active
Refreshed: 2/18/2020
Contact: Rick Carlson
Phone: 833-776-6682 X750
Phone: None Given
Price: $250,000
Adj Net: $120,445
Down: Call
Quality is key at this proud 'Made in the USA' Private-Label clothing and accessories manufacturer. Although the business started with the manufacturing of uniforms, which they still do today, they found a more successful and profitable niche by working with up-and-coming designers and entrepreneur.


View All Businesses, Opportunities, And Franchises For Sale And Wanted In These Cities:
Garden Grove
,
Irvine
See All Related Business For Sale & Wanted Listings Recently Added:
See More Related Information - For Buying And Selling Businesses:
Helpful Resources To Assist In Selling And Buying California Businesses

Lee Petsas, Business Broker - Southern California Area
Lee Petsas has been selling businesses with UBI Business Brokers in Southern CA since 1981. In 1999 he became the Owner and Broker for UBI. He has been approved multiple times by Courts as an Expert Witness in the area of Business Valuations.
Christina Lazuric CBI CBB, Business Broker: Orange County
Premier Brokerage for selling Orange County Service based businesses since 2005! CBB provides a step by step approach to Business Brokerage, M&A Services, Business Consulting & Valuations. Contact me about selling or buying service based businesses: 949-257-7823 Cell.
Peter Siegel, MBA, BizBen Founder, ProBuy, ProSell Programs
Founder & President Of BizBen.com (since 1994). I am the Lead Facilitator for both the ProSell & ProBuy Programs. I consult daily with business buyers, business owner/sellers, brokers/agents daily about buying and selling California small to mid-sized businesses. Call 925-785-3118.
Rick Carlson, Business Broker - Southern California
You Will Never Feel Lost In The Shuffle. Many Brokers Simply Send Out An NDA And That's The End Of Communication. All Buyers Receive A Personal Meeting With An Ace Acquisition Specialist So They Can Recommend The Perfect Business For You. Phone Rick direct at 800-985-4939.
Bob Baumgarten, Business Broker: Southern California
National Business Brokerage is a full service brokerage company that has been serving buyers and sellers of Southern California businesses since 1994. We are dedicated to providing the highest standards of professional service for our clients. Phone Bob direct at 949-292-2008.
William Park, Business Broker - Southern California
Highest Volume Broker in California, Simply Check our HUNDREDS of Listings! Over 25 Associates, Speaking Dozen Languages, Helping Buyers and Sellers of Small Business since 1982, Centrally Located between Los Angeles and Orange Counties, while Riverside & San Bernardino Counties are Very Accessible.
Related Articles, Events, Blog Posts, Discussions, Videos, Interviews

How Many Listings Is Too Many For One Broker To Handle? Is It 5? 10? 20?
Peter Siegel, MBA in this Vlog/Podcast discusses how many listings is too many for one business broker to handle at one time. Is it 5 is it 20? I recently had a coaching call with one of my BizBen broker clients who asked that question this week. There are many factors that go into the answer.
Is Crowd Funding A Viable Way To Raise Money To Purchase A Small Business?
We're hearing more and more about "crowd funding" through sites like gofundme and kickstarter as a possible way to raise the cash needed to buy a small business. This method of collecting funds has proven successful in other kinds of situations. Could this strategy work when buying a small business?
Selling My Small Business: What Items Should I Have Ready To Be Successful?
When selling a small to mid-sized business, owners should have their paperwork and financial information ready to go! They should also have a short business plan of past history, current operations, and potential for the future. In this BizBen Discussion several advisors and intermediaries weigh in.
Absentee Run Small Businesses - Is That Really A Possibility For Buyers?
Is buying a absentee run small business really a possibility? Peter Siegel (BizBen ProBuy Director) gets asked this question a lot in his consulting sessions with business buyers. Read more about what other Advisors and Intermediaries feel about this topic on this popular BizBen Discussion!
What Should I Do If Other Buyers Are Trying To Buy The Same Business As Me?
Buying a small business is hard enough when there is no competition, so how might a buyer navigate the process when there is additional competition from other buyers? Potential small business buyers are offered a few key ways that a buyer can beat out other potential business buyers in this article.
Live Workshop: How to Find Profitable Businesses For Sale Not On The Market
Live Workshop For Business Buyers: Find Small Businesses Possible For Sale Not On The Market. This Workshop Is In Southern California. Every Month On Saturdays - 1:30 PM to 4:30 PM. Call 805-428-2063 to RSVP. Willard Michlin, CPA will be presenting this workshop. Click On Link For Schedule & Times.
Attorney Specialist Shares Escrow Instruction Tips When Buying A Business
Once you have successfully negotiated the Asset Purchase Agreement ("APA") for your acquisition it's natural to relax a little and let your guard down. Attorney Specialist Mark Chatow discusses what business buyers should look out for when opening escrow and getting escrow instruction in place.