Hurry
Great Starter Business for under 20,000. Great potential and immediate income. Selling only the equipment.
This business can easily be expanded by adding Kayaks, Paddleboards and Electric Boats for rent at Channel Islands Harbor. Very low low overhead. Fun business
Worlds #1selling Waterbike Since 1990 and enjoyed in 70 countries
Keeping flt has never been so easy
Burn 540 Calories an hour without thinking about it
Easy co ride and safe for
everyone
It ts an investment that will provide free spirited fun for all your family & Friends for many years
Engineered for Fun and Value
Built for safety and easy to ride
Propeller Driven for fast and efficient performance
Totally portable and you never
Need to get wet
The listing # 236271 Watersport Rental Service - Hydrobikes - Oxnard, Ventura County below is currently OFF THE MARKET due to that it is either in escrow at this time or has recently been sold.
For more businesses for sale that are like this Watersport Rental Service - Hydrobikes in Oxnard, Ventura County please see a sample of BizBen active listings below and links to all similar listings on BizBen.com.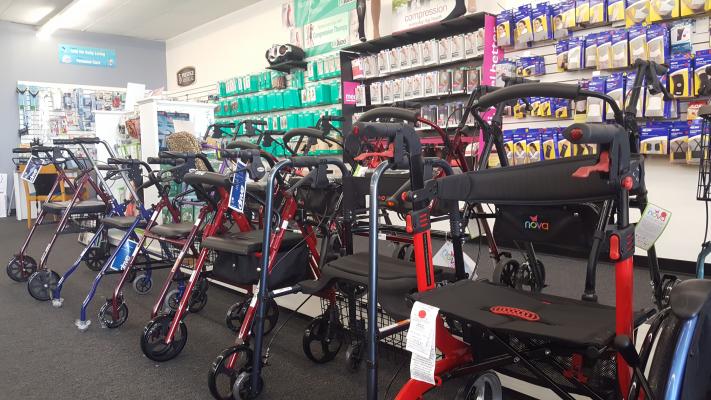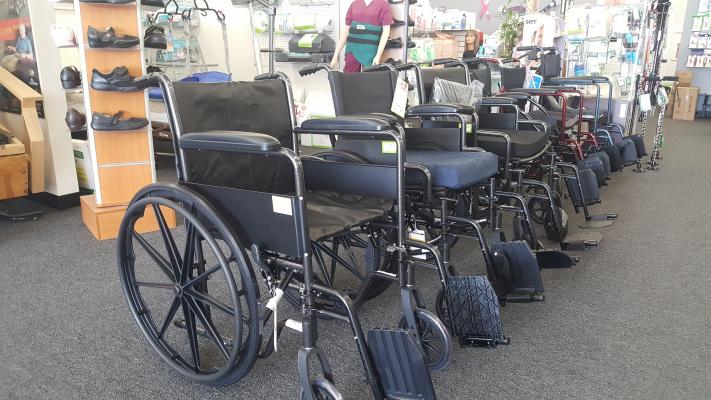 Available:
DME, Retail Pharmacy - Chino, San Bernardino County
Posting #: 259223
Status: Active
Refreshed: 3/19/2020
Contact: Jason Tran
Phone: 424-888-0844
Phone: None Given
Price: $450,000
Adj Net: Call
Down: Call
A rare business opportunity for an owner/operator/pharmacist, this 3,000 plus sq ft retail store not only service the durable medical equipment segment with its large store front, but it also a pharmacy that can dispense prescribed medications. Seller who is a pharmacist is retiring!



Available:
Durable Medical Equipment Supplies Company - Orange County
Posting #: 258142
Status: Active
Refreshed: 3/28/2020
Contact: John J Moser
Phone: 562-758-1150
Phone: 562-758-1150
Price: $454,000
Adj Net: $186,000
Down: Call
25 yr old, profitable,easy-to-run DME in OC. Primarily rents specialized medical equipment for wound care & bariatric equipment for the heavier patient population. Clean books. Price incls $295,000 in inventory & equipment. Seller training, Seller financing & SBA avail. Medicare/Medi-Cal provider.



Available:
Franchise Mobile Entertainment Service - San Francisco Bay Area
Posting #: 259516
Status: Active
Refreshed: 3/29/2020
Contact: George Hashimoto
Phone: 925-237-9836
Phone: 925-487-3777 Text
Price: $200,000
Adj Net: Call
Down: Call
Home based business. Franchise resale with mutliple territories available. Business has served the Bay Area for 10 years. Repeat business and high customer satisfaction. Equipment and vehicle included in sale price. Franchise transfer fee included in purchase price. Motivated seller.



Available:
Segway Dealer, Tour Provider - Los Angeles County
Posting #: 257431
Status: Active
Refreshed: 2/18/2020
Contact: Rick Carlson
Phone: 833-776-6682 X833
Phone: None Given
Price: $259,000
Adj Net: $79,000
Down: Call
The Company does more than successfully provide battery-powered Segway sales, rentals and tours, it offers a fun, safe and memorable two-wheeled experience for tourists and locals of all ages. The experienced staff and well-maintained fleet mean that customers need only focus on the fun.



Available:
Medical Supply Equipment Stores - 2 Locations - Pleasanton, San Leandro
Posting #: 251448
Status: In Escrow
Refreshed: 3/12/2020
Contact: Ash Umer
Phone: 408-694-8837 Cell
Phone: 408-694-8837 Text
Price: $575,000
Adj Net: Call
Down: $575,000
This is the life time opportunity. This opportunity comes in the market very rarely. This medical supply and equipment industry growing rapidly due to the baby-boomers population. Excellent growth potential. This medical supply equipment, it has full turn key and well established business.



Available:
Production Equipment Rental Service - Los Angeles Area
Posting #: 259791
Status: In Contract
Refreshed: 3/10/2020
Contact: Brenda Bernhard, CBB
Phone: 818-321-6456 Cell
Phone: None Given
Price: $1,400,000
Adj Net: $470,000+
Down: Call
Thriving for over 28 years under same ownership. 2019 gross sales were $2.1M+ with adjusted net earnings of $381K+/. Excellent books and records are available. The business provides production equipment, expendables, communication and special effects equipment for rent.



Available:
Casino Party Rental Service - Alameda County
Posting #: 255380
Status: Active
Refreshed: 3/27/2020
Contact: Michael Floorman
Phone: 408-385-0412
Phone: None Given
Price: $170,000
Adj Net: Call
Down: $38,750
This casino party rentals has been in the business since 2007. One of the bay area's leader in casino events. A well established casino party vendor that host corporate, prom/graduation, birthday parties, fundraising, charity, schools events. #8688



Available:
Electric Wheelchair, Scooter MFG, Distributor - Orange County
Posting #: 261087
Status: Active
Refreshed: 3/22/2020
Contact: Joe Sales
Phone: 714-363-0440
Phone: 714-928-5138
Price: $3,800,000
Adj Net: $937,000
Down: $3,800,000

This company is a wholesaler, distributor & retailer of electric wheelchairs, scooters and other mobil medical equipment for 3 manufacturers with an exclusive territory of the whole us and canada. They have quality, innovative products that are lightweight in design and built for travel.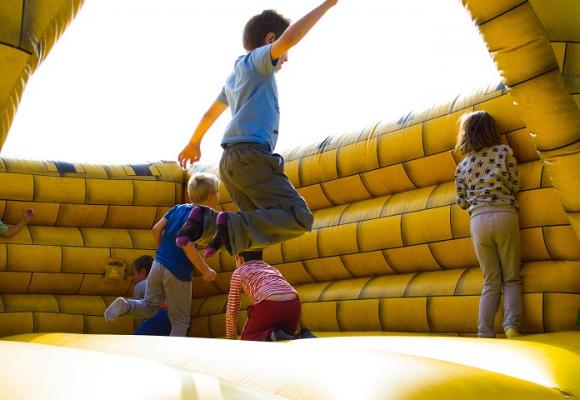 Available:
Kids Party Rental And Event Company - Central San Diego County
Posting #: 257851
Status: Active
Refreshed: 3/24/2020
Contact: Todd Bell
Phone: 415-846-7267
Phone: 858-578-4111
Price: $799,000
Adj Net: $213,656
Down: Call
This premier kids' party rental and event source has been bringing fun and entertainment to San Diego County 12 years running! It features bounce houses, inflatable water slides, carnival games, unique crafts and talented entertainers for kids birthday parties, school fundraisers, and more!



Available:
Medical Device Company - Biotech Patents - Irvine, Orange County
Posting #: 245267
Status: Active
Refreshed: 2/18/2020
Contact: Rick Carlson
Phone: 833-776-6682 X768
Phone: None Given
Price: $4,000,000
Adj Net: Call
Down: Call
The Company has proprietary technology that addresses a leading cause of maternal death (76,000) and fetal death (500,000) annually worldwide. 8% of pregnancies in the US and 14% worldwide have diagnoses that would be vastly improved by worldwide commercialization of the Company's proprietary device


View All Businesses, Opportunities, And Franchises For Sale And Wanted In These Cities:
Chino
,
Irvine
,
Los Angeles
See All Related Business For Sale & Wanted Listings Recently Added:
See More Related Information - For Buying And Selling Businesses:
Helpful Resources To Assist In Selling And Buying California Businesses

Peter Siegel, MBA: Business Purchase Financing Solutions
Niche business purchase financing advisory and loan placement services with SBA and Non-SBA Financing, Retirement Fund Rollover Solutions, Combo Financing Packages. To get professionally pre-qualified or more information on the ProBuy/ProSell Programs: 925-785-3118.
Michael Floorman, Business Brokerage, BTI, San Francisco Bay Area
Business Team, San Jose (Campbell) located in the Pruneyard Towers at Bascom and Hamilton. Established in 1981 Business Team with over 6600 sales to date has 1000 business listings to choose from, paid Google advertising. We offer highly trained and experienced professionals.
Shalonda Chappel: Escrow & Bulk Sale Services - Southern California
Escrow services to brokers/agents, sellers, & buyers. Established 43 years. Extraordinary service. Experienced with handling difficult transactions. One stop for all your escrow needs: Bulk sales, lien searches, UCC searches, liquor license transfers, publishing & recording services. 951-808-3972.
Diane Boudreau-Tschetter: Escrow & Bulk Sale Services - CA
California Business Escrow, Inc. is a full service independent escrow company serving all of California and has expertise in a wide range of escrows. Our team prides itself on providing an exceptional escrow experience. For more info phone Diane Boudreau-Tschetter at 888-383-3331 or 209-838-1100.
Related Articles, Events, Blog Posts, Discussions, Videos, Interviews

How Many Listings Is Too Many For One Broker To Handle? Is It 5? 10? 20?
Peter Siegel, MBA in this Vlog/Podcast discusses how many listings is too many for one business broker to handle at one time. Is it 5 is it 20? I recently had a coaching call with one of my BizBen broker clients who asked that question this week. There are many factors that go into the answer.
Thinking About Selling A Small Business? Know These 8 Factors That Matter
The likelihood of selling a business is often determined by external factors in the marketplace. Here are eight influences on how easy, or difficult it might be when selling a small California business. Peter Siegel at 925-785-3118 (BizBen ProSell Program) explains these factors for owner/sellers.
Is Crowd Funding A Viable Way To Raise Money To Purchase A Small Business?
We're hearing more and more about "crowd funding" through sites like gofundme and kickstarter as a possible way to raise the cash needed to buy a small business. This method of collecting funds has proven successful in other kinds of situations. Could this strategy work when buying a small business?
Top 100 List: This Week's Top Motivated Business Buyers & Their Requests!
If you're trying to sell a business - check out this week's top 100 business buyers - one of these buyers may be looking to buy your type and location of business! This list is updated weekly - make sure you check it frequently! Are you searching to buy - get on this list and reach seller direct!
Selling My Small Business: What Items Should I Have Ready To Be Successful?
When selling a small to mid-sized business, owners should have their paperwork and financial information ready to go! They should also have a short business plan of past history, current operations, and potential for the future. In this BizBen Discussion several advisors and intermediaries weigh in.
Before Buying A California Business, 10 Questions You Should Ask Yourself
Before buying a business, all serious business buyers should ask themselves some key questions about possible buying a small California business, franchise, or opportunity - from Peter Siegel, MBA (Business Purchase Financing Expert, ProBuy & ProSell Program Advisor with BizBen) at 925-785-3118.
Getting An SBA Loan To Buy A Small Business: Dispelling Some Major Myths
When seeking SBA loan financing many potential business buyers have wrong information about the process of securing the best financing to buy a business. Peter Siegel, MBA (at 925-785-3118) a business purchase financing expert delves into the myths and facts regarding SBA loan financing.