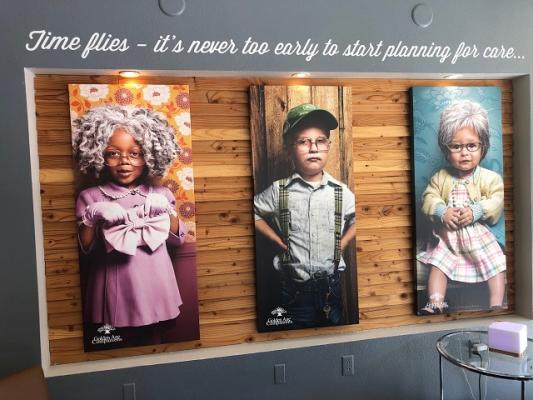 Description: Skip the start-up costs and tap in to the booming Senior Care Industry with this one of a kind opportunity! Turn-key ready to go in a retail office location. Company is Private-pay and provides premium services such as transportation, companion, personal, and skilled care including infusion nursing, staffing and respite care to people of all ages but mostly seniors. The agency is turn-key ready and is positioned for growth with revenue trending up. There has never been a greater need for senior care in America, because there have never been more seniors than right now. The office suite is 500 sq ft that is newly renovated, ideal location close to Eisenhower Hospital.
This space was specially designed for success, and a unique twist on branding and creativity. This business is easily learned, is perfect for either an individual, business partners, or another agency owner who wants to open another branch and adopt a retail space. Sale includes license to use name, training & marketing material for a year. Requires Home Care License, current owner will assist with license.
Please call broker for more details on this property and to arrange a showing.
This information, while not guaranteed, has been obtained from sources deemed reliable. Buyer must verify the information and bear all risks for any inaccuracies.
Use: Homecare
Size: 500 Sq Ft
Rent: $1,690
Lease: 2021
Employees: 1 PT
Years in Business: 2
Hours of Operation: 8:00 AM 5:00 PM
Reason For Sale: Other Business Interest.