In Escrow. Back up offers only.
Price just reduced to $80,000 including inventory!
Seller says bring offers.
Description:
Unique, very well established santa cruz area self serve pet grooming and pet supply store. In-house groomers also available. Established 33 years. Great customer loyalty. Certified green. Features a full range of natural and organic pet products and pet food. Includes proprietary in-house soaps, sprays, and other products. Brand name included in sale.
Some seller financing possible for approved buyer.
Price: $80,000 incl. Inventory est. at $20,000 to $30,000 at cost.
Signed nda required. Call broker
Confidential information provided by coast business brokerage, inc.
The information provided on this sheet is a copy of information furnished by the seller indicated above and evidenced by the broker agreement and supporting documents, available upon request. Coast business brokerage makes no representation as to the accuracy or reliability of said information. Not actual photo.
The listing # 234902 Pet Supply And Dog Grooming Service - Santa Cruz County below is currently OFF THE MARKET due to that it is either in escrow at this time or has recently been sold.
For more businesses for sale that are like this Pet Supply And Dog Grooming Service in Santa Cruz County please see a sample of BizBen active listings below and links to all similar listings on BizBen.com.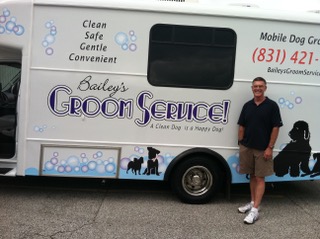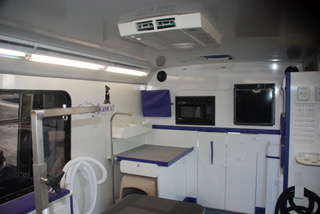 Available:
Mobile Pet Grooming Service - Asset Sale - Santa Cruz
Posting #: 253597
Status: Active
Refreshed: 3/18/2020
Contact: Rex Walters
Phone: 831-239-2080
Phone: 831-685-8866
Price: $90,000
Adj Net: $84,270
Down: $90,000
If you're handy with the clippers and have a love for our furry friends, this is the type of business you'll want to own! Freedom to schedule your own appointments with the convenience of working wherever and whenever you want. It has long been rated the top mobile groomer in Santa Cruz County.


Available:
Pet Supply Services - Monterey County
Posting #: 244745
Status: Active
Refreshed: 3/2/2020
Contact: John LaMay
Phone: 408-436-1900
Phone: None Given
Price: $280,000+ Inv
Adj Net: $124,000
Down: Call
This established (over $1.9M in 2019 sales) pet business has proudly served the Monterey area for over 60 years, averaging over $124,000 in annual seller discretionary earnings (SDE). Thousands of loyal customers have voted this as the Best Pet Shop in Monterey County for several years.



Available:
Pet Salon Dog Daycare - Ventura County
Posting #: 251767
Status: Active
Refreshed: 3/3/2020
Contact: Michael Preston
Phone: 310-994-7037
Phone: 424-832-3410
Price: $189,000
Adj Net: $174,164
Down: Call
Pet salon & doggie daycare has been in business for over 10 years in this location. Provides important and necessary services for pet-owners that work during the day as well as those that just want to pamper their 4-legged family members. Strong cash flow with plenty of opportunity for growth.



Available:
Pet Shop, Grooming, Pet Day Care Service - Los Angeles County
Posting #: 256744
Status: Active
Refreshed: 3/27/2020
Contact: Art
Phone: 747-273-9066
Phone: None Given
Price: $129,000
Adj Net: $82,000+
Down: Call
This business has been in a good business location since 2006, actively operating 14 years, conveniently located in a busy intersection with plenty of parking for customers, and established a huge loyal customer base. The company has an online presence with an active website, Facebook, and Instagram


Available:
Pet Grooming Shop - Asset Sale - Garden Grove, Orange County
Posting #: 260517
Status: Active
Refreshed: 3/11/2020
Contact: Brandon Tak
Phone: 213-393-1131
Phone: 818-249-5222
Price: $39,000
Adj Net: $60,000
Down: $39,000
Monthly Rent: $2,111. Expense Total: $2,500. Monthly Average Profit: $3,500 ~ $4,000. But, There are big potential for this business. More than 700 pet customer lists. Recently Remodeled and Don't need to spend any more money. Buying this shop and you can start running your own pet grooming business



Available:
Dog Grooming Service - Redondo Beach, Los Angeles
Posting #: 251062
Status: Active
Refreshed: 3/11/2020
Contact: Tony Cordi
Phone: 310-213-2703
Phone: None Given
Price: $129,999
Adj Net: $94,000
Down: $5,000
This highly rated dog grooming business is located in a 600 sq ft space along the greenbelt in north Redondo Beach. The six year old business is only open four days a week and is very profitable. There are two grooming stations and a bathing stations with room to add more of both. Very low rent.



Available:
Mobile Pet Grooming - San Francisco
Posting #: 257277
Status: Active
Refreshed: 3/12/2020
Contact: Francisco S.
Phone: 415-227-4411 X301
Phone: None Given
Price: $225,000
Adj Net: $109,942
Down: $200,000
Purrfect Business Opportunity for a pet lover. Top-rated San Francisco Mobile Grooming Operation; small dogs and cats welcome! Current owner moving out of state after building a fantastic reputation, awesome self-booking website, and outfitting the ultimate mobile grooming vehicle.



Available:
Vegan Pet Product eCommerce - Orange County
Posting #: 251441
Status: Active
Refreshed: 3/19/2020
Contact: Lynn Colclough
Phone: 949-257-7169
Phone: None Given
Price: $175,000
Adj Net: $70,000
Down: $75,000
This business is an online e-commerce store that sells 100% vegan and earth-friendly products for cats and dogs, offering a variety of complete and balanced food and a large selection of holistic remedies for all your pet's needs. Sales are generated through Amazon and website.



Available:
Dog Grooming Service - Los Angeles County
Posting #: 260151
Status: Active
Refreshed: 3/16/2020
Contact: Jim Moazez
Phone: 562-477-6657
Phone: None Given
Price: $49,000
Adj Net: $30,000
Down: Call
If you like dogs and know how to groom them, this is your chance to have your own business and stop working for someone else. This shop is in a well-located strip center with lot of traffic. It has a large following in the community and people trust their dogs with them. With a great lease in place



Available:
Pet Grooming Salon - Costa Mesa, Orange County
Posting #: 256508
Status: Active
Refreshed: 3/13/2020
Contact: Sheri Emami
Phone: 949-748-7779
Phone: 949-885-6175
Price: $45,000
Adj Net: $70,000
Down: Call
An established and profitable full-service all-breed dog grooming Salon. Very established with great following in the community. Always busy, 4 stations great potential to do more. The owner has not advertised in 25 years. Long term employees. 1 groomers and 2 bathers. Low rent, centrally located.


View All Businesses, Opportunities, And Franchises For Sale And Wanted In These Cities:
Garden Grove
,
Glendale
,
Redondo Beach
,
San Francisco
,
Santa Cruz
See All Related Business For Sale & Wanted Listings Recently Added:
See More Related Information - For Buying And Selling Businesses:
Helpful Resources To Assist In Selling And Buying California Businesses

Michael Floorman, Business Brokerage, BTI, San Francisco Bay Area
Business Team, San Jose (Campbell) located in the Pruneyard Towers at Bascom and Hamilton. Established in 1981 Business Team with over 6600 sales to date has 1000 business listings to choose from, paid Google advertising. We offer highly trained and experienced professionals.
Randall Barondess, CBB, Business Brokerage Services
Experts at: Preparing Businesses For Sale, No-Cost Valuations and Lease Modifications. Troop Business Services Division prepares small, mid-sized and large businesses for sale by confidentially packaging the business and providing guidance throughout the sales process.
Peter Siegel, MBA: Business Purchase Financing Solutions
Niche business purchase financing advisory and loan placement services with SBA and Non-SBA Financing, Retirement Fund Rollover Solutions, Combo Financing Packages. To get professionally pre-qualified or more information on the ProBuy/ProSell Programs: 925-785-3118.
Diane Boudreau-Tschetter: Escrow & Bulk Sale Services - CA
California Business Escrow, Inc. is a full service independent escrow company serving all of California and has expertise in a wide range of escrows. Our team prides itself on providing an exceptional escrow experience. For more info phone Diane Boudreau-Tschetter at 888-383-3331 or 209-838-1100.
Shalonda Chappel: Escrow & Bulk Sale Services - Southern California
Escrow services to brokers/agents, sellers, & buyers. Established 43 years. Extraordinary service. Experienced with handling difficult transactions. One stop for all your escrow needs: Bulk sales, lien searches, UCC searches, liquor license transfers, publishing & recording services. 951-808-3972.
Related Articles, Events, Blog Posts, Discussions, Videos, Interviews

Unreported Income: Should Sellers Disclose Unreported Cash To Buyers?
Should owners who offer a business for sale reveal to prospective buyers any income that is not recorded in the books? This is a controversial topic with arguments both for and against. Most business sales intermediaries believe if you don't pay tax on it, you can't claim it. Some sellers disagree.
What Factors Are Considered In Valuing A Small Business? Advisors Weigh In
Valuing a small business is not guess work. It's not what some other businesses of the same type may have or may not have been sold for, it's not even what a business owner "feels" they want or deserve. It is a formula based on many factors. Peter Siegel, MBA from BizBen & others discuss this topic.
Attorney Specialist Shares Escrow Instruction Tips When Buying A Business
Once you have successfully negotiated the Asset Purchase Agreement ("APA") for your acquisition it's natural to relax a little and let your guard down. Attorney Specialist Mark Chatow discusses what business buyers should look out for when opening escrow and getting escrow instruction in place.
Top 100 List: This Week's Top Motivated Business Buyers & Their Requests!
If you're trying to sell a business - check out this week's top 100 business buyers - one of these buyers may be looking to buy your type and location of business! This list is updated weekly - make sure you check it frequently! Are you searching to buy - get on this list and reach seller direct!
Selling My Small Business: What Items Should I Have Ready To Be Successful?
When selling a small to mid-sized business, owners should have their paperwork and financial information ready to go! They should also have a short business plan of past history, current operations, and potential for the future. In this BizBen Discussion several advisors and intermediaries weigh in.
Business Purchase Financing Expert Peter Siegel - Tips On Proving Cash Flow
What are the actual "provable" adjusted net earnings (cash flow) of a small to mid-sized business being purchased? Buyers need to look carefully at all financial info for the "real" adjusted net income/cash flow. Peter Siegel, MBA (BizBen ProBuy & ProSell Lead Facilitator) at 925-785-3118 explains.
Is Crowd Funding A Viable Way To Raise Money To Purchase A Small Business?
We're hearing more and more about "crowd funding" through sites like gofundme and kickstarter as a possible way to raise the cash needed to buy a small business. This method of collecting funds has proven successful in other kinds of situations. Could this strategy work when buying a small business?
Tips For Faster SBA Loan Approvals For California Small Business Purchases
In this article on BizBen, business purchase financing advisor and SBA loan broker, consultant Peter Siegel (Business Purchase Financing Expert/Advisor & the ProBuy Program Director at BizBen) at 925-785-3118 shares his views of getting SBA loan financing faster for business purchase financing.