In Escrow. Back up offers only.
Price just reduced to $80,000 including inventory!
Seller says bring offers.
Description:
Unique, very well established santa cruz area self serve pet grooming and pet supply store. In-house groomers also available. Established 33 years. Great customer loyalty. Certified green. Features a full range of natural and organic pet products and pet food. Includes proprietary in-house soaps, sprays, and other products. Brand name included in sale.
Some seller financing possible for approved buyer.
Price: $80,000 incl. Inventory est. at $20,000 to $30,000 at cost.
Signed nda required. Call broker
Confidential information provided by coast business brokerage, inc.
The information provided on this sheet is a copy of information furnished by the seller indicated above and evidenced by the broker agreement and supporting documents, available upon request. Coast business brokerage makes no representation as to the accuracy or reliability of said information. Not actual photo.
The listing # 234902 Pet Supply And Dog Grooming Service - Santa Cruz County below is currently OFF THE MARKET due to that it is either in escrow at this time or has recently been sold.
For more businesses for sale that are like this Pet Supply And Dog Grooming Service in Santa Cruz County please see a sample of BizBen active listings below and links to all similar listings on BizBen.com.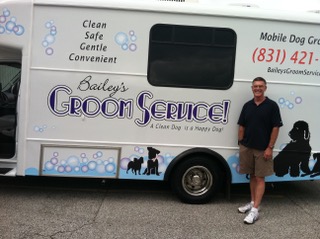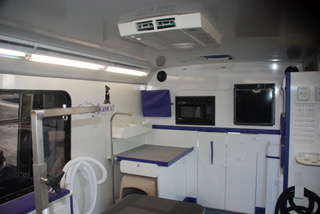 Available:
Mobile Pet Grooming Service - Asset Sale - Santa Cruz
Posting #: 253597
Status: Active
Refreshed: 11/10/2019
Contact: Sylvia Reyes
Phone: 831-566-2733
Phone: 831-685-8866
Price: $120,000
Adj Net: $84,270
Down: $120,000
If you're handy with the clippers and have a love for our furry friends, this is the type of business you'll want to own! Freedom to schedule your own appointments with the convenience of working wherever and whenever you want. It has long been rated the top mobile groomer in Santa Cruz County.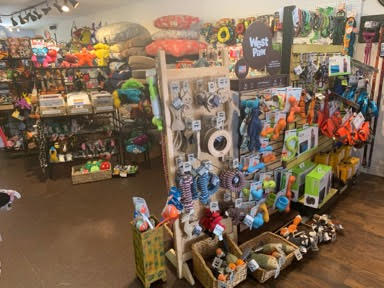 Available:
Pet Supply Stores - San Luis Obispo County
Posting #: 257598
Status: Active
Refreshed: 11/22/2019
Contact: Rick Owens
Phone: 805-543-0506
Phone: None Given
Price: $165,000
Adj Net: $130,000
Down: Call
Two profitable, custom built, uniquely designed, specialty pet supply stores 'for sale". Asking price does not include inventory valued at approximately $130,000. Products offered include: pet accessories, bath essentials, dog/cat food, training and travel needs, natural vitamins and supplements.



Available:
Pet Salon Dog Daycare - Ventura County
Posting #: 251767
Status: Active
Refreshed: 11/29/2019
Contact: Michael Preston
Phone: 310-994-7037
Phone: 424-832-3410
Price: $249,000
Adj Net: $174,164
Down: Call
Pet salon & doggie daycare has been in business for over 10 years in this location. Provides important and necessary services for pet-owners that work during the day as well as those that just want to pamper their 4-legged family members. Strong cash flow with plenty of opportunity for growth.


Available:
Pet Supply Services - Monterey County
Posting #: 244745
Status: Active
Refreshed: 11/22/2019
Contact: Joan Young
Phone: 408-436-1900
Phone: None Given
Price: $525,000+ Inv
Adj Net: $188,409
Down: Call
Pet Supply business has proudly served the Monterey area for over 60 years generating nearly $190,000 in annual earnings (SDE). Multiple sales and service locations that provide retail pet supplies, pet grooming, or pet washing services. Online e-commerce site & supply warehouse has been added.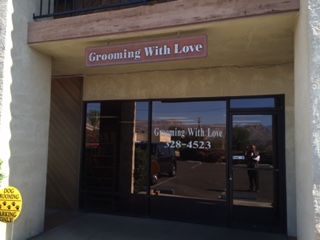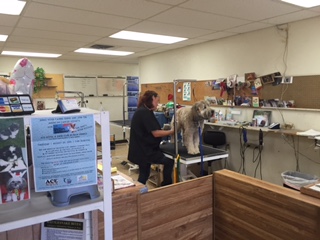 Available:
Dog And Cat Grooming Service - Well Established - Cathedral City
Posting #: 213651
Status: Active
Refreshed: 12/6/2019
Contact: Bob Hughes
Phone: 760-323-8311
Phone: None Given
Price: $99,000
Adj Net: $39,000
Down: Call/Email
This is a well-established dog and cat grooming business. They have an excellent reputation and many returning clients who have been going to them for years. They specialize in all types of grooming services and can accommodate any special request you have for your pet!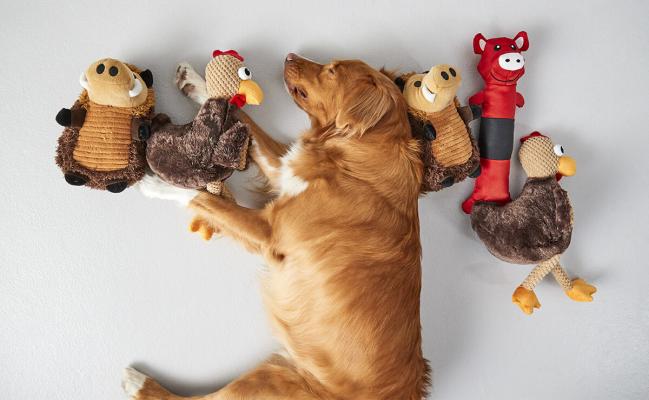 Available:
Pet Supply Retail - San Francisco
Posting #: 256739
Status: Active
Refreshed: 11/17/2019
Contact: Francisco S.
Phone: 415-227-4411 X301
Phone: 415-930-4289
Price: $99,000
Adj Net: Call
Down: $84,000
This would be a fantastic Turn-Key business opportunity for someone who loves pets. The business has a net sales of $250,000 for 2018 and consistent sales this year. The business has developed and maintained its customer base over the last 5 years through excellent customer service.



Available:
Pet Grooming Service - Loyal Clients, Established - Huntington Beach
Posting #: 257579
Status: Active
Refreshed: 12/4/2019
Contact: Sid Diki
Phone: 714-785-7906 Cell
Phone: 714-785-7906 Text
Price: $40,000
Adj Net: Call
Down: All Cash

17 years established, lot of accounts and loyal clientele, Seller wants cash out but can stay as employee on commission.if buyer wants, 600 sq ft, rent is 2147 including cam lot of equipment included. 25 cages 3 tubs 2 dryers, 2 grooming tables. A/C works at grooming stations.


Available:
Dog Pet Boarding, Real Estate - Absentee - Placer County
Posting #: 243267
Status: Active
Refreshed: 11/15/2019
Contact: Aron Culver
Phone: 916-612-3123
Phone: None Given
Price: $1,325,000
Adj Net: $160,000
Down: Call
Nets $160,000 Absentee! Pet Boarding provides a spacious 4,300 sq.ft. Boarding facility with three play yards, four open area boarding rooms, a grooming room, cat boarding room, private office and a very inviting reception area. Has small home too. Three acres.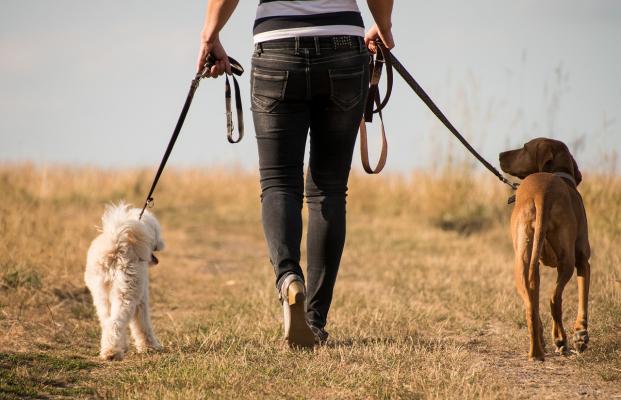 Available:
Dog Walking Pet Sitting And Pet Care - San Diego County
Posting #: 258490
Status: Active
Refreshed: 11/11/2019
Contact: Rob Lund
Phone: 702-273-0380
Phone: 702-368-2500
Price: $295,000
Adj Net: $81,060
Down: $200,000
This turnkey Dog Walking, Pet Sitting and Pet Care business can be run from home or a cell phone! The business has been around since 2013 and has a great reputation. The seller has invested heavily in developing various Apps for efficiently managing the business and it's database of 600+ clients.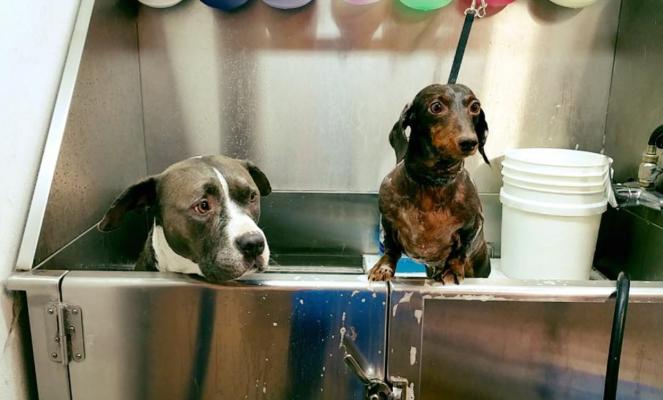 Available:
Dog Grooming Service - Alameda County
Posting #: 255265
Status: Active
Refreshed: 11/22/2019
Contact: Julie Fletcher
Phone: 949-245-6220
Phone: None Given
Price: $189,000
Adj Net: $76,416
Down: Call
Dog Grooming business with excellent growth potential. With over 40 years of combined pet grooming experience this dog groomer does their best to make the experience a happy one for their four-legged clients and their family members. They clean and care for the smallest to the biggest of pets.


View All Businesses, Opportunities, And Franchises For Sale And Wanted In These Cities:
Cathedral City
,
Huntington Beach
,
San Francisco
See All Related Business For Sale & Wanted Listings Recently Added:
See More Related Information - For Buying And Selling Businesses:
Helpful Resources To Assist In Selling And Buying California Businesses

Peter Siegel, MBA, BizBen Founder, ProBuy, ProSell Programs
Founder & President Of BizBen.com (since 1994) & BizBenNetwork.com. I am the Lead Facilitator for the ProSell & ProBuy Programs on both websites. I consult daily with buyers, sellers, and intermediaries daily about buying and selling businesses. Call 925-785-3118.
Michael Floorman, Business Brokerage, BTI, San Francisco Bay Area
Business Team, San Jose (Campbell) located in the Pruneyard Towers at Bascom and Hamilton. Established in 1981 Business Team with over 6600 sales to date has 1000 business listings to choose from, paid Google advertising. We offer highly trained and experienced professionals.
Diane Boudreau-Tschetter: Escrow & Bulk Sale Services - CA
California Business Escrow, Inc. is a full service independent escrow company serving all of California and has expertise in a wide range of escrows. Our team prides itself on providing an exceptional escrow experience. For more info phone Diane Boudreau-Tschetter at 888-383-3331 or 209-838-1100.
Willard Michlin, CPA, Certified Fraud Examiner, Due Diligence
Willard Michlin, CPA #106752, offers buyers step by step training & assistance in doing Due Diligence Services when they are thinking of making an offer, or are in process of investigating a business purchase. He helps to determine the actual net profit even when there is cash. Call 805-428-2063.
Related Articles, Events, Blog Posts, Discussions, Videos, Interviews

What Factors Are Considered In Valuing A Small Business? Advisors Weigh In
Valuing a small business is not guess work. It's not what some other businesses of the same type may have or may not have been sold for, it's not even what a business owner "feels" they want or deserve. It is a formula based on many factors. Peter Siegel, MBA from BizBen & others discuss this topic.
Purchase A Business With Limited Or No Cash - Financing Tips For Buyers
Purchasing a business with no money down can be difficult, but not impossible. Financing a business purchase or down payment can often be accomplished with these strategies from Peter Siegel, MBA (Business Purchase Financing Expert, ProBuy & ProSell Program Advisor with BizBen) at 925-785-3118.
What Should I Do If Other Buyers Are Trying To Buy The Same Business As Me?
Buying a small business is hard enough when there is no competition, so how might a buyer navigate the process when there is additional competition from other buyers? Potential small business buyers are offered a few key ways that a buyer can beat out other potential business buyers in this article.
Business Purchase Financing Expert Peter Siegel - Tips On Proving Cash Flow
What are the actual "provable" adjusted net earnings (cash flow) of a small to mid-sized business being purchased? Buyers need to look carefully at all financial info for the "real" adjusted net income/cash flow. Peter Siegel, MBA (BizBen ProBuy & ProSell Lead Facilitator) at 925-785-3118 explains.
Absentee Run Small Businesses - Is That Really A Possibility For Buyers?
Is buying a absentee run small business really a possibility? Peter Siegel (BizBen ProBuy Director) gets asked this question a lot in his consulting sessions with business buyers. Read more about what other Advisors and Intermediaries feel about this topic on this popular BizBen Discussion!
Is There Such A Thing As Paying Too Little When Buying A Small Business?
We all understand the idea of paying too much for a small business. But is there such a thing as not paying enough? That seems like an odd notion, but I'm familiar with situations in which a buyer acquired a small business for a figure substantially under what probably was market value.