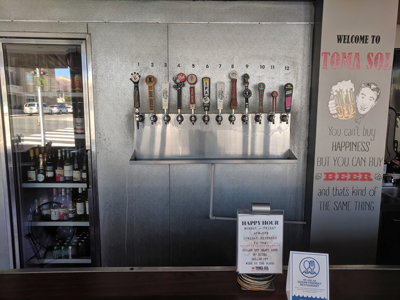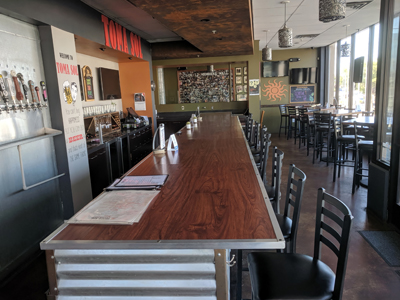 San Diego County Craft Beer Restaurant
Craft beer restaurant offering 12 craft beers on tap, with a well established wine program and light food fare. Staff is in place with POS system and with all systems in place for an easy owner manage opportunity with a transition into absentee owner situation very attainable. Seating for 50.

Price: $159,000. Adjusted Net: Call. Call Steve (Owner/Seller) at 619-270-6689 Cell.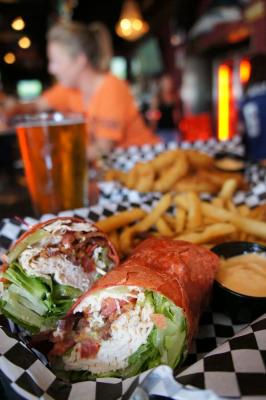 San Diego County Restaurant And Bar - High Annual Cash Flow
$873,411 annual Cash flow! Restaurant & Bar. Central San Diego. SBA Pre-Approved! This 'cash machine' enjoys freeway frontage and is nestled between new high rise office buildings and luxury apartments with an additional 443 apartment units under construction nearby. 47 ABC license included.

Price: $1,995,000. Adjusted Net: $877,411. Call Steve Zimmerman at 415-945-9701.


Northern Peninsula Area Indoor Children Play Center - 0-4 Years Old
Indoor Children Playcenter for Sale in the Northern Peninsula Area. Turnkey business with great staff employed. Great location in a family friendly commercial district with high density residential surrounding. Customers can access business via public transportation, major freeways and roadways.

Price: $100,000. Adjusted Net: Call / Email. Call Michael at 415-867-7869.


San Diego County Pavement Maintenance Distribution, Supply Company
San Diego Territory. Manufacture pavement sealer and distribute pavement maintenance products and equipment. Two sales and distribution centers located in San Diego and San Marcos, California. Both situated on leased sites. Serving the Southern California market.

Price: $575,000. Adjusted Net: Call. Call Matt Purdy at 800-341-7325 X146.


Lakewood, LA County Coin Laundry
Clean store with long term lease and good parking in a safe neighborhood. Buyers are required to submit their financial statement to receive the business address. Approximately 2400 sq. ft., the laundromat is in very good condition. Lease has 14 year left including an option.

Price: $625,000. Adjusted Net: $126,000. Call Jason Jung at 310-905-2821 Direct.

Long Beach, Los Angeles County Franchise Children Educational Service
Top Franchise Children's Education For Sale In Long Beach. Located in one of the most beautiful, sought after, high income demographic upscale neighborhoods in Southern California, with good school system, dense with elementary and middle school aged children. Extensive Training Offered.

Price: $277,000. Adjusted Net: $124,072. Call Susie Kang at 310-975-9492.


Novato, Marin County Convenience Store With Real Estate
It is a very rare panoramic locations in past movies were shot there used to be a gas station currently just the convenient store in operation loans may not be possible on the business but possible for real estate current sellers are willing to work after sale.that can be worked out after sale

Price: $1,400,000. Adjusted Net: $240,000. Call Malkeet Singh at 510-938-8503 Cell.


Alameda County Smog Auto Repair Shop
This is a smog and repair shop located in a busy part of a well populated city. Knowledgeable smog technicians with satisfied and repeat clientele. The smog shop has 1 X Bay- service area and lift for 1 car, enough space for one more. The business is operated by the owner who is a certified tech.

Price: $40,000. Adjusted Net: Call. Call Avinash V Parab at 408-504-0735.


Southern California Brewery - Well Established
Become the proud owner of a well established Brewery located in Southern California with nightly tasting taps in a great venue. The new owner may want to consider relocating within a few years as the lease will expire and take on a large increase. This is a very clean operation with tons of growth.

Price: $415,000. Adjusted Net: $78,592. Call Dan Alway at 949-533-3224.


South Orange County Mediterranean Restaurant, Beer Wine License
Mediterranean restaurant with a gross revenue of $320,000 for sale in highly desirable, affluent South Orange County city (residents' mean income over $165,000). Location is highly visible from a very busy main road with a traffic volume of almost 50,000. Close to the beach.

Price: $149,000. Adjusted Net: Call / Email. Call Owner/Seller at 949-388-3383.