Established and profitable Italian restaurant in one of Santa Cruz' best beach neighborhoods, with menu featuring award winning wood-fired pizza, calzones, soups, salads and pastas.
Great lease in place through end of 2021, plus 5 year option. All equipment and furniture in very good condition.
Strong social media presence with a great reputation and hundreds of real costumers following. Very well rated on major platforms (yelp, trip advisor, google etc..).
Well-trained key staff willing to stay. Turn key operation, with all recipes and eventual training included.
Facility details:
. Dining capacity for 95
. Full kitchen plus additional dry storage.
. Specialty oven
. Lease expires Jan 2021 plus 5-year extension.
. Separate restrooms for employees and guests
Sales history:
. Gross sales for last year were $1,150,000
. Adjusted net (including owner officer salary & extended benefits) $183K.
. Positive trending over the prior 6 years went from $900K in 2013 to $1.15M in 2018
Core employees willing to stay
Owner operator details:
.owner manages back office and administration
.owner semi-absentee during operating hours, mostly hosting and entertaining guests
Available for $399,500
The listing # 245116 Italian Restaurant - Santa Cruz below is currently OFF THE MARKET due to that it is either in escrow at this time or has recently been sold.
For more businesses for sale that are like this Italian Restaurant in Santa Cruz please see a sample of BizBen active listings below and links to all similar listings on BizBen.com.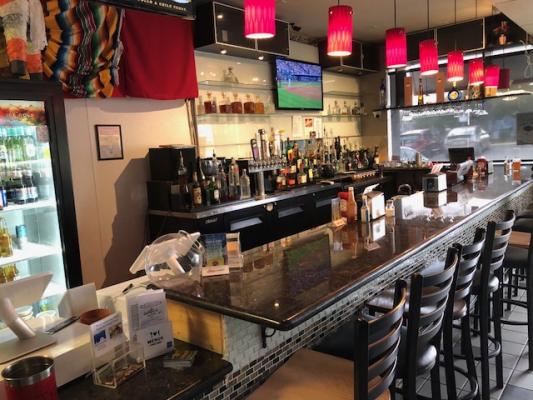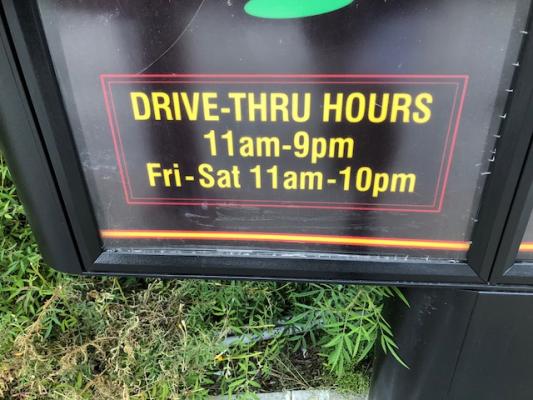 Available:
Restaurant, Bar - Drive Thru - Scotts Valley, Santa Cruz Area
Posting #: 244104
Status: Active
Refreshed: 12/29/2019
Contact: Nick Arabian
Phone: 650-722-0952
Phone: None Given
Price: $148,000
Adj Net: Call
Down: Call
Active Busy Restaurant/bar with drive thru, great visibility and location, established with plenty of parking and loyal customers, very reasonable rent, new lease of 5 years and 5 years option. Sales are solid, type 47 license hard liquor, NDA is required, motivated seller.


Available:
Coffee Shop - Santa Cruz County
Posting #: 259103
Status: Active
Refreshed: 1/16/2020
Contact: Angelo Aquino
Phone: 831-625-5581
Phone: None Given
Price: $187,000
Adj Net: $80,000
Down: Call
Attractive Coffeehouse with Wine Bar in Great Location. Beautifully renovated and in a busy shopping area, this coffeehouse has great visibility, foot traffic and plenty of free, convenient parking. The business has been established and in this location for over a decade.



Available:
Italian Restaurant - Watsonville, Santa Cruz County
Posting #: 247417
Status: Active
Refreshed: 1/3/2020
Contact: AJ Rana
Phone: 510-737-8500 Cell
Phone: None Given
Price: $399,000
Adj Net: $175000
Down: $250,000
Very lovely successful, highly popular and successful Italian restaurant with a full bar. Type 47 hard liquor license. The kitchen is fully equipped with many assets in perfect conditions. Seats 108. Monthly rent $4,200. Lease 3 years with 4 years option. Employees: 2 full time and 36 part-time.


Available:
Restaurants - Fun Cuisine, Popular - Santa Cruz
Posting #: 257887
Status: Active
Refreshed: 1/16/2020
Contact: Rex Walters CBB
Phone: 831-239-2080
Phone: None Given
Price: $1,366,000
Adj Net: $456,090
Down: TBD
Located in the highly desirable Santa Cruz area, these two innovative and popular restaurants feature highly creative and delicious fun cuisine. Highest quality fresh and organic ingredients are used, with great vegetarian options available. Casual and affordable. Open for lunch and dinner daily.


Available:
New Burger Franchise, Fast Casual Restaurant - Santa Cruz County
Posting #: 259551
Status: Active
Refreshed: 12/26/2019
Contact: Diane Ho
Phone: 669-454-1243 Cell
Phone: 925-201-1989 Office
Price: $269,000
Adj Net: Call
Down: Call
Rare opportunity to own a famous, well established, fast growing, and international gourmet burger franchise. This proven concept is in a stand alone building unit at a prime location with a large outdoor patio and with an exclusive parking lot.



Available:
Taphouse Restaurant - Santa Cruz
Posting #: 251909
Status: Active
Refreshed: 1/14/2020
Contact: Datta Khalsa
Phone: 831-462-4000
Phone: 831-818-0181
Price: $99,999
Adj Net: $124,025
Down: Call
Established and successful restaurant and taphouse for sale in Santa Cruz. Full kitchen with large-capacity hood/Ansul system and grease trap. Existing Type 41 ABC License for on-site Beer & Wine sales, and Entertainment Permit for amplified music. Indoor and Outdoor seating. Type 41 ABC License.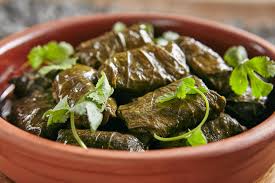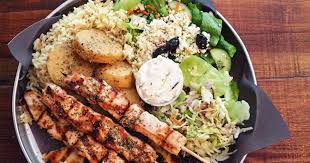 Available:
Mediterranean Restaurant - Award Winning - Santa Cruz
Posting #: 257497
Status: Active
Refreshed: 1/27/2020
Contact: Roger Barnes (Agent)
Phone: 831-704-2130
Phone: None Given
Price: $249,000
Adj Net: $115,154
Down: Call
An iconic Mediterranean restaurant in the booming West Side of Santa Cruz is being offered for sale. This award winning eatery has been a favorite of locals and tourists for more than 25 years with excellent visibility on the busiest thoroughfare in the city.



Available:
Cafe Restaurant - Santa Cruz, Central Coast
Posting #: 251713
Status: Active
Refreshed: 1/24/2020
Contact: Datta Khalsa
Phone: 831-462-4000
Phone: 831-818-0181
Price: $125,000
Adj Net: Call
Down: Call
Established award-winning cafe over 20 years at this location, popular with locals and tourists alike in area of high foot traffic and vehicle counts in the heart of downtown Santa Cruz. The delicious aroma of their distinctive cuisine draws passers-by in to an open environment of high ceilings.



Available:
Diner - With Type 41 ABC License - Santa Cruz County
Posting #: 254095
Status: Active
Refreshed: 1/1/2020
Contact: Datta Khalsa
Phone: 831-462-4000
Phone: 831-818-0181
Price: $149,900
Adj Net: $95,785
Down: Call
Profitable Award-Winning Burger Joint w/focus on Lunch/Dinner, on-tap Beer Selection+Soda Jerk Counter, w/Opportunity to add Breakfast! 50 seats including booths+bar. Full kitchen w/hood, grease trap, 2 walk-in coolers, and more. A full TI renovation and build-out was done 5 years ago.



Available:
Restaurant - Berkeley, Alameda County
Posting #: 260155
Status: Active
Refreshed: 1/23/2020
Contact: Guy Carson
Phone: 415-420-8048
Phone: None Given
Price: $96,500
Adj Net: Call / Email
Down: Call / Email
1,200 square foot restaurant for sale. Great corner location 2 blocks from UC campus. $7,700 per month lease with 4 years left on the original term plus two 5 year options. Price includes Type 1 hood, Type 41 liquor license, Fixtures, Furniture and Equipment. Ready for immediate move-in.


View All Businesses, Opportunities, And Franchises For Sale And Wanted In These Cities:
Berkeley
,
Santa Cruz
,
Scotts Valley
,
Watsonville
See All Related Business For Sale & Wanted Listings Recently Added:
See More Related Information - For Buying And Selling Businesses:
Helpful Resources To Assist In Selling And Buying California Businesses

Mike Brewer: Liquor License Broker, ABC Consulting Service
Liquor license brokerage and consulting services. We provide: Alcohol License Transfers Application Consulting & Processing, Liquor License Purchases & Sales, City Zoning Permits & Land Use Entitlements, Public Convenience or Necessity Findings and Letters. Phone Mike Brewer direct at 800-437-1100.
Harry Sidhu, CBB, Broker: SF Bay Area, Central Valley, SAC Region
Assisting both sellers and buyers of businesses - dealing mainly with Liquor Stores, Grocery Markets, Gas Stations, Smoke Shops, Restaurant Related, Retail Related, Service Related. Serving SF Bay Area, North Bay, Sacramento area. Call Harry Sidhu, CBB for assistance at 510-366-6130.
Cheryl Maloney, Business Brokerage Services: City Of San Francisco
I have over 20 years of small business experience, a law degree and well-versed in real estate regulations and best practices. I work tirelessly to create successful strategies & effective negotiations for those wishing to sell or buy a SF business. Call 415-309-2722 (Cell/Text).
Steve Zimmerman: Restaurant Broker Specialist, California
Steve founded Restaurant Realty in 1996. He has personally sold/leased over 900 restaurants, bars & clubs, & completed over 3000 valuations. The author of "Restaurant Dealmaker - An Insider's Trade Secrets For Buying a Restaurant, Bar or Club" available on Amazon. Reach Steve direct at 415-945-9701.
Timothy Cunha JD, Business Broker: SF Bay Area
SF Bay Area experienced attorney, & business broker. I & my EvergreenGold team offer owners sound advice & expertise to build business value & achieve profitable sales. Call today for a FREE business evaluation & SWOT analysis for your business. Call me direct at 650-600-3751, 650-866-5393 Text.
Michael Floorman, Business Brokerage, BTI, San Francisco Bay Area
Business Team, San Jose (Campbell) located in the Pruneyard Towers at Bascom and Hamilton. Established in 1981 Business Team with over 6600 sales to date has 1000 business listings to choose from, paid Google advertising. We offer highly trained and experienced professionals.
Related Articles, Events, Blog Posts, Discussions, Videos, Interviews

Don't Buy A Restaurant Without Checking The Competition - Key Buying Tips
Looking to buy a restaurant business? Check out these tips first to avoid getting blindsided when you buy any type of small or mid-sized California restaurant. Peter Siegel, MBA (BizBen's ProBuy & ProSell Programs & Restaurant Purchase Financing Expert) at 925-785-3118 covers this topic for buyers.
Buying A Restaurant Can Be Challenging: 3 Key Tips For Restaurant Buyers
People always need to eat; there should be plenty of business. Some restaurant buyers think there is prestige to owning a popular eating establishment. But it isn't an easy business purchase. Peter Siegel, MBA (BizBen Founder, ProBuy & ProSell Program Director at 925-785-3118) reviews this topic.
FREE Webinar: Buying Or Selling San Francisco Restaurants - Best Practices
This informative 40 minute interview/webinar about buying & selling restaurants in San Francisco with restaurant broker specialist Cheryl Maloney is a real eye opener for restaurant buyers and sellers. Cheryl gives great advice to both buyers and sellers from her years of experience in the industry.
Buying A Restaurant: 5 Myths Restaurant Buyers Should Know About
Jeff Back, Restaurant Broker & Consultant in the SF Bay area discusses myths about buying restaurant small businesses. It's not what you have been told. He includes 5 myths of the most frequently sited principles for success that are simply myths when examined over decades of his experience.