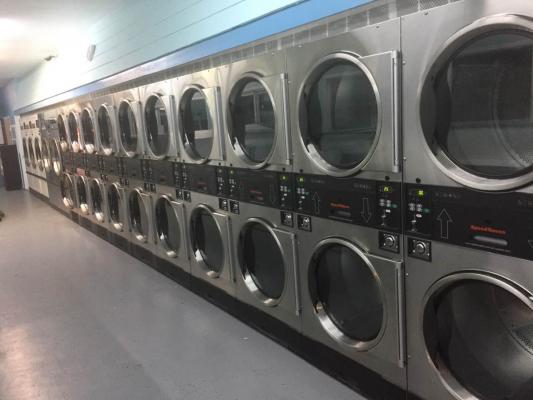 Well-established laundromat for over 40 years is in desirable/safe location with a lot of parking space. Open daily from 7-10. Rent is $ 3500 no NNN, store size is 2000 SQ. Freestanding building. More than 98% of the equipment's is 1-5 years old. Current owner invested more than 210k in new equipment's. 90 K of which was invested last year.
18 Top loads
5-30lb. front load washer
4-40lb. front washer
2- 60lb. front washer
1-80lb. front washer
13 -30lb.stack dryer
3-75lb. single dryer
2-80 lb. single dryer
This business was pre-approved by PWS loan department in 2/2017 for 250K purchase price with 35% for a qualified buyer. Create potential with some marking.
Real estate is available for sale at 600K. Motivated sellers.