Motivated seller and up to 50% seller financing with a well qualified buyer. This premier entertainment center offers fun for the entire family. A unique indoor venue within a 17,000 square foot facility, including a multi-level laser tag arena, indoor ropes course, laser maze, party-conference rooms and a state of the art gaming arcade.
The business also includes a full service restaurant with two bars serving beer and wine making this business an ideal venue for birthdays, team parties, corporate and group events.
Extensive build-out with millions of dollars invested. Ultra clean facilities, website and computerized systems make this an excellent turn-key opportunity. An experienced & seasoned staff creates an efficient operation and will compliment a smooth transition to a new owner.
Ample parking and great lease terms with additional long term options. Confidentiality is vital, so be prepared to demonstrate your financial capabilities and sign a NDA Agreement.
The listing # 243471 Family Entertainment Center - San Bernardino County Area below is currently OFF THE MARKET due to that it is either in escrow at this time or has recently been sold.
For more businesses for sale that are like this Family Entertainment Center in San Bernardino County Area please see a sample of BizBen active listings below and links to all similar listings on BizBen.com.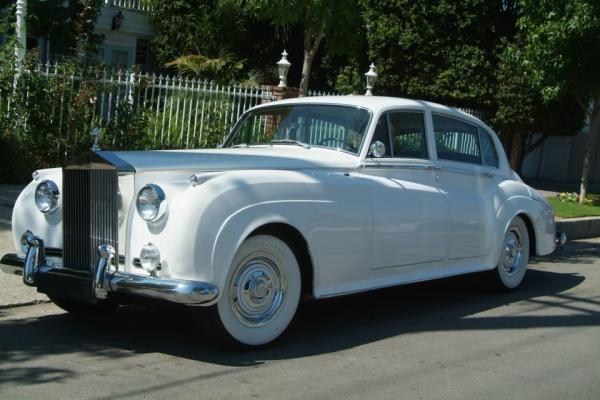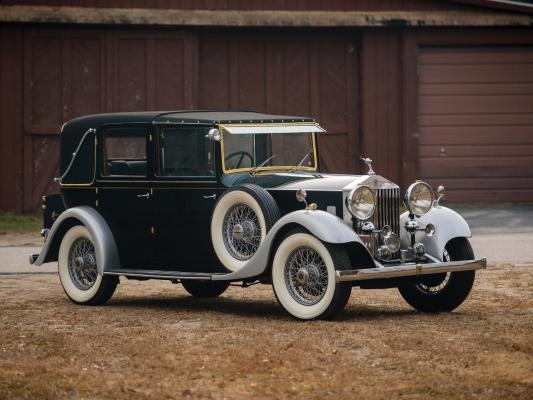 Available:
Event Company - Vintage Classic Cars, Home Based - Southern CA - Relocatable
Posting #: 248651
Status: Active
Refreshed: 2/12/2020
Contact: Dan (Owner/Seller)
Phone: 949-495-1622
Phone: None Given
Price: $345,000
Adj Net: Call / Email
Down: Call / Email
For sale by owner. Health forces sale (over $2.5 million invested). Home based. Week-end business. Impressive fleet of 3 classic autos used for special events, weddings, etc. Market leader in the industry. In business 16+ years. Family owned and operated since inception. Training provided for 3 mo's



Available:
Group Painting Classes - San Bernardino County
Posting #: 245855
Status: Active
Refreshed: 2/1/2020
Contact: Julie Fletcher
Phone: 949-245-6220
Phone: None Given
Price: $55,000
Adj Net: $60,000
Down: Call
Group painting classes have become increasingly popular offering a fun and exciting way to spend time with friends and family. Artists teach the classes. This is a BYOB & F studio designed to offer group and private lessons.


Available:
Inflatable Party Rental Games Company - Corona, Riverside County
Posting #: 256330
Status: Active
Refreshed: 2/17/2020
Contact: Siavosh Ardalan
Phone: 714-858-0507 Cell
Phone: None Given
Price: $75,000
Adj Net: $90,000
Down: Call
5 Star Yelp & Google reviews.Make $2000-$3000 per week. Your own hours,work from anywhere.Over $47,000 of Inflatables, Jump Houses,Wet & Dry Slides, Combo Jump Houses with slides,Snow cone,Cotton Candy & Popcorn Machine. Corporate & School events, Birthday parties etc.Also included are two trailers.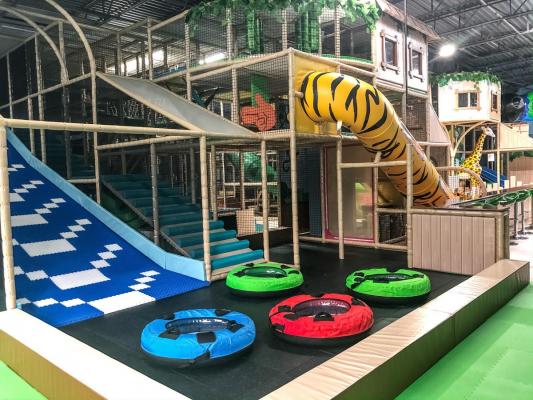 Available:
Childrens Indoor Playground - Corona, Riverside County
Posting #: 260071
Status: Active
Refreshed: 2/16/2020
Contact: Nour Mattar
Phone: 949-243-4988
Phone: None Given
Price: $199,000
Adj Net: Call
Down: $199,000
This business is a modern indoor playground where parents bring children for socialization, activity, and entertainment in a fun, safe open play environment. The business is turnkey with an establish loyal clientele base. Details in the description. There is plenty of untapped growth potential.



Available:
Preschool Infant Care Center - Corona, Inland Empire Area
Posting #: 253402
Status: In Escrow
Refreshed: 1/26/2020
Contact: Lalin De Soyza
Phone: 626-888-9272
Phone: None Given
Price: $375,000
Adj Net: Call
Down: Call
This turnkey preschool is an excellent opportunity for an absentee owner. The school is centrally located on a large lot with convenient access off two major freeways surrounded by residential neighborhoods and commercial businesses. Current licensed capacity of 100+ includes Infant/Toddlers, more.



Available:
Event Rental, Planning - Riverside
Posting #: 258788
Status: Active
Refreshed: 2/8/2020
Contact: Erik Records
Phone: 949-444-3863 Cell
Phone: None Given
Price: $85,000
Adj Net: Call
Down: Call
This is an asset sale. The owner is underfunded and is selling at a discount. This would be a great add-on service for caterers or wedding planners or other equipment rental companies. Also good for an energetic buyer who can take advantage of the numerous growth opportunities.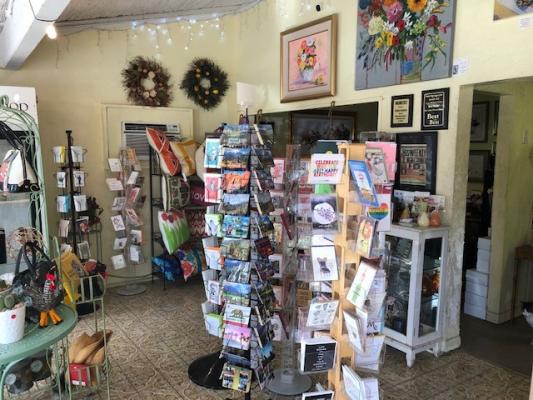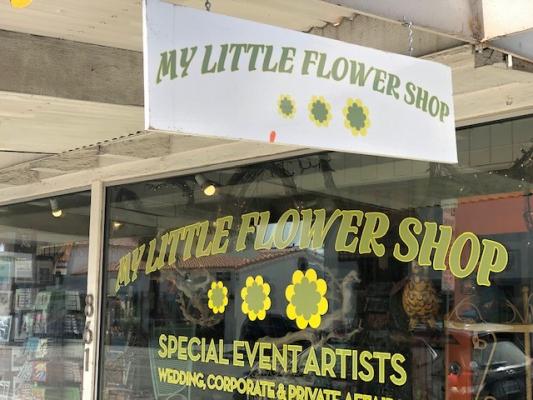 Available:
Flower And Event Design Studio - Greater Palm Springs Area
Posting #: 257379
Status: Active
Refreshed: 2/18/2020
Contact: Bob Hughes
Phone: 760-832-8175
Phone: 760-275-6914
Price: $275,000
Adj Net: $93,634
Down: Call
My Little Flower Shop is a premier full service flower and event design studio in Palm Springs. Their knowledgeable staff has over 50 years of combined experience in designing and planning and executing one of a kind, high profile social, corporate and charity special events.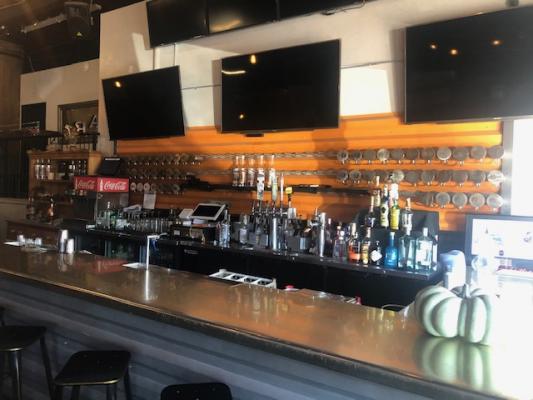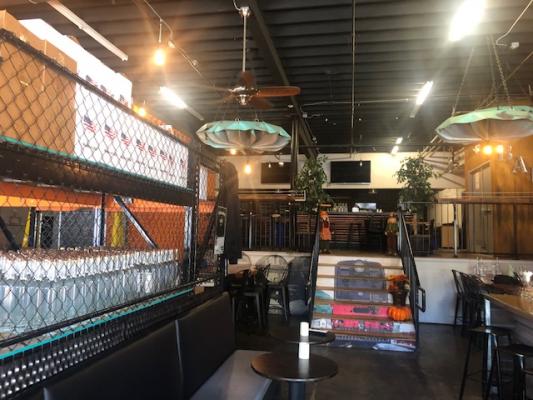 Available:
Event Hall And Bar, ABC 48 Liquor License - San Diego Central
Posting #: 259117
Status: Active
Refreshed: 2/13/2020
Contact: David S. Cutler
Phone: 619-218-3663
Phone: 619-469-3600
Price: $249,000
Adj Net: Call
Down: Call
In the heart of San Diego's No. 1 dining destination Little Italy. 4600 SF Event Banquet location and Bar with Live Music license with ABC 42 beer & wine license. Below market lease rate! Low rent and tremendous upside for new owners to promote more events, weddings, banquets.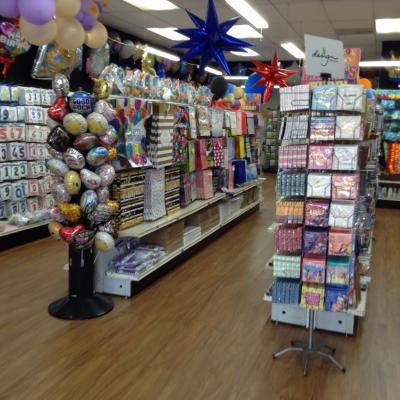 Available:
Party Supply And Balloon Store - Lake Forest, Orange County
Posting #: 259170
Status: Active
Refreshed: 2/4/2020
Contact: Joe Sales
Phone: 714-363-0440
Phone: 949-310-8341
Price: $69,000
Adj Net: Call
Down: Call
Brand new party supply store in the city of Lake Forest. An 8 hours daily operation. Easy to run. Great neighborhood with a great lease terms, with no competition , for sale for personal reason. Price includes the inventory and full training. $35,000 inventory at cost.Please call to get more info!



Available:
Child Care After School Program And Preschool - East Bay
Posting #: 258117
Status: Active
Refreshed: 2/7/2020
Contact: Bonnie Henry
Phone: 925-997-1944
Phone: None Given
Price: $470,000
Adj Net: Call
Down: Call
Great Location Leased School Age and Preschool Available Near Freeway On/Off Ramp in East Bay. Licensed for 45 children, including After School Care and Preschool Very motivated Sellers.


View All Businesses, Opportunities, And Franchises For Sale And Wanted In These Cities:
Corona
,
Lake Forest
,
Palm Springs
,
Riverside
,
San Diego
See All Related Business For Sale & Wanted Listings Recently Added:
See More Related Information - For Buying And Selling Businesses:
Helpful Resources To Assist In Selling And Buying California Businesses

Bob Hughes, Business Broker: Coachella Valley Area
Bob Hughes is a business broker & is President of Hughes Properties. Hughes has a wide variety of entrepreneurial experience with the personal ownership & sale of numerous businesses, and has sold over 200 small & mid-sized businesses in the Riverside County marketplace. Call Bob at 760-323-8311.
William Park, Business Broker - Southern California
Highest Volume Broker in California, Simply Check our HUNDREDS of Listings! Over 25 Associates, Speaking Dozen Languages, Helping Buyers and Sellers of Small Business since 1982, Centrally Located between Los Angeles and Orange Counties, while Riverside & San Bernardino Counties are Very Accessible.
Chris Seaman, Business Broker: Southern California
Founded in 1994, First Choice Business Brokers has accelerated to become one of the most successful Business Sales Organizations in the world. Our team of agents have gone through extensive training to become experts in the field of business brokerage. Call Chris at 858-578-4111 for more info.
Peter Siegel, MBA, BizBen Founder, ProBuy, ProSell Programs
Founder & President Of BizBen.com (since 1994). I am the Lead Facilitator for both the ProSell & ProBuy Programs. I consult daily with business buyers, business owner/sellers, and brokers and agents daily about buying and selling California small to mid-sized businesses. Call 925-785-3118.
Ryan Clark, Business Broker: Southern California
The Veld Group provides a refreshing approach to Business Brokerage, Mergers & Acquisitions and Business Consulting and Valuations. From Your Street to Wall Street, we cater to Main Street Businesses as well as more complex Strategic Firms and Start-Ups. Phone Ryan, Business Broker at 310-652-8353.
Rick Carlson, Business Broker - Southern California
You Will Never Feel Lost In The Shuffle. Many Brokers Simply Send Out An NDA And That's The End Of Communication. All Buyers Receive A Personal Meeting With An Ace Acquisition Specialist So They Can Recommend The Perfect Business For You. Phone Rick direct at 800-985-4939.
Related Articles, Events, Blog Posts, Discussions, Videos, Interviews

Buying A Restaurant Can Be Challenging: 3 Key Tips For Restaurant Buyers
People always need to eat; there should be plenty of business. Some restaurant buyers think there is prestige to owning a popular eating establishment. But it isn't an easy business purchase. Peter Siegel, MBA (BizBen Founder, ProBuy & ProSell Program Director at 925-785-3118) reviews this topic.
Don't Buy A Restaurant Without Checking The Competition - Key Buying Tips
Looking to buy a restaurant business? Check out these tips first to avoid getting blindsided when you buy any type of small or mid-sized California restaurant. Peter Siegel, MBA (BizBen's ProBuy & ProSell Programs & Restaurant Purchase Financing Expert) at 925-785-3118 covers this topic for buyers.
How To Value A Pre School: A Primer For All Pre School Sellers And Buyers
Pre schools that are regarded as leading schools in their area can go for premium prices so know what you have so a buyer's can't take advantage of your lack of knowledge. Peter Siegel, MBA (Pre School Purchase Financing Expert & BizBen ProBuy, ProSell Director at 925-785-3118) discusses this topic.
Mentoring In How To Buy A Business - Tips From Expert Willard Michlin, CPA
Willard Michlin, CPA a due diligence specialist shares his views on the mentoring process & about how buyers can "profit" from such a relationship when searching and buying a business. Mr. Michlin, CPA (800-864-0420) performs due-diligence services and and consulting services for business buyers.
Selling My Small Business: What Items Should I Have Ready To Be Successful?
When selling a small to mid-sized business, owners should have their paperwork and financial information ready to go! They should also have a short business plan of past history, current operations, and potential for the future. In this BizBen Discussion several advisors and intermediaries weigh in.
Is Crowd Funding A Viable Way To Raise Money To Purchase A Small Business?
We're hearing more and more about "crowd funding" through sites like gofundme and kickstarter as a possible way to raise the cash needed to buy a small business. This method of collecting funds has proven successful in other kinds of situations. Could this strategy work when buying a small business?