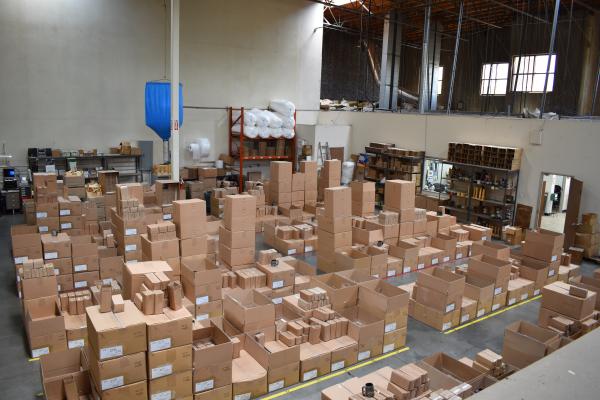 This decades old wholesale distribution company has it all: A U.S. exclusive for two great product lines; solid sales and profits with room for growth; and, an easy-to-manage, fully relocatable business model. This business imports two unique and highly-desirable product lines and has the exclusive U.S. distribution rights to both. Established more than three-decades ago, the business has grown from a small importer of handcrafted items sold at fairs and open air markets to a well-established distributor with more than 500 customers.
The Company's product is unique and cannot be duplicated with mass-production techniques, so competition is extremely limited, and its marketplace is highly-resistant to China and like-minded competitors. The Company leases approximately 8,360 sq. ft. of office and warehouse space in south San Diego County in a business park with close freeway access. Current monthly rent is $4,515. The current lease runs until July 31, 2020.
The lease can be renewed, or the Company can be relocated to another location, city or even state. The current owner bought the business 8-1/2 years ago (we sold it to him), has enjoyed it and profited from owning it, and is now ready to retire. Priced appropriately, this business deserves a look before the opportunity is no longer available.