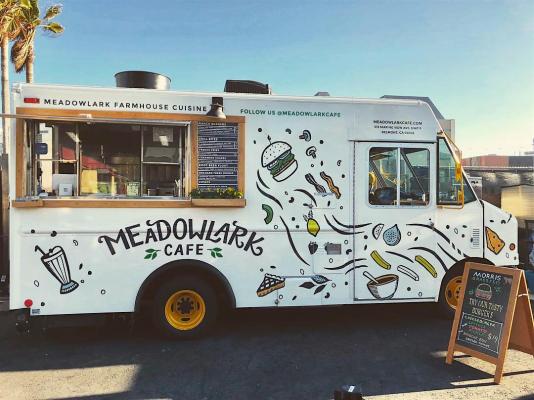 Price Reduction!! Unique and popular food concept food truck business with permanent Spark Social operating space and commercial kitchen. Great location off of Mission Bay N, loads of events and foot traffic, fire pits, close to ball park, and delicious food. great rent and terms that include permanent space and commercial on premise kitchen. This truck serves delicious food, equipment is brand new and the truck in great shape. You may move the truck at anytime for catering, private events, and to other sights. And you spot at Spark Social is secure.
Fully equipped with type one hood, all the permits and kinks have been dealt with and finished. Just step in and start making money! It is ringing great numbers and the numbers are still on the rise. Such a busy, great area. Night time fire pits are rentable and picnic areas, smors available, beautiful setting and unbeatable location.
The listing # 255122 Food Truck Commercial Kitchen - San Francisco below is currently OFF THE MARKET due to that it is either in escrow at this time or has recently been sold.
For more businesses for sale that are like this Food Truck Commercial Kitchen in San Francisco please see a sample of BizBen active listings below and links to all similar listings on BizBen.com.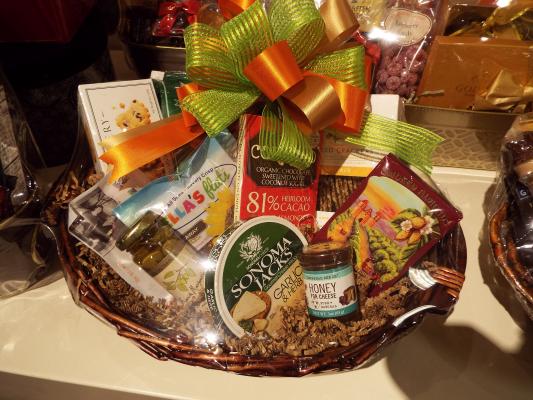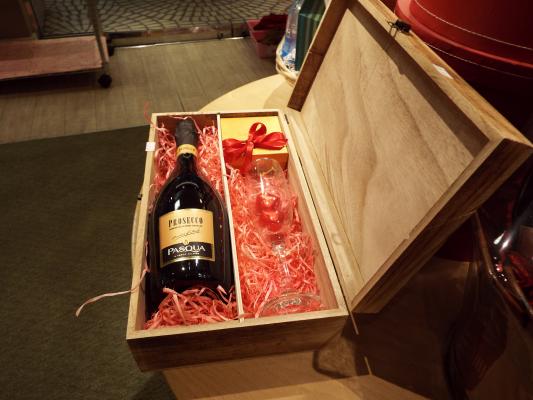 Available:
Gift Basket Service - Home Based - San Francisco - Relocatable
Posting #: 250872
Status: Active
Refreshed: 1/20/2020
Contact: Cheryl Maloney
Phone: 415-309-2722 Cell
Phone: None Given
Price: $285,000
Adj Net: $140,000
Down: $250,000
Well established and profitable gift basket business! Super vendor lists and super reputation and reviews. Business is relocatable and sends baskets all over the world. Corporate accounts and many repeat, long time customers. Great reputation. Can operate from any location. Extensive customer list.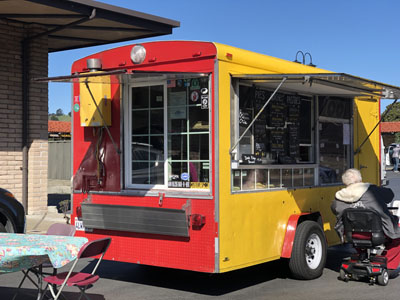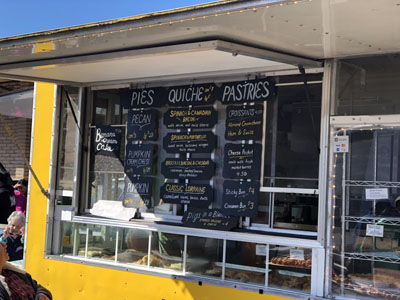 Available:
Mobile Bakery Trailer Catering Company - SF Bay Area - Relocatable
Posting #: 260756
Status: Active
Refreshed: 2/13/2020
Contact: Todd (Owner/Seller)
Phone: 408-770-6428 Cell
Phone: 408-770-6428 Text
Price: $165,000
Adj Net: $89,000+
Down: Call

Fully equipped licensed mobile bakery trailer catering to Farmers Markets in the SF bay area. All products baked onsite. Great books & records - all revenue and cash flow provable via tax returns and financials. For sale by owner. SBA loan pre-qualified for the right buyer. Growing annual revenues.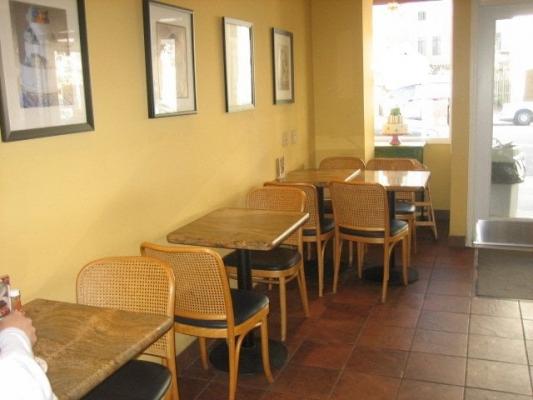 Available:
Bakery, Cafe, Catering Service - San Francisco
Posting #: 254718
Status: Active
Refreshed: 1/29/2020
Contact: Lucia Yoon
Phone: 415-407-0016 Cell
Phone: 510 480 9131
Price: $20,000
Adj Net: Call
Down: Call
Excellent location! Bakery, Deli, cafe, catering restaurant looking for a new owner. Size: 2,600 sq. ft. ADA bathroom, large size kitchen good for catering. Please sign NDA for showing. Rent is negotiable. 10 years long term lease available. Currently no equipment exists, Hood install available.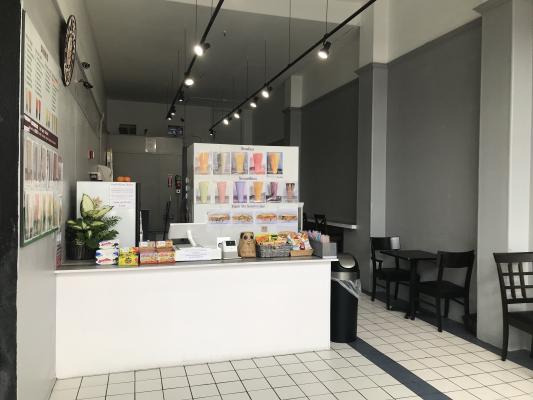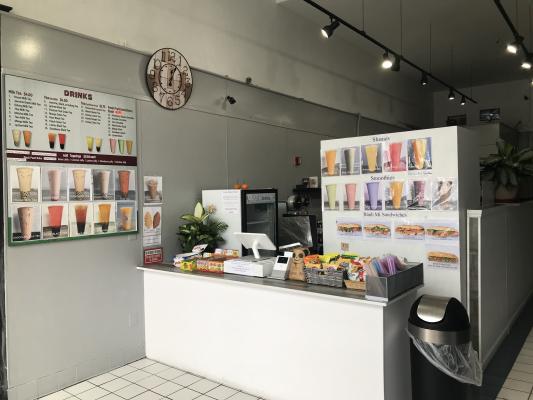 Available:
Boba Tea And Sandwich Shop - Near Schools, Parks - San Francisco
Posting #: 250912
Status: Active
Refreshed: 2/14/2020
Contact: Vivian (Agent)
Phone: 415-694-8056 Cell
Phone: 415-694-8056 Text
Price: $68,500
Adj Net: Call / Email
Down: Call / Email
It can convert into other food concepts of you choice. It's located in SF Richmond district Balboa ST and nearby parks, schools, shops, and restaurants. Equipment, fixtures, tables/chairs, inventories, and recipes are included to sale. Balboa ST/ Outer Richmond SF.



Available:
Catering Service - Established 25 Years - San Francisco
Posting #: 255444
Status: Active
Refreshed: 1/21/2020
Contact: Steve Zimmerman
Phone: 415-945-9701
Phone: None Given
Price: $350,000
Adj Net: $203,921
Down: Call
This well-established catering business has been in operation for 25 years, and has built a reputation as the go-to catering operation in San Francisco. They have a broad base of repeat clientele and high reviews on Google, Yelp. Gross Income: $1.1 Million. Net: $200,000. Monthly Rent: $2,480.



Available:
Boba Tea And Snack Shop - Fremont, Alameda County
Posting #: 256035
Status: Active
Refreshed: 2/11/2020
Contact: Eric (Owner/Seller)
Phone: 650-332-2553
Phone: 650-332-2552
Price: $86,000
Adj Net: Call / Email
Down: Call / Email
For sale by owner. Established Boba Tea and snack business since 2005. Selling Popcorn Chicken, pearl milk tea, smoothies etc. Easy to manage, low monthly rent (~$2500). Located in a shopping center in central Fremont. About 1000 sq ft. Full size kitchen, with deep fryer and stove.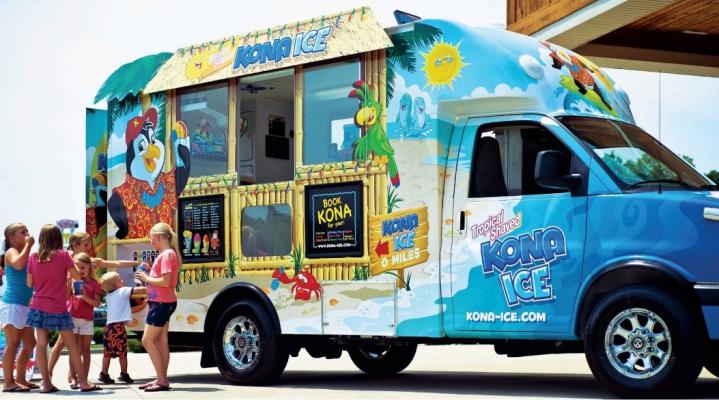 Available:
Shaved Ice Food Truck Franchise - Monterey Peninsula
Posting #: 247563
Status: Active
Refreshed: 1/27/2020
Contact: Michael Tilson
Phone: 831-625-5581
Phone: None Given
Price: $179,000
Adj Net: $100,000
Down: Call / Email
Now, this isn't just any shaved ice: this is the fluffiest, most delicious shaved ice this side of the islands. Kona Ice has completely re-branded an old favorite and has given it a new twist by bringing this sweet experience directly to the customer. This is a mobile food truck with healthy treats.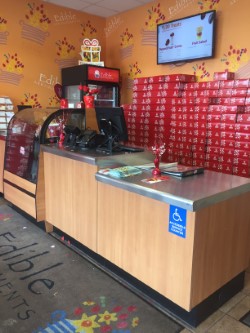 Available:
Edible Arrangements Franchise - Absentee Run - Alameda County
Posting #: 250534
Status: Active
Refreshed: 2/11/2020
Contact: Bob Jhala
Phone: 951-818-8907
Phone: None Given
Price: $120,000
Adj Net: $73,186
Down: Call
Own an Edible Arrangements - a franchised store built and operated by same owners since August 2014. Owners are absentee and have fully trained team of 3 full-time and 4 part-time employees. Store is 1,105 square feet space nicely situated in a shopping center anchored by Food Source and Fitness 19.



Available:
Indian Restaurant - San Francisco South Bay Area
Posting #: 253072
Status: Active
Refreshed: 2/11/2020
Contact: Diane Ho
Phone: 408-888-0498 Cell
Phone: 925-399-1891 Office
Price: $800,000
Adj Net: Call
Down: $400,000
Profitable restaurant with high volume sales in South Bay Area. Well established and very well known since 2011. Indian kitchen offers lunch buffet daily and catering for large parties and events. 2,000 + sq. ft. Seating capacity of about 75. Monthly Rent: $9,800 includes NNN. 4 year lease + option.



Available:
Edible Arrangements Franchise - Alameda County
Posting #: 257432
Status: Active
Refreshed: 2/3/2020
Contact: Carter Asefi
Phone: 925-391-2724
Phone: None Given
Price: $225,000
Adj Net: $100,395
Down: Call
Edible Arrangements was founded in East Haven, Connecticut in 1999. Franchising since 2001, the brand now has over 1,100 stores in the US, and over 70 internationally. Edible Arrangements is ranked #53 on Entrepreneur magazines Franchise 500, Fastest Growing Franchises and America's Top Global.


View All Businesses, Opportunities, And Franchises For Sale And Wanted In These Cities:
Fremont
,
San Francisco
See All Related Business For Sale & Wanted Listings Recently Added:
See More Related Information - For Buying And Selling Businesses:
Helpful Resources To Assist In Selling And Buying California Businesses

Steve Zimmerman: Restaurant Broker Specialist, California
Steve founded Restaurant Realty in 1996. He has personally sold/leased over 900 restaurants, bars & clubs, & completed over 3000 valuations. The author of "Restaurant Dealmaker - An Insider's Trade Secrets For Buying a Restaurant, Bar or Club" available on Amazon. Reach Steve direct at 415-945-9701.
Peter Siegel, MBA, BizBen Founder, ProBuy, ProSell Programs
Founder & President Of BizBen.com (since 1994) & BizBenNetwork.com. I am the Lead Facilitator for the ProSell & ProBuy Programs on both websites. I consult daily with buyers, sellers, and intermediaries daily about buying and selling businesses. Call 925-785-3118.
Michael Floorman, Business Brokerage, BTI, San Francisco Bay Area
Business Team, San Jose (Campbell) located in the Pruneyard Towers at Bascom and Hamilton. Established in 1981 Business Team with over 6600 sales to date has 1000 business listings to choose from, paid Google advertising. We offer highly trained and experienced professionals.
Cheryl Maloney, Business Brokerage Services: City Of San Francisco
I have over 20 years of small business experience, a law degree and well-versed in real estate regulations and best practices. I work tirelessly to create successful strategies & effective negotiations for those wishing to sell or buy a SF business. Call 415-309-2722 (Cell/Text).
Manjit Singh, Business Broker - SF Bay Area, Central Valley
Assistance in the SF Bay Area & Valley. Contact me about buying or selling a restaurant, liquor store, gas stations, markets, and c-store businesses. If you are looking to buy or sell a SF Bay Area, Central Valley liquor store, market, c-store, restaurant, etc phone me direct at 510-417-9429 Cell.
AJ Rana - Business Broker, San Francisco Bay Area
Professionals who understand the importance of world class business brokerage service and the value it can create. Specializing in assisting sellers and buyers with retail stores, restaurants, hospitality & lodging, manufacturing operations, distribution companies, e-commerce and service businesses.
Related Articles, Events, Blog Posts, Discussions, Videos, Interviews

Buying A Restaurant Can Be Challenging: 3 Key Tips For Restaurant Buyers
People always need to eat; there should be plenty of business. Some restaurant buyers think there is prestige to owning a popular eating establishment. But it isn't an easy business purchase. Peter Siegel, MBA (BizBen Founder, ProBuy & ProSell Program Director at 925-785-3118) reviews this topic.
Don't Buy A Restaurant Without Checking The Competition - Key Buying Tips
Looking to buy a restaurant business? Check out these tips first to avoid getting blindsided when you buy any type of small or mid-sized California restaurant. Peter Siegel, MBA (BizBen's ProBuy & ProSell Programs & Restaurant Purchase Financing Expert) at 925-785-3118 covers this topic for buyers.
Buying A Restaurant: 5 Myths Restaurant Buyers Should Know About
Jeff Back, Restaurant Broker & Consultant in the SF Bay area discusses myths about buying restaurant small businesses. It's not what you have been told. He includes 5 myths of the most frequently sited principles for success that are simply myths when examined over decades of his experience.
FREE Webinar: Buying Or Selling San Francisco Restaurants - Best Practices
This informative 40 minute interview/webinar about buying & selling restaurants in San Francisco with restaurant broker specialist Cheryl Maloney is a real eye opener for restaurant buyers and sellers. Cheryl gives great advice to both buyers and sellers from her years of experience in the industry.
FREE Workshop: How To Value And Sell Your San Francisco Restaurant Or Bar
This live workshop by Cheryl Maloney (San Francisco Business Broker Specialist) is designed for San Francisco restaurant owners who are thinking of selling and would like to know how much their restaurant or bar is worth and how to get it sold successfully. RSVP by phoning Cheryl at 415-309-2722.