Santa Barbara pizzeria has been established for 15 years in a high traffic corner location.
Excellent corner location with parking and great visibility!
Rent-free patio. Beer and wine license included.
Restaurant is always packed during lunch hour with customers leaving due to the wait. Expedite services for greater profits.
Gross Income (2017) | Call for Information
Lease | $4,000 Gross; $3.33/sq. ft. No NNN!
Square Footage | $1,200 sq. ft. plus patio
Patio | Seats 14-16 people
Parking | 5 spaces in back; street parking
The listing # 252766 Pizzeria, Commissary Kitchen - Santa Barbara County below is currently OFF THE MARKET due to that it is either in escrow at this time or has recently been sold.
For more businesses for sale that are like this Pizzeria, Commissary Kitchen in Santa Barbara County please see a sample of BizBen active listings below and links to all similar listings on BizBen.com.

Available:
Patxis Pizza Franchise Restaurant - Santa Barbara County
Posting #: 259520
Status: Active
Refreshed: 12/27/2019
Contact: Jerome Thissen
Phone: 949-428-0480
Phone: None Given
Price: $350,000
Adj Net: Call
Down: Call
Patxi's Restaurants are casual restaurants offering freshly prepared, high-quality Chicago style deep dish pizzas, thin crust pizzas, salads, piadina-style flatbreads and a variety of other related food products. There are 17 locations in the chain and several of these in California are available.


Available:
Pizzeria Restaurant - Santa Barbara
Posting #: 252729
Status: Active
Refreshed: 12/31/2019
Contact: Matt Olufs
Phone: 805-222-0292
Phone: None Given
Price: $65,000
Adj Net: Call
Down: $10,000
Popular pizzeria & delivery service specializing in organic, local ingredients with gluten free and vegan options. Turn-key location that includes all equipment essential to running a busy pizza shop plus Type 41 Beer & Wine License.



Available:
Pizzeria, Commissary Kitchen - Newly Remodeled - Santa Barbara Area
Posting #: 252767
Status: Active
Refreshed: 1/7/2020
Contact: Sharon Hills
Phone: 805-899-2919 Cell
Phone: None Given
Price: $99,900
Adj Net: Call
Down: Call
Reduced to $99,000! Pristine restaurant space is perfect for any concept. Large patio! All new equipment except original pizza oven. Install a different oven or stove for other food concepts. Lowest restaurant rent we know of!



Available:
Gourmet Pizza Restaurant - Oxnard, Ventura County
Posting #: 241015
Status: Active
Refreshed: 1/18/2020
Contact: Michael Ballas
Phone: 805-341-3361
Phone: None Given
Price: $59,000
Adj Net: $42,711
Down: Call
Independent Gourmet Pizza Restaurant since 2007. Profitable. Includes all recipes. Restaurant serving delicious gourmet pizza, salads, sandwiches, calzones, chicken wings, breadsticks, desserts and non-alcoholic beverages. Dine-In, Outside Seating, Take-Out, Delivery, and Catering. Seller will train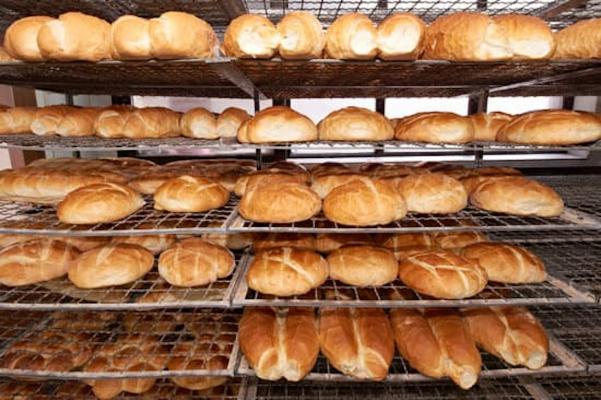 Available:
Commercial Bakery - Wholesaler - Central Coast Monterey Bay
Posting #: 256402
Status: Active
Refreshed: 1/23/2020
Contact: Rex Walters CBB
Phone: 831-239-2080
Phone: None Given
Price: $850,000+
Adj Net: $336,000
Down: TBD
Excellent turn key commercial bakery. Very well established with great accounts and reputation. Monterey bay area. Seasoned employees & managers eager to stay. Current owner happy to stay involved tbd to ensure a smooth transition. Owner also owns the building, so negotiating a new lease will work.



Available:
Pizza And Pasta Restaurant - Ventura County
Posting #: 215135
Status: Active
Refreshed: 1/14/2020
Contact: Tom Faigh
Phone: 805-404-0300
Phone: None Given
Price: $85,000
Adj Net: Call/Email
Down: Call/Email
Pizza, Pasta, Hot Cold Subs, Salads. Delivery, dine in, take out. Turn key. Great lease terms. All FF&E included. Located on main street near busy traffic light intersection. Freeway close. Walk-in cooler. Good Signage. Excellent opportunity with thriving customer base for great pizza restaurant.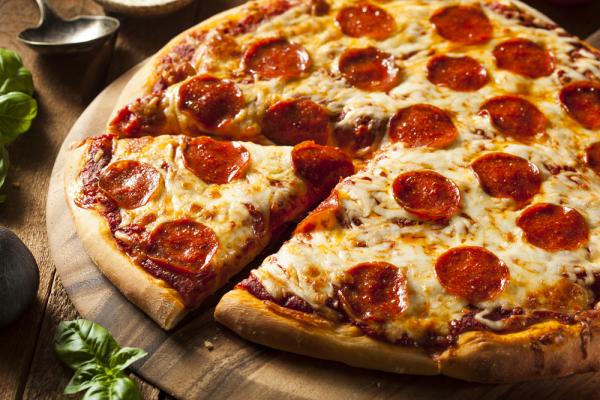 Available:
Pizzeria - Thousand Oaks, Ventura County
Posting #: 256178
Status: Active
Refreshed: 12/25/2019
Contact: Joe Khoury
Phone: 310-400-3770
Phone: None Given
Price: $59,500
Adj Net: Call
Down: Call
Established over 20 years ago, this restaurant is a local favorite for families and groups. This 1,200 sq. ft. restaurant is well maintained by the same owner. This gem has lots of potential in this neighborhood center with major National tenants. Rent $5,000/month with options to renew.



Available:
Pizzeria - Ventura County
Posting #: 256676
Status: Active
Refreshed: 1/8/2020
Contact: Steve Zimmerman
Phone: 415-945-9701
Phone: None Given
Price: $120,000
Adj Net: Call
Down: Call
This well-known family-run pizza restaurant in Simi Valley, established in 2013 has been serving authentic Italian food with high-quality fresh local ingredients with consistently good food under local ownership. It is located at a busy cross street adjacent to a community college.



Available:
Pizza Restaurant - Asset Sale - Ventura
Posting #: 258267
Status: Active
Refreshed: 12/17/2019
Contact: Peter Shaw
Phone: 714-342-9560
Phone: None Given
Price: $64,000
Adj Net: Call
Down: Call
Asset sale upscale pizza restaurant with B & W license. Owner has another business require full attention. Store size 1,643 sq. ft. Rent $5,340/month + $1,145 nnn. Lease term 5+5+5.Currently is a franchise business can convert to another concept or keep the same concept with 6% royalty per month.



Available:
Round Table Pizza Franchise - 2 Units - San Luis Obispo
Posting #: 254037
Status: Active
Refreshed: 1/22/2020
Contact: Carter Asefi
Phone: 925-391-2724
Phone: None Given
Price: $336,000
Adj Net: $113,855
Down: Call
Round Table Pizza is the fifth largest pizza chain in the US with over 500 restaurants in nine western states and abroad. Headquartered in Concord, CA, 80% of Round Table restaurants are franchised. Restaurant management experience, good credit and $500K net worth and $200K liquid required.


View All Businesses, Opportunities, And Franchises For Sale And Wanted In These Cities:
Oxnard
,
San Luis Obispo
,
Santa Barbara
,
Thousand Oaks
,
Ventura
See All Related Business For Sale & Wanted Listings Recently Added:
See More Related Information - For Buying And Selling Businesses:
Helpful Resources To Assist In Selling And Buying California Businesses

Mike Brewer: Liquor License Broker, ABC Consulting Service
Liquor license brokerage and consulting services. We provide: Alcohol License Transfers Application Consulting & Processing, Liquor License Purchases & Sales, City Zoning Permits & Land Use Entitlements, Public Convenience or Necessity Findings and Letters. Phone Mike Brewer direct at 800-437-1100.
Steve Zimmerman: Restaurant Broker Specialist, California
Steve founded Restaurant Realty in 1996. He has personally sold/leased over 900 restaurants, bars & clubs, & completed over 3000 valuations. The author of "Restaurant Dealmaker - An Insider's Trade Secrets For Buying a Restaurant, Bar or Club" available on Amazon. Reach Steve direct at 415-945-9701.
Michael Floorman, Business Brokerage, BTI, San Francisco Bay Area
Business Team, San Jose (Campbell) located in the Pruneyard Towers at Bascom and Hamilton. Established in 1981 Business Team with over 6600 sales to date has 1000 business listings to choose from, paid Google advertising. We offer highly trained and experienced professionals.
Peter Siegel, MBA, BizBen Founder, ProBuy, ProSell Programs
Founder & President Of BizBen.com (since 1994) & BizBenNetwork.com. I am the Lead Facilitator for the ProSell & ProBuy Programs on both websites. I consult daily with buyers, sellers, and intermediaries daily about buying and selling businesses. Call 925-785-3118.
Diane Boudreau-Tschetter: Escrow & Bulk Sale Services - CA
California Business Escrow, Inc. is a full service independent escrow company serving all of California and has expertise in a wide range of escrows. Our team prides itself on providing an exceptional escrow experience. For more info phone Diane Boudreau-Tschetter at 888-383-3331 or 209-838-1100.
Willard Michlin, CPA, Certified Fraud Examiner, Due Diligence
Willard Michlin, CPA #106752, offers buyers step by step training & assistance in doing Due Diligence Services when they are thinking of making an offer, or are in process of investigating a business purchase. He helps to determine the actual net profit even when there is cash. Call 805-428-2063.
Related Articles, Events, Blog Posts, Discussions, Videos, Interviews

Don't Buy A Restaurant Without Checking The Competition - Key Buying Tips
Looking to buy a restaurant business? Check out these tips first to avoid getting blindsided when you buy any type of small or mid-sized California restaurant. Peter Siegel, MBA (BizBen's ProBuy & ProSell Programs & Restaurant Purchase Financing Expert) at 925-785-3118 covers this topic for buyers.
Buying A Restaurant Can Be Challenging: 3 Key Tips For Restaurant Buyers
People always need to eat; there should be plenty of business. Some restaurant buyers think there is prestige to owning a popular eating establishment. But it isn't an easy business purchase. Peter Siegel, MBA (BizBen Founder, ProBuy & ProSell Program Director at 925-785-3118) reviews this topic.
Selling My Small Business: What Items Should I Have Ready To Be Successful?
When selling a small to mid-sized business, owners should have their paperwork and financial information ready to go! They should also have a short business plan of past history, current operations, and potential for the future. In this BizBen Discussion several advisors and intermediaries weigh in.
What Factors Are Considered In Valuing A Small Business? Advisors Weigh In
Valuing a small business is not guess work. It's not what some other businesses of the same type may have or may not have been sold for, it's not even what a business owner "feels" they want or deserve. It is a formula based on many factors. Peter Siegel, MBA from BizBen & others discuss this topic.