My client is a (S Corp) staffing company located in Santa Maria, California and is operated by its owner since its founding in 1988. The company places professionals in the agribusiness, energy, educational and other commercial segments in the Santa Barbara County area as well as San Luis Obispo. The company places professionals in IT, Human Resources, Accounting and Cashiering primarily as well as placing healthcare personnel. The client base is very stable with many customers having being serviced since the founding of the company in 1988.
This is a very profitable company whose owner will remain with the firm to train the new owner and continue to operate the company for one year if requested by new ownership.
This firm has consistently been rated in the top ten female owned businesses in both Ventura and Santa Barbara counties.
The listing # 235661 Professional Staffing Company - Santa Maria Area below is currently OFF THE MARKET due to that it is either in escrow at this time or has recently been sold.
For more businesses for sale that are like this Professional Staffing Company in Santa Maria Area please see a sample of BizBen active listings below and links to all similar listings on BizBen.com.

Wanted:
Security Guard Service - California
Posting #: 217305
Status: Active
Refreshed: 12/6/2019
Contact: William (Business Buyer)
Phone: 661-803-0574 Cell
Phone: 661-803-0574 Text
I am looking to buy an executive security business or security guard service anywhere in California. Have experience in the industry and have financing lined up. Looking to buy this type of business immediately. Will be willing to partner up with firms as well.


Available:
Home Health Agency - Van Nuys, Los Angeles County
Posting #: 257323
Status: Active
Refreshed: 11/22/2019
Contact: Ralph Santos
Phone: 818-731-7173 Cell
Phone: 888-736-2911
Price: $255,000
Adj Net: Call
Down: $255,000
We have an excellent opportunity to purchase and own an ACHC Accredited Home Health Agency in the city of Van Nuys (Los Angeles County) that is located within 1.5 miles of three major area hospitals. The agency was established in 2017 with the agency up for its next ACHC survey in August 2022.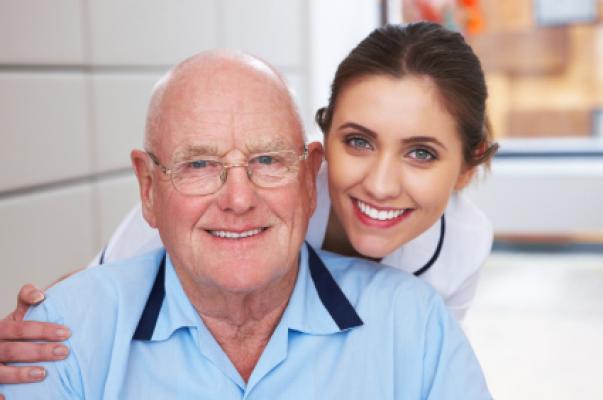 Available:
In Home Senior Care Medical Staffing - Santa Clarita, LA County
Posting #: 258111
Status: Active
Refreshed: 11/30/2019
Contact: Michelle, Mark
Phone: 866-678-9484
Phone: None Given
Price: $325,000
Adj Net: $148,500
Down: Call
This location is a territory spin-off with almost $1,000,000 worth of sales going with it! The territory is too much to manage for the seller and he's willing to give up the clients/sales to help him focus more on his other location. You will need to establish an office and some internal staff.



Available:
Non Medical Senior Care Service - Palm Springs, Riverside County
Posting #: 233599
Status: Active
Refreshed: 12/8/2019
Contact: John Sullivan
Phone: 760-898-6807
Phone: None Given
Price: $600,000
Adj Net: Call
Down: Call
In escrow. Business established in 2010. This is a referral agency and requires no state license to operate successfully. No medical experience needed for new owner. This is Not a franchise however the professional operations manual is designed to detail each procedure and process.



Available:
Express Employment Professionals Franchise - Los Angeles
Posting #: 188412
Status: Active
Refreshed: 11/24/2019
Contact: Charles Graziani
Phone: 310-882-2200 x131
Phone: 888-602-4939 Fax
Price: $35,000
Adj Net: Call/Email
Down: Call/Email
Exceptional BEVERLY HILLS AND DOWNTOWN LOS ANGELES locations are now being offered to a new franchisee. These are excellent marketing areas with great potential for a hard working owner! The employment industry provide workers with jobs, training, and often a bridge to permanent employment.



Available:
Commercial Staffing Agency - California
Posting #: 249552
Status: Active
Refreshed: 11/29/2019
Contact: Nick Lanza
Phone: 714-255-8862
Phone: None Given
Price: Call
Adj Net: Call
Down: Call
The Company specializes in placing office, administrative, accounting and labor personnel for commercial businesses of all sizes as well as public and federal government agencies.



Available:
Senior Care Placement Service - San Diego Diego
Posting #: 235478
Status: Active
Refreshed: 11/1/2019
Contact: Mark Tzalka - TSI
Phone: 818-262-3725
Phone: 818-758-9090
Price: $55,000
Adj Net: Call
Down: Call
This opportunity is a senior placement franchise developed by one of the founders of the industry. It is a high profitable, low overhead opportunity in the senior care market without the worry of hiring do you have the desire to work with families without charging them.



Available:
Recruiting Company - San Francisco County
Posting #: 254509
Status: Active
Refreshed: 11/19/2019
Contact: Francisco S.
Phone: 415-227-4411 X301
Phone: 415-930-4150
Price: $1,290,000
Adj Net: Call
Down: $1,290,000
Growing Staffing Business Established San Francisco Recruiting Company. Thirty-seven year old recruiting company specializing in the recruitment, screening, and placement of highly skilled technical, professional, and management personnel, both permanent and temporary.



Available:
Nursing Registry Hospital Staffing Service - Los Angeles
Posting #: 251654
Status: Active
Refreshed: 11/22/2019
Contact: Ralph Santos
Phone: 818-731-7173 Cell
Phone: 888-736-2911
Price: $1,350,000
Adj Net: Call
Down: Call
We have a nursing registry non-franchise business opportunity that commenced its business in 2001 with a past solid year to year performance. This business has had only one owner since its inception and it is one of the largest registries in the California market.



Available:
Virtual Online Staffing Recruiting Service - Los Angeles County
Posting #: 257428
Status: Active
Refreshed: 11/26/2019
Contact: Rick Carlson
Phone: 833-776-6682 X832
Phone: None Given
Price: $285,000
Adj Net: $124,481
Down: Call
Nationwide staffing platform that is as much a software/applicant tracking system (ATS) intellectual property play as much as a purchase of the ongoing business concern. All code to be delivered to the Buyer at closing. The Company's focused team of experts are equipped with a wide range industries.


View All Businesses, Opportunities, And Franchises For Sale And Wanted In These Cities:
Los Angeles
,
Palm Springs
,
Santa Clarita
,
Van Nuys
See All Related Business For Sale & Wanted Listings Recently Added:
See More Related Information - For Buying And Selling Businesses:
Helpful Resources To Assist In Selling And Buying California Businesses

Peter Siegel, MBA, BizBen Founder, ProBuy, ProSell Programs
Founder & President Of BizBen.com (since 1994) & BizBenNetwork.com. I am the Lead Facilitator for the ProSell & ProBuy Programs on both websites. I consult daily with buyers, sellers, and intermediaries daily about buying and selling businesses. Call 925-785-3118.
Diane Boudreau-Tschetter: Escrow & Bulk Sale Services - CA
California Business Escrow, Inc. is a full service independent escrow company serving all of California and has expertise in a wide range of escrows. Our team prides itself on providing an exceptional escrow experience. For more info phone Diane Boudreau-Tschetter at 888-383-3331 or 209-838-1100.
Willard Michlin, CPA, Certified Fraud Examiner, Due Diligence
Willard Michlin, CPA #106752, offers buyers step by step training & assistance in doing Due Diligence Services when they are thinking of making an offer, or are in process of investigating a business purchase. He helps to determine the actual net profit even when there is cash. Call 805-428-2063.
Related Articles, Events, Blog Posts, Discussions, Videos, Interviews

How Many Listings Is Too Many For One Broker To Handle? Is It 5? 10? 20?
Peter Siegel, MBA in this Vlog/Podcast discusses how many listings is too many for one business broker to handle at one time. Is it 5 is it 20? I recently had a coaching call with one of my BizBen broker clients who asked that question this week. There are many factors that go into the answer.
Thinking About Selling A Small Business? Know These 8 Factors That Matter
The likelihood of selling a business is often determined by external factors in the marketplace. Here are eight influences on how easy, or difficult it might be when selling a small California business. Peter Siegel at 925-785-3118 (BizBen ProSell Program) explains these factors for owner/sellers.
Financing Advice: Showing Add Backs To Get Business Acquisition Financing
When seeking business acquisition financing, it helps to review a seller's addbacks as a source of funding to service the debt service. But explain them correctly. Peter Siegel, MBA business acquisition financing expert and advisor at 925-785-3118 covers this topic on financing a business purchase.
Absentee Run Small Businesses - Is That Really A Possibility For Buyers?
Is buying a absentee run small business really a possibility? Peter Siegel (BizBen ProBuy Director) gets asked this question a lot in his consulting sessions with business buyers. Read more about what other Advisors and Intermediaries feel about this topic on this popular BizBen Discussion!
Tips For Faster SBA Loan Approvals For California Small Business Purchases
In this article on BizBen, business purchase financing advisor and SBA loan broker, consultant Peter Siegel (Business Purchase Financing Expert/Advisor & the ProBuy Program Director at BizBen) at 925-785-3118 shares his views of getting SBA loan financing faster for business purchase financing.
What Factors Are Considered In Valuing A Small Business? Advisors Weigh In
Valuing a small business is not guess work. It's not what some other businesses of the same type may have or may not have been sold for, it's not even what a business owner "feels" they want or deserve. It is a formula based on many factors. Peter Siegel, MBA from BizBen & others discuss this topic.