Fantastic opportunity in a very busy area close to Lake Elsinore. Restaurant is on a very busy road with thousands of cars passing by daily. The neighborhood and location is A+ for any business.
Store is brand new and was just built-out Menu offerings are Pho and traditional Vietnamese cuisine along with amazing gelato, cold and hot drinks. The food is absolutely amazing. Desserts, very unique. Customers love the food and the store. Great following.
1650sq ft with great floor plan and fresh buildout. Rent is extremely low at $3200 for this area with a great long lease. Unlimited marketing potential as current owner does no marketing. Great opportunity to grow this business even more with catering sales. Currently employee run with strong sales and quick growth. Low labor cost. Low cost of goods and Easy operation.
Established almost 1 year
Absentee run
Nicely sized store
Pro forma Analysis
Sales: $420,000
Rent @9% $3,200 (cheap rent)
Labor @ 30% $126,000
COG @ 25% $105,000
Misc. @ 10% $42,000 ____________________
Net: Over $9,000 MONTHLY INCOME or over $100,000 p/yr
The listing # 235946 Asian Restaurant - Newly Built-Out A Location - Temecula, Riverside County below is currently OFF THE MARKET due to that it is either in escrow at this time or has recently been sold.
For more businesses for sale that are like this Asian Restaurant - Newly Built-Out A Location in Temecula, Riverside County please see a sample of BizBen active listings below and links to all similar listings on BizBen.com.

Available:
Restaurant - 5 Day - Riverside
Posting #: 239338
Status: Active
Refreshed: 3/10/2020
Contact: Ki (Chris) Kim
Phone: 949-767-7165
Phone: None Given
Price: $87,000
Adj Net: $78,000
Down: $87,000
Cheap Rent, lots of potential. Current sales around $20K/month. 25% COGS, Net Income: $6,500/month. Owner works full-time and wants to retire. Energetic new owner can boost sales with presence only. Business Hours: 6:30am - 3:00pm. Good hours. Down Town Area with high rises and offices. Can Convert.


Available:
Poke Restaurant - Riverside County
Posting #: 261122
Status: Active
Refreshed: 2/26/2020
Contact: Carole Chiang
Phone: 562-402-2686
Phone: 626-701-4687
Price: $139,000
Adj Net: $110,000
Down: $139,000
This is your chance to own a profitable poke restaurant. The high-volume sales poke restaurant opened in February 2018 and has been increasing in sales steadily. It is located in a high traffic area in Riverside county. No hood and grease trap but the restaurant is brand new with modern decor.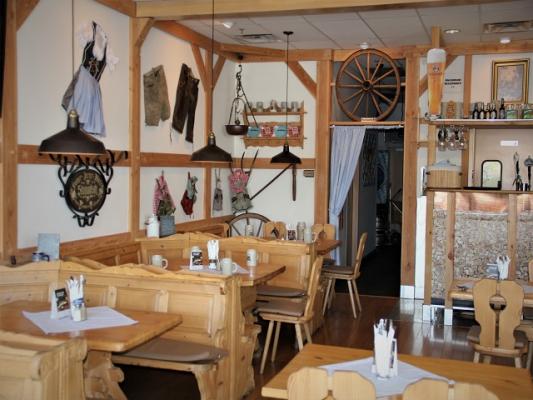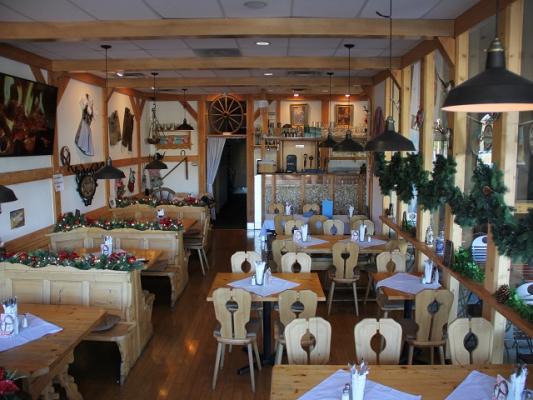 Available:
German Restaurant - Palm Desert, Riverside County
Posting #: 257197
Status: Active
Refreshed: 3/3/2020
Contact: Bob Hughes
Phone: 760-832-8175
Phone: 760-275-6914
Price: $249,000
Adj Net: $117,000
Down: Call
Schnitzelhaus Restaurant Palm Desert serves delicious authentic German & Bavarian style cuisine in an atmosphere authentically decorated with imported handcrafted German wooden benches, tables and chairs. Their menu features classic German / Bavarian and other old world dishes.



Available:
Restaurant - Equipped, Asset Sale, Can Convert - Downtown Corona
Posting #: 261088
Status: Active
Refreshed: 3/20/2020
Contact: Mark Roberts - Broker
Phone: 949-291-5348
Phone: None Given
Price: Call / Email
Adj Net: Call / Email
Down: Call / Email
Restaurant is closing at end of lease. Was a Pizza Restaurant but building owner open to other Cuisines Italian Pizza, Chinese Food, Vietnamese Food, Indian Food, Mexican Food, Mediterranean Food, American Food, Japanese Food, More. Fully Equipped (Building Owner Owned Equipment).



Available:
Salvadorian Restaurant - Profitable, High Volume - Inland Empire
Posting #: 257466
Status: Active
Refreshed: 3/28/2020
Contact: Pablo Fonseca
Phone: 951-444-8237
Phone: 800-Biz-Broker
Price: $499,995
Adj Net: $237,333
Down: Call
This place is cranking out the Pupusas! High volume, high margin, low rent, & SBA Approved for funding. Since 2009, the husband and wife team have been serving some of the BEST pupusas in southern CA. (Yelp & Google Rated) They are ready to pass the baton to a new operator. Fully Staffed, equipped,



Available:
Restaurant - Absentee Run - Perris, Riverside County
Posting #: 261165
Status: Active
Refreshed: 2/27/2020
Contact: Paul Suh
Phone: 714-323-1010
Phone: None Given
Price: $725,000
Adj Net: $180,000
Down: Call
Rare opportunity for an experienced or aspiring restaurant operator to own a landmark business in Perris, CA. More than 20 years of successful business, positive feedback, established customer base, and not to mention huge potential upside, this local gem is an excellent investment.



Available:
Restaurant - Hemet, Riverside County
Posting #: 261670
Status: Active
Refreshed: 3/17/2020
Contact: George Khozam
Phone: 714-457-1338 Cell
Phone: 951-541-0414 Text
Price: $129,500
Adj Net: $60,000
Down: Call
Easy to operate and great a opportunity. Well known old fashion restaurant In Hemet CA. Short hours with high profits. Low rent and expenses. Visited regularly by Hemet's clubs and associations. Long time patrons following. Operated by employees with owner running the administration.



Available:
Italian Restaurant And Pizzeria - Palm Springs, Riverside County
Posting #: 260114
Status: Active
Refreshed: 3/26/2020
Contact: Paul (Owner/Seller)
Phone: 714-257-5056
Phone: None Given
Price: $349,000
Adj Net: Call / Email
Down: $100,000
Now is your chance to own a true one of a kind restaurant in Palm Springs, CA! This Italian restaurant has an outstanding reputation for high quality food and wine served in a warm, charming atmosphere. Turn Key Operation and Seller is willing to Carry - Type 47 Liquor License included in the sale.



Available:
Teriyaki And Hamburger Restaurant - Beaumont, Riverside County
Posting #: 257712
Status: Active
Refreshed: 3/13/2020
Contact: JJ Chung
Phone: 909-379-3105
Phone: 213-738-1212
Price: $199,000
Adj Net: $100,000
Down: Call / Email
This restaurant is for special teriyaki and hamburger. this store also located at shopping center growing fast city area, This store has a very simple, unique menu and operating system easily. Low rent and no competition.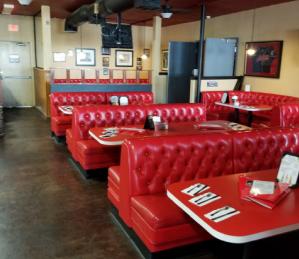 Available:
Restaurant, Bar - Profitable, Well Established - Norco, Riverside County
Posting #: 247168
Status: Active
Refreshed: 3/16/2020
Contact: Vince Castelluccio
Phone: 951-678-5671
Phone: None Given
Price: $149,000
Adj Net: $98,528
Down: Call
Profitable, well established, well reviewed restaurant with complete full bar including a 47 alcohol beverage license. An experienced & seasoned staff. Dine-in, take-out, and catering services. Fully equipped kitchen, bar, dining areas, computerized pos systems, and proven financials make this.


View All Businesses, Opportunities, And Franchises For Sale And Wanted In These Cities:
Beaumont
,
Corona
,
Hemet
,
Norco
,
Palm Desert
,
Palm Springs
,
Perris
,
Riverside
See All Related Business For Sale & Wanted Listings Recently Added:
See More Related Information - For Buying And Selling Businesses:
Helpful Resources To Assist In Selling And Buying California Businesses

Rick Carlson, Business Broker - Southern California
You Will Never Feel Lost In The Shuffle. Many Brokers Simply Send Out An NDA And That's The End Of Communication. All Buyers Receive A Personal Meeting With An Ace Acquisition Specialist So They Can Recommend The Perfect Business For You. Phone Rick direct at 800-985-4939.
Mike Brewer: Liquor License Broker, ABC Consulting Service
Liquor license brokerage and consulting services. We provide: Alcohol License Transfers Application Consulting & Processing, Liquor License Purchases & Sales, City Zoning Permits & Land Use Entitlements, Public Convenience or Necessity Findings and Letters. Phone Mike Brewer direct at 800-437-1100.
Peter Siegel, MBA: Business Purchase Financing Solutions
Niche business purchase financing advisory and loan placement services with SBA and Non-SBA Financing, Retirement Fund Rollover Solutions, Combo Financing Packages. To get professionally pre-qualified or more information on the ProBuy/ProSell Programs: 925-785-3118.
Michael Davidson, Business Broker - Southern California
Los Angeles Business Broker providing M&A quality services for Small Business Owners. We leverage our technology and expertise to Simplify & Expedite the Business Sales Process. Matching the right buyer with the right business is how we define success.
Bob Hughes, Business Broker: Coachella Valley Area
Business broker & President of Hughes Properties. I have a wide variety of entrepreneurial experience with personal ownership & sales of numerous businesses, and have sold over 200 small & mid-sized businesses in the Riverside County marketplace. Phone me at 760-275-6914 Cell.
Chris Seaman, Business Broker: Southern California
Founded in 1994, First Choice Business Brokers has accelerated to become one of the most successful Business Sales Organizations in the world. Our team of agents have gone through extensive training to become experts in the field of business brokerage. Call Chris at 858-578-4111 for more info.
Related Articles, Events, Blog Posts, Discussions, Videos, Interviews

Buying A Restaurant Can Be Challenging: 3 Key Tips For Restaurant Buyers
People always need to eat; there should be plenty of business. Some restaurant buyers think there is prestige to owning a popular eating establishment. But it isn't an easy business purchase. Peter Siegel, MBA (BizBen Founder, ProBuy & ProSell Program Director at 925-785-3118) reviews this topic.
Don't Buy A Restaurant Without Checking The Competition - Key Buying Tips
Looking to buy a restaurant business? Check out these tips first to avoid getting blindsided when you buy any type of small or mid-sized California restaurant. Peter Siegel, MBA (BizBen's ProBuy & ProSell Programs & Restaurant Purchase Financing Expert) at 925-785-3118 covers this topic for buyers.
Attorney Specialist Shares Escrow Instruction Tips When Buying A Business
Once you have successfully negotiated the Asset Purchase Agreement ("APA") for your acquisition it's natural to relax a little and let your guard down. Attorney Specialist Mark Chatow discusses what business buyers should look out for when opening escrow and getting escrow instruction in place.
February 2020 BizBen Index Sales Stats: Sales Up 15.8 Percent Last Month
Total sales of California small businesses sold were up 15.8% from last month and up 4.8% from the same time last year in California. Peter Siegel, Founder Of BizBen.com reviews the February 2020 BizBen Index stats of businesses sold in California. See which Counties improved & which declined.
Top 100 List: This Week's Top Motivated Business Buyers & Their Requests!
If you're trying to sell a business - check out this week's top 100 business buyers - one of these buyers may be looking to buy your type and location of business! This list is updated weekly - make sure you check it frequently! Are you searching to buy - get on this list and reach seller direct!
What Should I Do If Other Buyers Are Trying To Buy The Same Business As Me?
Buying a small business is hard enough when there is no competition, so how might a buyer navigate the process when there is additional competition from other buyers? Potential small business buyers are offered a few key ways that a buyer can beat out other potential business buyers in this article.