Property profile
This is a high traffic location. Thai restaurant near great america and high-tech companies. The capacity is 25 seats. The restaurant has a fully equipped kitchen. Commercial hood, freezer & cooler, stove, fryer, grill, grease trap, ice machine, wok, preparation tables, various sinks. Opens 6 days a week. The store can be converted into another food-service business if does not compete with the other restaurants in the shopping center. Lease expires in 2021. NDA is required.
General information
Location: commercial
Co tenants: other business
Signage: building signage
Ownership: inc.
Seating: 25 seating
Size: 800 square feet
Parking: business center parking
License(s): business, boe
Open: open 6 days a week. Mon - fri: 11 AM - 3 pm, 5 PM - 9 PM. Sat.: 11:30 am-3:30 pm
Reason for sale: other interests
Lease information
Lease/rent: $8,240 NNN. Current dispute with the landlord over rent.
Lease expiration: 2021
Yearly adjustment: 4%
Lease option: none
Security deposit: tbd
Financial information
Revenue: not disclosed
Cash flow: to qualified buyers
Equipment/ inventory: equipment list
Payroll: 4 full time and 4 part time.
Expenses: rent, utilities, insurance, maintenance
New terms: all cash
The listing # 235740 Thai Restaurant - San Jose, Santa Clara County below is currently OFF THE MARKET due to that it is either in escrow at this time or has recently been sold.
For more businesses for sale that are like this Thai Restaurant in San Jose, Santa Clara County please see a sample of BizBen active listings below and links to all similar listings on BizBen.com.

Available:
Mediterranean Restaurant And Bar - Santa Clara County
Posting #: 252133
Status: Active
Refreshed: 1/3/2020
Contact: Steve Zimmerman
Phone: 415-945-9701
Phone: None Given
Price: $414,000
Adj Net: $127,644
Down: Call
Well Established Mediterranean Restaurant and Bar in Popular Shopping Center. Monthly Rent: $11,779 + $4,132 NNN. Long term Lease. Inside seating for 110 plus 600 sq.ft. patio located in front with seating for 40. Fully equipped restaurant and kitchen with Type 1 hood and POS system.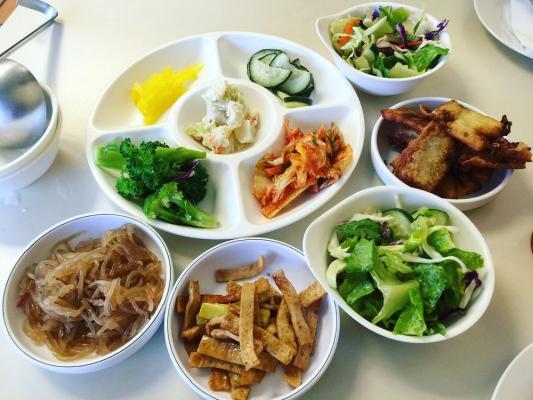 Available:
Korean BBQ Restaurant - Can Convert - Santa Clara County
Posting #: 255514
Status: Active
Refreshed: 1/5/2020
Contact: Shifang Sun
Phone: 510-881-6010
Phone: None Given
Price: $115,000
Adj Net: $164,196
Down: $115,000
Currently is Korean BBQ restaurant, can be converted into other type of restaurant. Located in a shopping center next to a very busy street. No competition around. Seller is retiring. Seller claims revenue is $443,585, net income is $164,196 with owner operating. Has beer and wine license.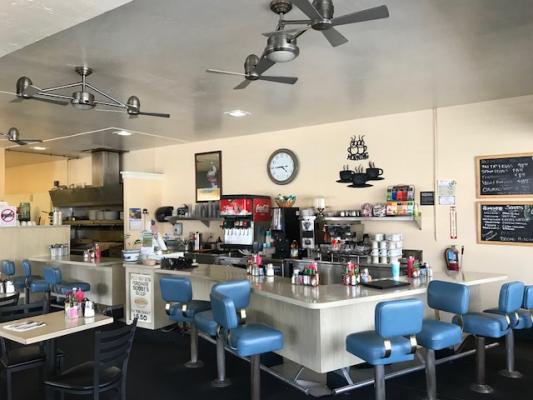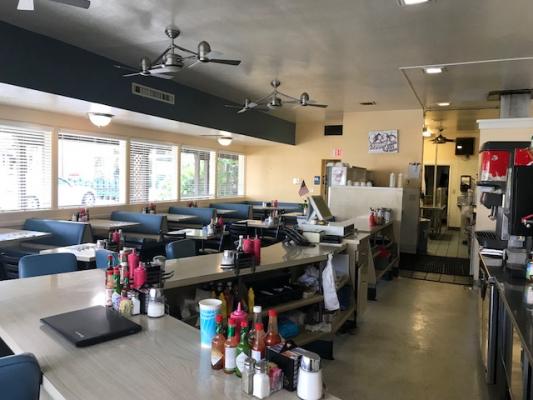 Available:
Restaurant - Breakfast And Lunch - Cupertino, Santa Clara County
Posting #: 260051
Status: Active
Refreshed: 1/20/2020
Contact: Nick Arabian
Phone: 650-722-0952 Cell
Phone: None Given
Price: $198,000
Adj Net: $107,000
Down: Call
Established and a cash cow, Breakfast/Lunch, easy operation, it's been profitable for many years, long term dedicated employees, many upgrades with the fixtures and equipment, unbelievable low lease for that area, potential for dinner and applying for beer & wine, all books are clean available up on



Available:
Restaurant - Milpitas, Santa Clara County
Posting #: 259894
Status: Active
Refreshed: 1/14/2020
Contact: Tiffany Cheng
Phone: 408-202-8300
Phone: None Given
Price: $310,000
Adj Net: Call
Down: Call
Restaurant is in a super busy shopping center, across from the Cisco Buildings and other high tech companies. Easy access to 880 and 237 free ways. A fully equipped kitchen. A beautiful design dining area. An ADA restroom. 1357 sq.ft. Rent: $6142+1150 (garbage & NNN). Lease 5+5 years.



Available:
Korean BBQ Restaurant - Belmont, Santa Clara County
Posting #: 254654
Status: Active
Refreshed: 1/3/2020
Contact: Armina Paik
Phone: 650-464-1148
Phone: None Given
Price: $479,999
Adj Net: Call
Down: Call
Huge Price Reduce! Korean Restaurant. There's hood on the tables (8 tables for the BBQ). Clean and well maintained Restaurant. Great rental rate. Rent is $7,500 and size of 3,500 sq. ft. Monthly sales are $80,000 - $100,000 and net about $15,000 (slow month). Semi-Absentee run now.



Available:
Sizzler Restaurant Franchise - Santa Clara County
Posting #: 260017
Status: Active
Refreshed: 1/18/2020
Contact: Jerome Thissen
Phone: 949-428-0480
Phone: None Given
Price: $1,050,000
Adj Net: $301,624
Down: Call
Sizzler owns and franchises over 270 Sizzler restaurants in the U.S. The Franchisor requires the Buyer to have strong Net Worth and Liquidity, solid credit and restaurant management experience. Highly visible location on busy highway. Strong retail anchors nearby. Residential back up within 1/2 mile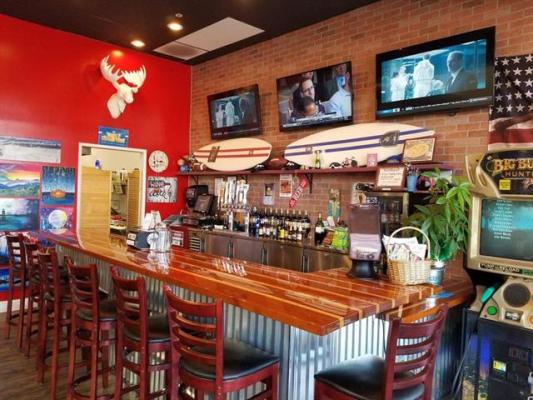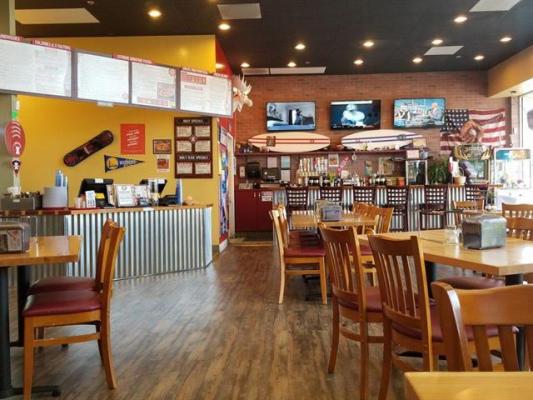 Available:
Pizza Restaurant Franchise - Blossom Valley, Santa Clara
Posting #: 259130
Status: Active
Refreshed: 1/22/2020
Contact: Vicky or Freda
Phone: 310-908-9396 Cell
Phone: 408-595-2485 Cell
Price: $299,000
Adj Net: Call / Email
Down: Call / Email
The restaurant is approximately 2400 sq ft with 79 seats adding 12 at patios. Great income producing business and great time to take over this Franchise which combined entertainment, game, bar, and pizza food svc



Available:
Restaurant - Across From Apple Park - Cupertino, Santa Clara County
Posting #: 256363
Status: Active
Refreshed: 1/26/2020
Contact: Ronald Lin
Phone: 909-859-9780
Phone: None Given
Price: $250,000
Adj Net: Call / Email
Down: Call / Email
Rare opportunity of restaurant for sale in a 99 ranch anchor plaza right across Apple Park, the new Apple Headquarter aka the spaceship. Brand new little less than 1 year old fully upgraded restaurant. Everything up to code, not much need to be done by the new operator. Seller spend more than $300K.



Available:
Mexican Restaurant - Mountain View
Posting #: 233321
Status: Active
Refreshed: 1/12/2020
Contact: Ash Umer
Phone: 408-694-8837
Phone: None Given
Price: $225,000
Adj Net: Call
Down: $225,000
Excellent Location. Lot of Traffic. Guest Capacity: 43 people. Rent: $7,000/month including water and garbage. Current lease 10 years. Required NDA before we disclose this location to any potential buyer.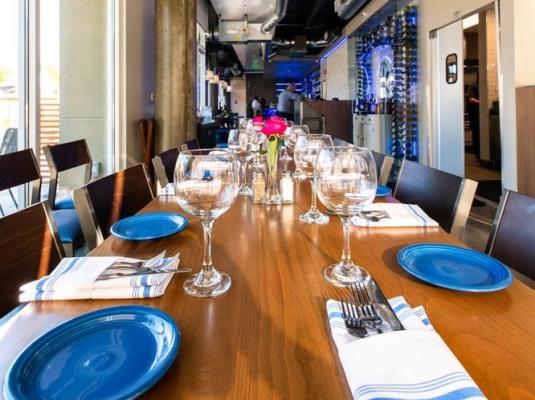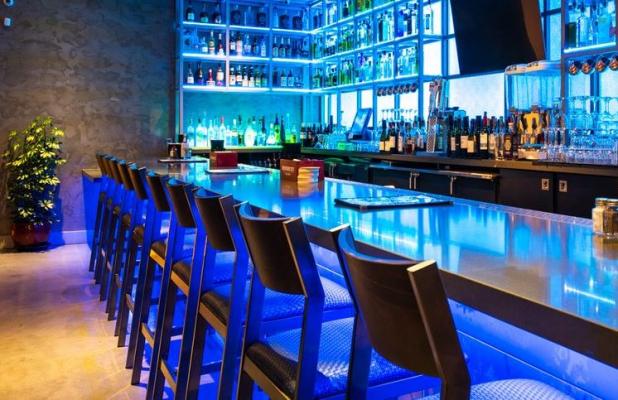 Available:
Restaurant, Bar - San Jose, Santa Clara County
Posting #: 259524
Status: Active
Refreshed: 12/27/2019
Contact: Catherine Arrigo
Phone: 949-836-0410
Phone: 932-2450
Price: $950,000
Adj Net: Call
Down: $950,000
Located on a corner, in the center of a largely constructed apartment complex on busy cross streets. Built in 2017, with an investment of 1.3 million for interior design, and construction of a business; the establishment is built for large capacities. This is great Restaurant run by family.


View All Businesses, Opportunities, And Franchises For Sale And Wanted In These Cities:
Belmont
,
Cupertino
,
Milpitas
,
Mountain View
,
San Jose
,
Santa Clara
See All Related Business For Sale & Wanted Listings Recently Added:
See More Related Information - For Buying And Selling Businesses:
Helpful Resources To Assist In Selling And Buying California Businesses

Steve Zimmerman: Restaurant Broker Specialist, California
Steve founded Restaurant Realty in 1996. He has personally sold/leased over 900 restaurants, bars & clubs, & completed over 3000 valuations. The author of "Restaurant Dealmaker - An Insider's Trade Secrets For Buying a Restaurant, Bar or Club" available on Amazon. Reach Steve direct at 415-945-9701.
Jim Saxton, Liquor License Broker & Consultant - SF Bay Area
20 years experience of local governmental requirements, such as Police Departments, Zoning / Planning Departments, and ABC District Offices, my company Liquor Licenses of SF Bay Area is very qualified to resolve all of your concerns during the liquor license transfer process. Call 925-787-0770.
Timothy Cunha JD, Business Broker: SF Bay Area
SF Bay Area experienced attorney, & business broker. I & my EvergreenGold team offer owners sound advice & expertise to build business value & achieve profitable sales. Call today for a FREE business evaluation & SWOT analysis for your business. Call me direct at 650-600-3751, 650-866-5393 Text.
Manjit Singh, Business Broker - SF Bay Area, Central Valley
Assistance in the SF Bay Area & Valley. Contact me about buying or selling a restaurant, liquor store, gas stations, markets, and c-store businesses. If you are looking to buy or sell a SF Bay Area, Central Valley liquor store, market, c-store, restaurant, etc phone me direct at 510-417-9429 Cell.
Harry Sidhu, CBB, Broker: SF Bay Area, Central Valley, SAC Region
Assisting both sellers and buyers of businesses - dealing mainly with Liquor Stores, Grocery Markets, Gas Stations, Smoke Shops, Restaurant Related, Retail Related, Service Related. Serving SF Bay Area, North Bay, Sacramento area. Call Harry Sidhu, CBB for assistance at 510-366-6130.
Michael Floorman, Business Brokerage, BTI, San Francisco Bay Area
Business Team, San Jose (Campbell) located in the Pruneyard Towers at Bascom and Hamilton. Established in 1981 Business Team with over 6600 sales to date has 1000 business listings to choose from, paid Google advertising. We offer highly trained and experienced professionals.
Related Articles, Events, Blog Posts, Discussions, Videos, Interviews

Buying A Restaurant: 5 Myths Restaurant Buyers Should Know About
Jeff Back, Restaurant Broker & Consultant in the SF Bay area discusses myths about buying restaurant small businesses. It's not what you have been told. He includes 5 myths of the most frequently sited principles for success that are simply myths when examined over decades of his experience.
Don't Buy A Restaurant Without Checking The Competition - Key Buying Tips
Looking to buy a restaurant business? Check out these tips first to avoid getting blindsided when you buy any type of small or mid-sized California restaurant. Peter Siegel, MBA (BizBen's ProBuy & ProSell Programs & Restaurant Purchase Financing Expert) at 925-785-3118 covers this topic for buyers.
FREE Webinar: Buying Or Selling San Francisco Restaurants - Best Practices
This informative 40 minute interview/webinar about buying & selling restaurants in San Francisco with restaurant broker specialist Cheryl Maloney is a real eye opener for restaurant buyers and sellers. Cheryl gives great advice to both buyers and sellers from her years of experience in the industry.
FREE Workshop: How To Value And Sell Your San Francisco Restaurant Or Bar
This live workshop by Cheryl Maloney (San Francisco Business Broker Specialist) is designed for San Francisco restaurant owners who are thinking of selling and would like to know how much their restaurant or bar is worth and how to get it sold successfully. RSVP by phoning Cheryl at 415-309-2722.
Buying A Restaurant Can Be Challenging: 3 Key Tips For Restaurant Buyers
People always need to eat; there should be plenty of business. Some restaurant buyers think there is prestige to owning a popular eating establishment. But it isn't an easy business purchase. Peter Siegel, MBA (BizBen Founder, ProBuy & ProSell Program Director at 925-785-3118) reviews this topic.