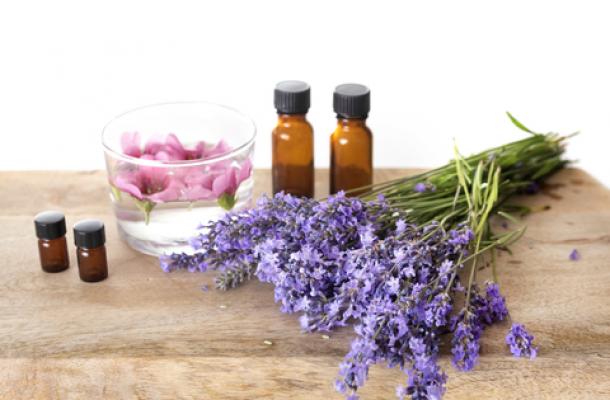 Founded in December 2013, the business has become a significant player in this fast-growing market sector and has developed both vertical and horizontal sourcing and distribution to fully capture the opportunities presented. It's growth has been impressive with sales building from $4.5M in 2015 to over $21M in 2018. With over 500 essential oils and 400 carrier oils offered, the business has curated a vast selection of premium quality oils from around the world that always remain 100% pure & natural.
The company sells its products through various channels, including bulk product sales (55 gallon and above), their own website sales (both retail and bulk), and direct-to-retail channels (Amazon, eBay), They have a registered trademark to strengthen their brand. They also provide competitive private labeling services.to those customers in the market with their own products, image and vision.
The company adheres to strict professional standards and has earned GMP, ISO, and FDA accreditation, and is USDA Organic Certified.
The listing # 255910 Essential Oils Manufacturer Distributor - Ventura County below is currently OFF THE MARKET due to that it is either in escrow at this time or has recently been sold.
For more businesses for sale that are like this Essential Oils Manufacturer Distributor in Ventura County please see a sample of BizBen active listings below and links to all similar listings on BizBen.com.

Wanted:
Fabric Textile Companies - MFG Or Distribution - California
Posting #: 257816
Status: Active
Refreshed: 11/20/2019
Contact: Ken Oppeltz, CBI, CBB, MAMI
Phone: 858-716-0484 X701
Phone: None Given
I just sold a business to a company out of state that is interested in other acquisitions. They are interested in anything fabric related, including things like zippers, buttons, fabrics of all types, etc. This company is funded, very experienced in the textile industry.



Available:
Cosmetic Supplies - Ventura County
Posting #: 245311
Status: Active
Refreshed: 11/18/2019
Contact: Mark Richard
Phone: 805-370-5210 X103
Phone: None Given
Price: $4,950,000
Adj Net: $1,068,666
Down: $3,000,000
Highly Regarded Brand by Cosmetics Professionals. Sales Up Over 250%. Earnings Up Over 700% Since 2015. Business Operates with Almost No Overhead. Third Party Resources Make Business Relocatable Anywhere. 40%+ Net Profit Margins.



Available:
Wholesale Distribution Company - San Luis Obispo County
Posting #: 247856
Status: In Escrow
Refreshed: 12/1/2019
Contact: Rick Owens
Phone: 805-543-0506
Phone: None Given
Price: $1,800,000
Adj Net: $390,000
Down: Call
In escrow. Their market area includes southern Monterey County, northern Santa Barbara County, and all of San Luis Obispo County. Customers include most businesses, both public and private, in that market area. Strong, knowledgeable employees and cooperative Owners ready to retire.



Available:
Warehouse Distribution eCommerce Order Fulfillment - Los Angles County
Posting #: 252481
Status: Active
Refreshed: 11/11/2019
Contact: Matt Manavi
Phone: 714-923-1222
Phone: None Given
Price: $245,000
Adj Net: $100,000
Down: Call
This 3PL business is a full service order fulfillment center with warehousing and distribution capability, and 3rd party logistics management offering B2B, and B2C solutions in eCommerce order fulfillment services both internationally and domestically.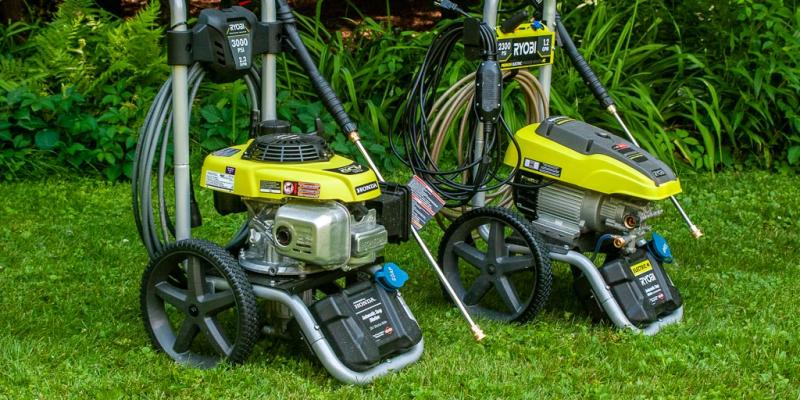 Available:
Pressure Washing Distribution, Service Company - Western Riverside County
Posting #: 258269
Status: Active
Refreshed: 12/6/2019
Contact: Mark Pieter
Phone: 714-290-7145 Cell
Phone: None Given
Price: $1,405,000
Adj Net: $308,697
Down: Call
The business has a healthy revenue mix between equipment and parts / service, both with outstanding margins. School districts, municipalities, counties, commercial property owners, commercial janitorial services, auto detailers & dealerships all choose them for their quality products and excellent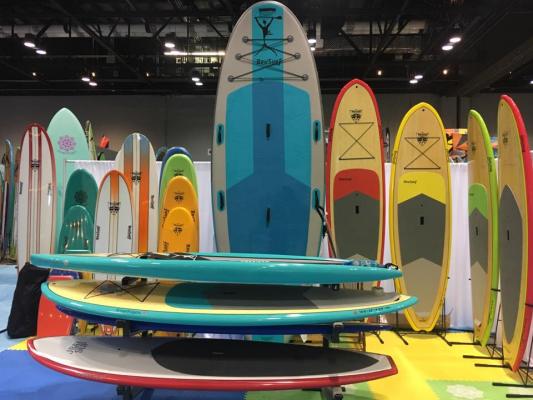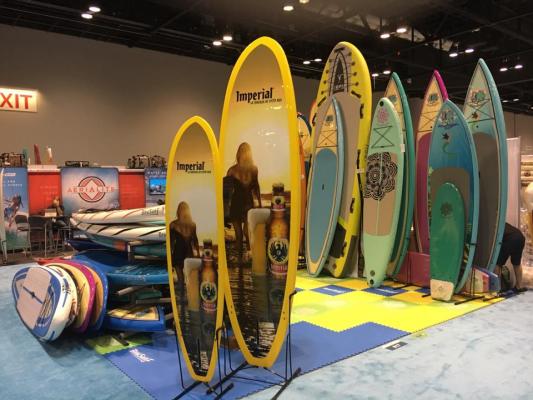 Available:
Wholesale Retail Water Sports Distribution Firm - South Orange County
Posting #: 248558
Status: Active
Refreshed: 11/22/2019
Contact: Fred Kardous
Phone: 949-412-0651
Phone: None Given
Price: $1,450,000
Adj Net: $341,000
Down: $1,180,000
This business is a National and International Wholesale and Retail Water Sports Distribution Company. Founded in 1997, they currently distribute to over 100 dealers and manufacturers worldwide. They have a warehouse and retail location in Southern California and continue to grow by distributing.



Available:
Electronics Manufacturer, Distributor - Los Angeles County
Posting #: 256297
Status: Active
Refreshed: 11/24/2019
Contact: Brenda Bernhard, CBB
Phone: 818-321-6456 Cell
Phone: None Given
Price: Call
Adj Net: Call
Down: Call
Established in 2003. Global 2018 gross sales surpassed the 6.7M mark. This is a full-line cellular accessory, smart phone, and audio manufacturing and distribution company.This Company brings people and their technology together with functional and affordable products.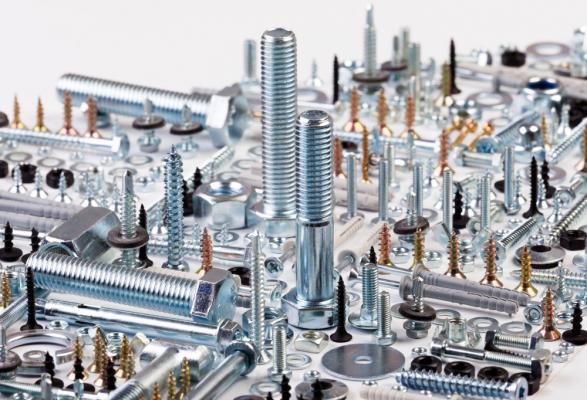 Available:
Wholesale Fastener Company - California
Posting #: 253299
Status: Active
Refreshed: 12/4/2019
Contact: Shawn Davis
Phone: 949-614-6063
Phone: None Given
Price: $350,000
Adj Net: $135,830
Down: Call
Here is a chance to own your own wholesale distributor of fasteners and related hardware. For the past 5 years this company has been building a reputation of unparalleled customer service that cannot be obtained at your local hardware store by providing fasteners.



Available:
Wholesale Beauty Supply - Los Angeles
Posting #: 230515
Status: Active
Refreshed: 11/30/2019
Contact: Ryan Clark
Phone: 310-652-8353
Phone: None Given
Price: $450,000
Adj Net: $143,361
Down: $450,000
This wholesale beauty supply store focuses on a particular segment of the beauty supply industry. The company, which was founded in 2011, did approximately $950,000 in online sales and $35,000 in retail sales. The company has a presence on Amazon as well as E-bay, Shopify.



Available:
Wholesale Bakery - Granada Hills
Posting #: 242752
Status: Active
Refreshed: 12/8/2019
Contact: John Lee
Phone: 661-713-6645
Phone: None Given
Price: $395,000
Adj Net: $144,000
Down: $395,000
High Quality Ingredients and Fresh Bakery // Lots of Loyal Customers Very Refreshing & Delicious // Amazingly Delicious // Hidden Treasure Come See for yourself// Sales keep going up // Good Reputation Retail only for $ 200,000 and Ask John Lee for details


View All Businesses, Opportunities, And Franchises For Sale And Wanted In These Cities:
Granada Hills
,
Los Angeles
See All Related Business For Sale & Wanted Listings Recently Added:
See More Related Information - For Buying And Selling Businesses:
Helpful Resources To Assist In Selling And Buying California Businesses

Michael Floorman, Business Brokerage, BTI, San Francisco Bay Area
Business Team, San Jose (Campbell) located in the Pruneyard Towers at Bascom and Hamilton. Established in 1981 Business Team with over 6600 sales to date has 1000 business listings to choose from, paid Google advertising. We offer highly trained and experienced professionals.
Peter Siegel, MBA, BizBen Founder, ProBuy, ProSell Programs
Founder & President Of BizBen.com (since 1994) & BizBenNetwork.com. I am the Lead Facilitator for the ProSell & ProBuy Programs on both websites. I consult daily with buyers, sellers, and intermediaries daily about buying and selling businesses. Call 925-785-3118.
Willard Michlin, CPA, Certified Fraud Examiner, Due Diligence
Willard Michlin, CPA #106752, offers buyers step by step training & assistance in doing Due Diligence Services when they are thinking of making an offer, or are in process of investigating a business purchase. He helps to determine the actual net profit even when there is cash. Call 805-428-2063.
Diane Boudreau-Tschetter: Escrow & Bulk Sale Services - CA
California Business Escrow, Inc. is a full service independent escrow company serving all of California and has expertise in a wide range of escrows. Our team prides itself on providing an exceptional escrow experience. For more info phone Diane Boudreau-Tschetter at 888-383-3331 or 209-838-1100.
Related Articles, Events, Blog Posts, Discussions, Videos, Interviews

Thinking About Selling A Small Business? Know These 8 Factors That Matter
The likelihood of selling a business is often determined by external factors in the marketplace. Here are eight influences on how easy, or difficult it might be when selling a small California business. Peter Siegel at 925-785-3118 (BizBen ProSell Program) explains these factors for owner/sellers.
Tips For Faster SBA Loan Approvals For California Small Business Purchases
In this article on BizBen, business purchase financing advisor and SBA loan broker, consultant Peter Siegel (Business Purchase Financing Expert/Advisor & the ProBuy Program Director at BizBen) at 925-785-3118 shares his views of getting SBA loan financing faster for business purchase financing.
Purchase A Business With Limited Or No Cash - Financing Tips For Buyers
Purchasing a business with no money down can be difficult, but not impossible. Financing a business purchase or down payment can often be accomplished with these strategies from Peter Siegel, MBA (Business Purchase Financing Expert, ProBuy & ProSell Program Advisor with BizBen) at 925-785-3118.
November BizBen Index: 1,224 California Small Businesses Sold Last Month
Total sales of California small businesses sold were down 18.1% from last month and down 20% from the same time last year in California. Several factors contributed to these numbers including: owner/sellers waiting to list until 2020, more business brokers exiting industry, lower buyer demand.
Absentee Run Small Businesses - Is That Really A Possibility For Buyers?
Is buying a absentee run small business really a possibility? Peter Siegel (BizBen ProBuy Director) gets asked this question a lot in his consulting sessions with business buyers. Read more about what other Advisors and Intermediaries feel about this topic on this popular BizBen Discussion!