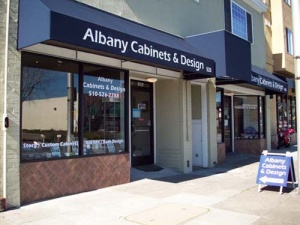 Price Reduced! SBA Prequalified, Kitchen & Bath Design.
For 15 years Albany cabinets has been providing high end kitchen and bath design and remodeling solutions for the San Francisco Bay Area. The showroom is located on a busy commercial street helping to drive new business to complement the already regular business from repeat customers and referrals. The owner is the designer and works part time and yet still makes a great stress-free living. This business is ripe for expansion, or just keep it how it is and coast.
The successful business model begins with an advance fee for design work. Designing is done on vendor CAD programs providing detailed views and renditions of the design, style and layout. The program then creates the cabinet order which with designer/owner marks up accordingly. Because of the solid 15 year history of this business, manufacturers allow this business to represent their product line and provides the business with maximum wholesale discounts.
Owner will work with the buyer to promote a smooth transition of relationships with the manufacturers, customers and landlord and is willing after this initial period to continue to design or consult to the buyer.