Current Status:
Active
Posting #:
266741
Last Refreshed:
3/24/21
Contact: Matt Sadati At 925-932-2450 - Also Email This Contact Below
Asking Price: $2,900,000 Down Payment: $2,900,000 Annual SDC: Call / Email Annual Gross: Call / Email
Attributes: Absentee Run, Semi-Absentee Run, Training & Support, Real Estate Included, Real Estate Available
Owner claims 58,000 to 60,000 Gallons gas @.40 Cents margin and the store does $37,000 to $45,000/m @ 35%. Truck Rental is $1,000/m. Station is Chevron at the present time , new equipment can change it to new supplier. Because of personal reason the seller has not apply for Lotto or beer & wine license. Located in a very busy shopping center with very good visibility. The Station has 4 x pumps,8 x nozzles. Great location. This is an absentee owner Business with 5 part time employees.
Disclaimer: This Information has been supplied to Broker by Seller. Broker expressly disclaims any and all liability for representation of warranties, expressed or implied, contained in such information, or for omissions from them. Broker believes such information to be correct, but has not verified or checked it. Any agreement or decision by Buyer to pursue a transaction regarding this Business should be based on further investigation by the buyer.
To get more information about this Gas Station With Real Estate - Absentee Run business for sale in Stockton County please phone Matt Sadati (Broker - BRE License #:00704888) at 925-932-2450 - if you get voicemail please leave a detailed message - make sure you mention you saw this posting/ad #266741 on BizBen.com. In addition to phoning Matt Sadati, make sure you email Matt Sadati above to get more info about this Gas Station With Real Estate - Absentee Run, to ask any questions or request an appointment to see this business for sale. Thank you.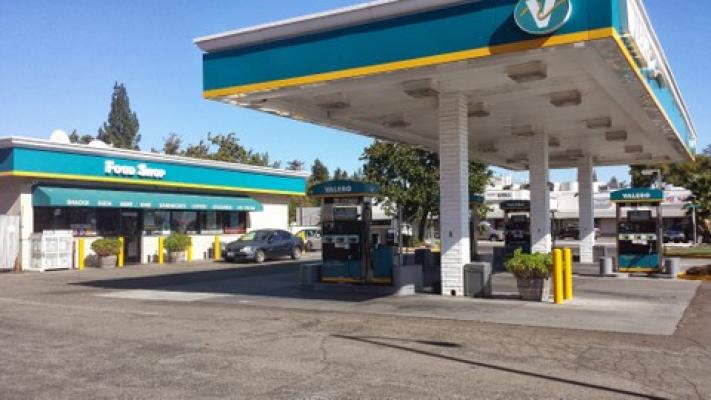 Contact: Taj Randhawa: 559-394-9000 Cell, 559-394-9000 Text
Status: Active Posting #: 265056 Refreshed: 11/23/2020
Asking Price: $6,800,000+ Inv Down Payment: $20-25% Minimum Annual SDC: Call / Email Annual Gross: $1,400,000
Attributes: Real Estate Available, With Real Estate, Training And Support

Arco ampm Business with property for sale in South Central Valley area. This Gas station is located in south Central valley at very busy trafficked intersection & lot of new development happening in this area. This station is producing very strong numbers & healthy Gross profit margin. Please sign NDA & provide proof of funds to review financials.

|
Similar
|
Potential Buyers