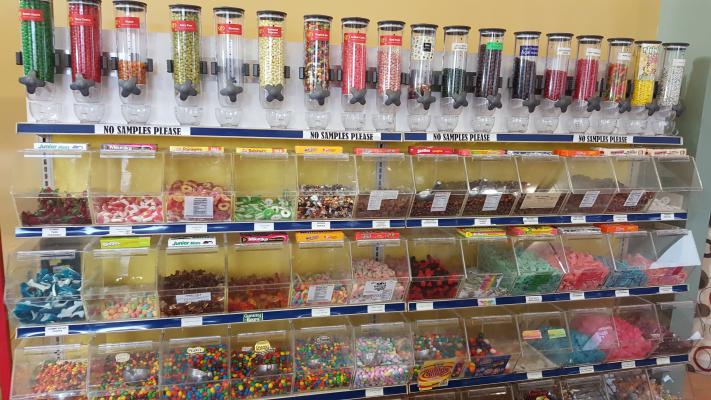 Unique convenient candy store in the mall right across movie theater with high foot traffic.many repeat customers. In business since 2011 low rent training two weeks(30 hrs per week) easy to manage.
Low overhead.
Huge mark up price.
Asking price $25,000 inventory not included
Ff&e included
My loss is your gain
Come visit the store
Reason for sell: family issue.
Do not talk to mall employees please.
Great opportunity to own or add to an existing business. A cute little store carries wide varieties of lose candies sold by weight price with huge profit and other convenient items as well.
Huge growth potential for new owner with some additional services.