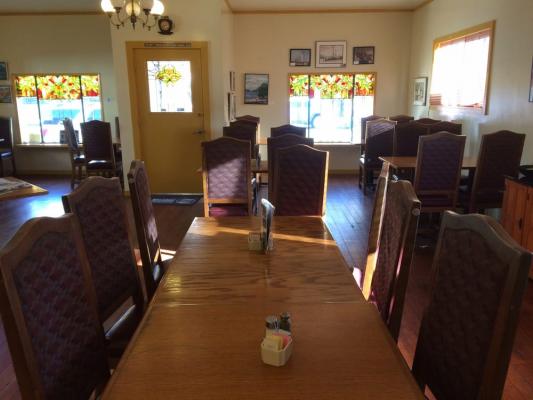 Long Established Profitable Cafe & Bakeries with Locations in Benecia & Fairfield in Solano County.
RRC#: 3277
Asking Price: Offered At $170,000
Location: Solano County
Annual Revenue: $358,253
Annual Cash Flow: $76,215
Monthly Rent: Bakery 2,100 - Shop 1,585 inc NNN
Listing Description:
Long Established Bakery and Cafe in 2 locations, Benicia and Fairfield. The Cafe & Bakeries produce all the homemade products including cakes, cookies, pastries and special occasion cakes and wedding Cakes. The current owner is the chef but he is willing to train all aspects of the businesses and handover the reigns for a new owner to be able to continue to grow the restaurant businesses. Homemade baked goods are extremely fashionable and the industry is enjoying a strong growth spurt, especially the Real' natural corner Bake shop.
The name has been established for 40 years and has an enviable local reputation. A healthy annual profit is currently being achieved and the low rent keeps costs inline. The Bakery kitchen is fully loaded with a 8ft type 1 hood with fire suppression system, Bakers Pride convection oven, twin burners, 60 qt mixer, proofing oven, large pastry rolling machine, walk-in cooler with walk-in freezer, ample work surface and many cafe bakery display cases. Store #1 seats 32 while store #2 seats 25. Store #2 is purely a shop front and obtains all the bakery goods from the main bakery. Both are is high profile main st locations. This is a genuine Mom and Pap' bakery business and would suit an new owner with baking/decoration experience wanting to own their own business or a current bakery owner wishing to expand obtaining more locations.
Please complete the Non Disclosure Agreement' on our site and we will send you the name and address of both locations along with full financial information, leases & the list of equipment included with the purchase. We'll also send you the Broker's contact information so you can discuss this opportunity in more detail.
General Information:
Organization:
Established: 1980
Current Owner: 2006
Employees: 8
Reason For Sale: Other Interests
Financial Information:
Monthly Revenue: $29,855
Monthly Cash Flow: $6,351
Annual Revenue: $358,253
Annual Cash Flow: $76,215
Payroll: $5,083
Monthly Revenue: $29,855
Monthly Cash Flow: $6,351