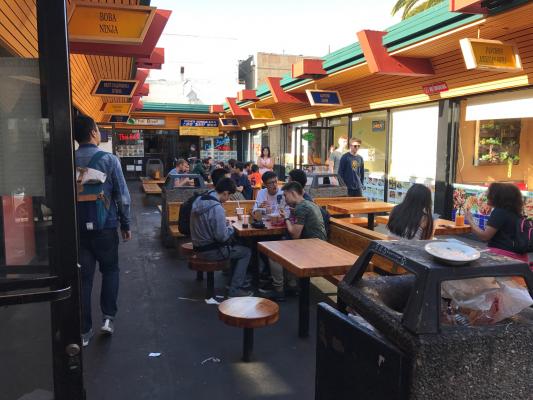 This is 10 year established Chinese restaurant with annual sales between $840,000-$960,000 locate in the most popular food court of UC Berkeley campus. Lease is $10,568.49 a month which cover garbage and CAM charges. Offer is subject to menu approval from landlord. NDA and buyer profile required. 1200 square feet. open from 11am-12 midnight everyday.
Buyer cannot do Thai, Korean, Mexican, Japanese, Italian, Greek, Donut and boba tea, Taiwanese Chicken.
We obtain the information in this marketing package from sources we believe to be reliable. However, we have not verified its accuracy and make no guarantee, warranty, and representation about it. It is submitted to the possibility of errors, omissions, change of price, rental or other conditions, before the sale, lease or financing, or withdrawal without notice. We include projections, opinions, assumptions, or estimates, for example only, and they may or may not represent current or future performance of the business & Property. You and your tax or legal advisors should conduct your investigation of business and transaction.