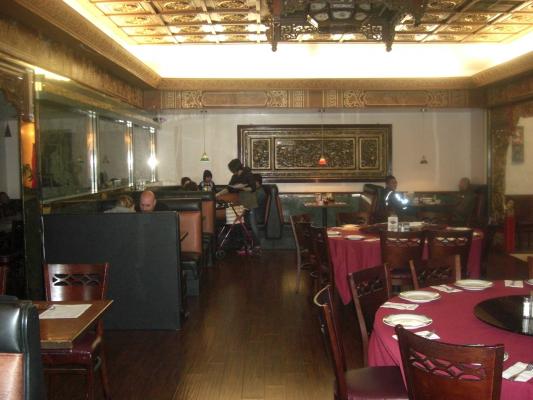 asking price: $65,000 reduced from $120,000 plus inventory of goods sold approx $10,000
Business type: full service chinese restaurant
License: abc license type 41 on-sale, a beer & wine license
Building & parking: freestanding building
days open & hours: 7 days 11:30am to 9:30pm, weekend close @ 10pm
Store size: approx 5,000 sq. Ft.
How long estab: since 1982
Kitchen: full kitchen with walk-in cooler and freezer
No. Of employees: 6 full-times with owner working full-time
Average monthly net sales: $52,000.00 (approx) represented by seller as per listing agreement
Average monthly expenses (approx.): represented by seller as per listing agreement
Rent: $8,500.00 including nnn
Cost of goods: $12,000 including supply such as paper goods
Payroll: $17,000.00 including all payroll taxes
Phone & internet: $210.00
Gas: $600.00
Accountant: $150.00
Dishwasher: $220.00
Electric: $1,600.00
Insurance: $650.00
Card service: $600.00
Misc: $1,000.00 such as repairs, hood cleaning and others
Total expenses: $45,780
Net income: $9,500 with owners working full-time
Remarks: Delivery Sales are 40% of total net sale
Remarks: can be converted to any other type of restaurants
Remarks: equipped with large banquet room
For more information please contact Remy Chen @ 213-798-9987
Broker/Agent does not guarantee the accuracy of the income, expenses or other information concerning
the business provided by the seller or obtained from Public Records or other sources.
Buyer is advised to independently verify the accuracy of above information through
personal inspection and with appropriate professionals.