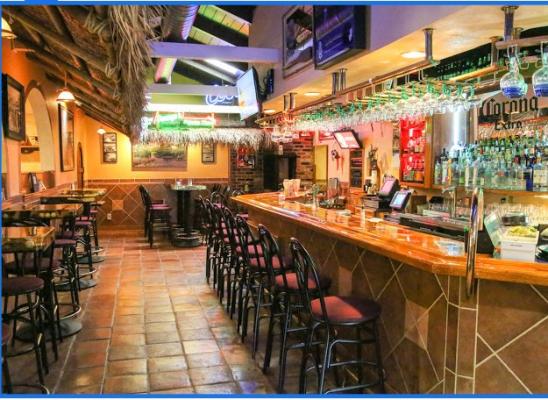 Popular well-known Mexican restaurant with a long history of close to 30 years serving delicious authentic south-of-the-border meals is for sale. Just outside of El Dorado Hills, it has a full liquor license (El Dorado County type 47) with an active Margarita & Tequila bar that keeps the locals and diners hanging around and socializing.
Located on a busy street with high visibility, the free-standing building is an established icon of the neighborhood and is the favorite place to go for Mexican food and margaritas. After almost 30 years, the owner is retiring and wants to pass on the tradition of serving delicious Mexican food and bar drinks to a new owner/operator.
- Asset sale
- Conversion ok ~ Owner also owns the building so he is open to someone changing the concept to something different like Pizza / Italian.
The kitchen and dining area is in good condition and the layout would be perfect for an Italian restaurant.
- Beautiful growing area, just east of Folsom, lots of pine trees, growing Sierra Foothills town
- Since 1992
- Well known and very popular;
- Faces a busy street;
- Outside patio area in front
- Roomy kitchen well equipped
- Long 16 ft hood
- two HVACs well maintained
- Grease Trap outside
- Free Standing Building 4279sf
- Occupancy 108
- 2 ADA compliant bathrooms
- Lease: Attractive long-term 10yr triple-net lease (Owner owns the Building) + Option to extend
- $1.25psf + nnn (about 40cents a sq ft)
- Open 6 days a week 11am to 9pm, closed Mondays
- Includes 20 hours training
- Great potential to increase sales (stay open later...)
***** Will sell the business separately without the hard liquor license *****
Call to discuss
Contact restaurant broker for NDA and to get more information about this exciting opportunity.
NDA and Buyer Profile will be required