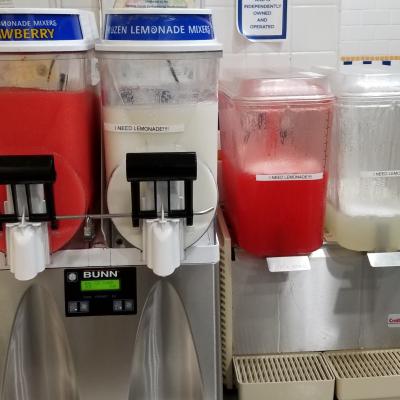 Rated one of America's best and top rated franchise opportunities. This is an easy business to run with full franchisor training, support and sales tracking. It's bright and airy, clean tiled floors and walls, looks and works great. Minimum investment to start a new Franchise if location is available would be 200K and up to 400K, if you could find a location and you would still have to build it out before you could open and start to build traffic. This is turn-key, in a great city to live and shop in and is fully staffed and operational. Owner has made lots of improvement lately but needs it sold.
The listing # 234784 Snack Food Franchise - Ventura County Coastal below is currently OFF THE MARKET due to that it is either in escrow at this time or has recently been sold.
For more businesses for sale that are like this Snack Food Franchise in Ventura County Coastal please see a sample of BizBen active listings below and links to all similar listings on BizBen.com.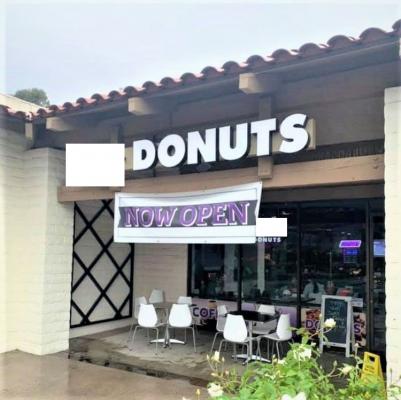 Available:
Donut Shop Franchise - New Store By Franchisor - Ventura County
Posting #: 261527
Status: Active
Refreshed: 3/24/2020
Contact: William Park
Phone: 562-402-2686
Phone: 562-234-4133
Price: $360,000
Adj Net: Call
Down: $360,000
New Franchise Built and Opened by Franchisor in Prime Shopping Center. Fantastic Grand Opening Showing $30,000 Monthly Sales and Growing! Turn Key Operation with Full Staff, Great Reviews! Attractive 1800 SF Shop with Favorable Lease to be Assigned to Buyer. No Franchise Transfer Fee.



Available:
Fast Food Sub Sandwich Franchise Restaurant - Ventura County
Posting #: 261636
Status: Active
Refreshed: 3/15/2020
Contact: John Lee
Phone: 661-713-6645
Phone: None Given
Price: $349,000
Adj Net: $90,000
Down: Ask
This is without questions the best sub sandwiches made from high quality ingredients. This is a great place to come grab a quick healthy food and there are lots of options to choose from. This is a well known and one of the fastest growing franchises.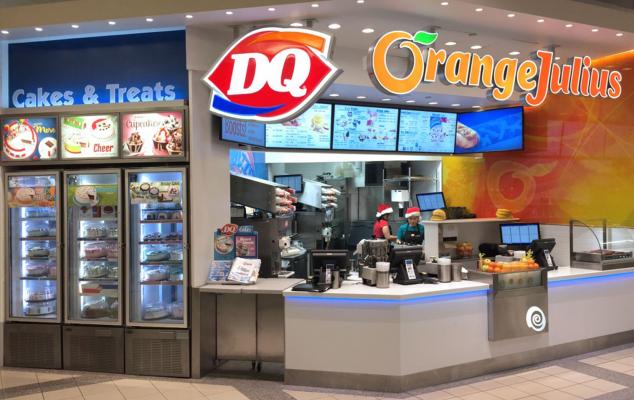 Available:
Dairy Queen Franchise - In Mall, Absentee Run - Central Coast
Posting #: 261631
Status: Active
Refreshed: 3/15/2020
Contact: Bob Brooks
Phone: 408-246-3846
Phone: None Given
Price: $194,000
Adj Net: Call
Down: $125,000
Established Dairy Queen - Orange Julius franchise in major mall in a Central Coast town. Established for 8 years, it's being run absentee. The owner has another business in the Central Valley that keeps him from spending time on the Dairy Queen. Very motivated and will finance a qualified buyer.



Available:
Ice Cream Smoothie Shop Franchise - Santa Barbara County
Posting #: 253982
Status: Active
Refreshed: 3/18/2020
Contact: Matt Olufs
Phone: 805-222-0292
Phone: None Given
Price: $155,000
Adj Net: Call
Down: $10,000
Profitable, nationally recognized premium ice cream & smoothie franchise. Excellent location surrounded by residential neighborhoods and popular hotels with high occupancy rates. One of only two ice cream/frozen yogurt shops in nearby area offering a competitive advantage.



Available:
Boba Tea And Snack Franchise - Pinole, Contra Costa County
Posting #: 256518
Status: Active
Refreshed: 3/23/2020
Contact: Armina Paik
Phone: 650-464-1148
Phone: None Given
Price: $109,999
Adj Net: Call
Down: Call
Boba tea and snack franchise business. Rent: $2900 and 1500 sq. ft. There's small type 1 hood and all brand new equipment (opened about 1.5 yrs ago). This boba tea store located near school. Monthly sale is $28000~35000. Next owner can convert it to different type of food or keep it same.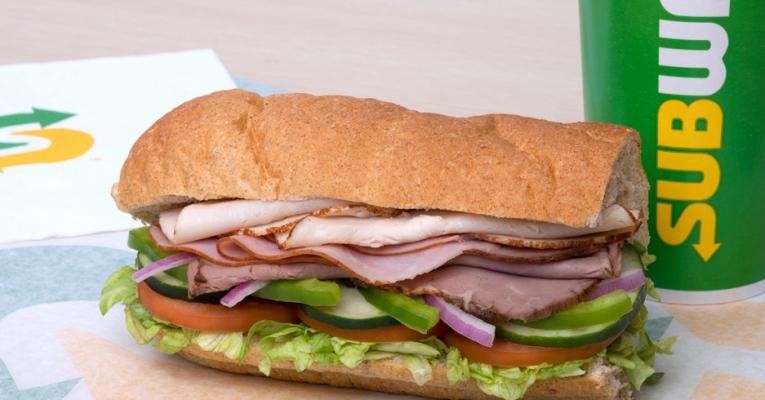 Available:
Subway Sandwich Franchise - Riverside County
Posting #: 261712
Status: Active
Refreshed: 3/19/2020
Contact: Jerome Thissen
Phone: 949-428-0480
Phone: None Given
Price: $275,000
Adj Net: $71,275
Down: Call
Sales up 3.2% in 2018 and 1.6% YTD 2019 End Cap with great street visibility. Good ROI! End Cap with great street visibility. Good ROI! Subway is the world's largest submarine sandwich franchise and the largest restaurant chain in North America. Over 44,000 independently owned and operated location



Available:
Baskin Robbins Franchise - Los Angeles County
Posting #: 258330
Status: Active
Refreshed: 3/7/2020
Contact: Brian Park
Phone: 213-327-7062
Phone: None Given
Price: $290,000
Adj Net: $100,000
Down: $100,000
Price Reduced!! Stable sales & income for last several years. Low rent. Located near Hwy 60/ Hwy 605. Well-established because of the long history and location. Well-managed employee-run. Reason for sale: Owner' retirement. Baskin Robbins is one of the best ice cream franchises.



Available:
Franchise Dual Brand International Burger Shop - Corona, Riverside County
Posting #: 261642
Status: Active
Refreshed: 3/16/2020
Contact: Joe Sales
Phone: 714-363-0440
Phone: 714-473-0981
Price: $295,000
Adj Net: Call / Email
Down: $295,000
Beautiful franchise dual brand fast food in major outdoor mall area close to freeway. Keep the franchise or not. Well known international concept is manager run (manager is paid $6000 / mo & DM at $1500 / mo). As an owner operator you can save $7500 alone right there!!.



Available:
Pizza Franchise - Los Angeles County Area
Posting #: 253934
Status: Active
Refreshed: 3/25/2020
Contact: Dee Khanna
Phone: 909-553-1211
Phone: None Given
Price: $399,000
Adj Net: $110,000
Down: $250,000
Popular pizza franchise that is located in the east Los Angeles County area of Southern California. This business is highly profitable and has all up to date equipment that is required by the franchisor. Owner retiring.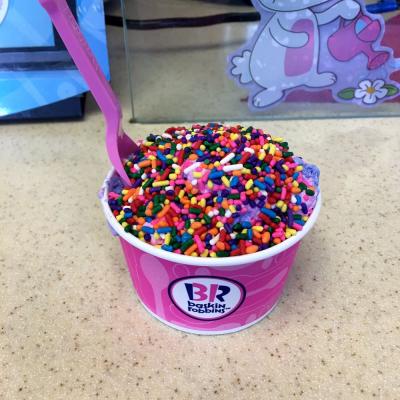 Available:
Baskin Robbins Ice Cream Franchise - Solano County
Posting #: 250045
Status: Active
Refreshed: 3/30/2020
Contact: Thomas Chang
Phone: 415-312-1139
Phone: None Given
Price: $65,000
Adj Net: Call
Down: Call
This is a great opportunity for a new owner operator to take over this established business and make improvements. The new owner can improve the sales by being more hands-on: improve inventory control, upgrade employee training and customer service. Store remodeled in 2017 (next remodel due in 2027)


View All Businesses, Opportunities, And Franchises For Sale And Wanted In These Cities:
Corona
,
Pinole
See All Related Business For Sale & Wanted Listings Recently Added:
See More Related Information - For Buying And Selling Businesses:
Helpful Resources To Assist In Selling And Buying California Businesses

Steve Zimmerman: Restaurant Broker Specialist, California
Steve founded Restaurant Realty in 1996. He has personally sold/leased over 900 restaurants, bars & clubs, & completed over 3000 valuations. The author of "Restaurant Dealmaker - An Insider's Trade Secrets For Buying a Restaurant, Bar or Club" available on Amazon. Reach Steve direct at 415-945-9701.
Randall Barondess, CBB, Business Brokerage Services
Experts at: Preparing Businesses For Sale, No-Cost Valuations and Lease Modifications. Troop Business Services Division prepares small, mid-sized and large businesses for sale by confidentially packaging the business and providing guidance throughout the sales process.
Mike Brewer: Liquor License Broker, ABC Consulting Service
Liquor license brokerage and consulting services. We provide: Alcohol License Transfers Application Consulting & Processing, Liquor License Purchases & Sales, City Zoning Permits & Land Use Entitlements, Public Convenience or Necessity Findings and Letters. Phone Mike Brewer direct at 800-437-1100.
Peter Siegel, MBA: Business Purchase Financing Solutions
Niche business purchase financing advisory and loan placement services with SBA and Non-SBA Financing, Retirement Fund Rollover Solutions, Combo Financing Packages. To get professionally pre-qualified or more information on the ProBuy/ProSell Programs: 925-785-3118.
Shalonda Chappel: Escrow & Bulk Sale Services - Southern California
Escrow services to brokers/agents, sellers, & buyers. Established 43 years. Extraordinary service. Experienced with handling difficult transactions. One stop for all your escrow needs: Bulk sales, lien searches, UCC searches, liquor license transfers, publishing & recording services. 951-808-3972.
Related Articles, Events, Blog Posts, Discussions, Videos, Interviews

Buying A Restaurant Can Be Challenging: 3 Key Tips For Restaurant Buyers
People always need to eat; there should be plenty of business. Some restaurant buyers think there is prestige to owning a popular eating establishment. But it isn't an easy business purchase. Peter Siegel, MBA (BizBen Founder, ProBuy & ProSell Program Director at 925-785-3118) reviews this topic.
Don't Buy A Restaurant Without Checking The Competition - Key Buying Tips
Looking to buy a restaurant business? Check out these tips first to avoid getting blindsided when you buy any type of small or mid-sized California restaurant. Peter Siegel, MBA (BizBen's ProBuy & ProSell Programs & Restaurant Purchase Financing Expert) at 925-785-3118 covers this topic for buyers.
Tips For Faster SBA Loan Approvals For California Small Business Purchases
In this article on BizBen, business purchase financing advisor and SBA loan broker, consultant Peter Siegel (Business Purchase Financing Expert/Advisor & the ProBuy Program Director at BizBen) at 925-785-3118 shares his views of getting SBA loan financing faster for business purchase financing.
Top 100 List: This Week's Top Motivated Business Buyers & Their Requests!
If you're trying to sell a business - check out this week's top 100 business buyers - one of these buyers may be looking to buy your type and location of business! This list is updated weekly - make sure you check it frequently! Are you searching to buy - get on this list and reach seller direct!