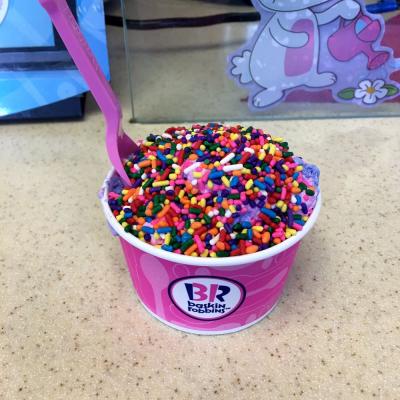 This is a great opportunity for a new owner operator to take over this established business and make improvements. Located on a busy plaza. The new owner can improve the sales by being more hands-on: improve inventory control, upgrade employee training and customer service. Store remodeled in 2017 (next remodel due in 2027). Year to year increasing sales. Motivated seller. Increasing sales. Clean store with huge potential for owner operator.
Business Type: Ice Cream Store
Price $65,000
Annual Estimated Sales ~$361,000+
Size 870 sq. ft.
Rent $2,618 base + $855CAM
Lease New Lease
Employee 9 to 13
Established/ Owner since 1980's/ May 2012
Reason for Sale Other Responsibility
Hours Every day: 11 am - 10 pm
Please submit NDA and email for more detailed information.