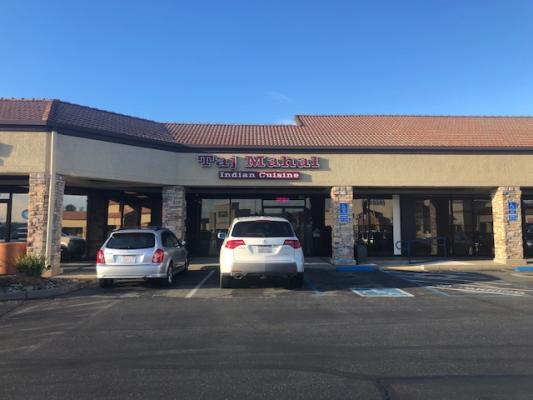 Taj mahal is a very famous Redding Indian restaurant with regular and repetitive customer. Located on Hilltop Dr, which is very busy and have many good hotels and tourist areas around it. Easy access from I-5.
This has been the owners business for over 10 years. Long term lease. Rent $3400 including NNN.
All the equipment and decor in place. Clay oven Tandoor, mixtures, grinders, pizza maker, hood, walk-in cooler, etc.
Reason Of Selling: Moving
The listing # 248699 Restaurant - Redding, Shasta County below is currently OFF THE MARKET due to that it is either in escrow at this time or has recently been sold.
For more businesses for sale that are like this Restaurant in Redding, Shasta County please see a sample of BizBen active listings below and links to all similar listings on BizBen.com.

Available:
Hamburger Restaurant, Real Estate - Burney, Shasta County
Posting #: 256206
Status: Active
Refreshed: 1/20/2020
Contact: Steve Zimmerman
Phone: 415-945-9701
Phone: None Given
Price: $375,000
Adj Net: $120,000+
Down: Call
Own This free standing retro style restaurant that has been in continuous service since 1956 and create an income stream for your family for years to come. *Good books and records with verifiable financials *Owners will provide full training and support *profitable, simple operation & 100% turn key.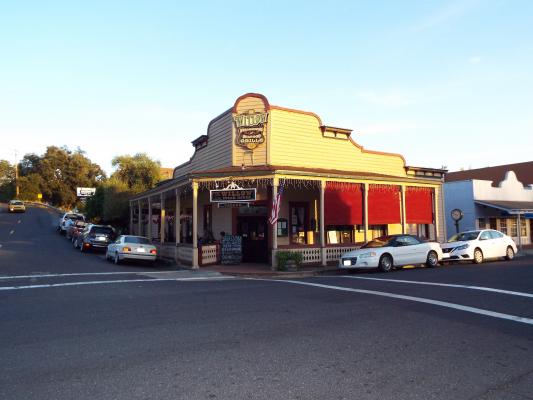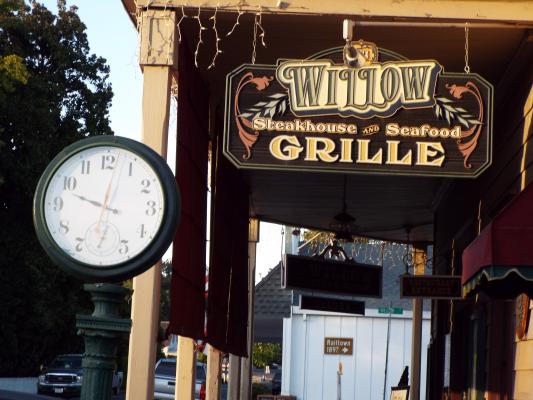 Available:
Steakhouse And Bar - Real Estate - Jamestown, Tuolumne County
Posting #: 245896
Status: In Escrow
Refreshed: 1/7/2020
Contact: Cheryl Maloney
Phone: 415-309-2722 Cell
Phone: 415-309-2722 Text
Price: $399,000
Adj Net: Call
Down: Call
Currently in escrow!!! Legendary haunted saloon and steakhouse! This sale includes the land/building, Type 47 liquor license, and the equipment. Currently closed This is such a rare opportunity. Zoned to have two stories so you can build up. Fabulous old railtown of Jamestown, CA. Great investment!



Available:
Steakhouse Bar - With Real Estate - Clearlake, Lake County
Posting #: 237168
Status: Active
Refreshed: 1/22/2020
Contact: Michael Floorman
Phone: 408-385-0412
Phone: None Given
Price: $860,000
Adj Net: $166,437
Down: $196,000
Acquire a profitable business and enjoy the clean air of bucolic Clearlake, escaping from bustling life and yet close to SF Bay Area. Seller will finance $360K for business & property, which is 1/2 acre with a 4K sq. ft. building that was recently renovated.$1.28M Business & Land.SBA approved! #8538



Available:
Full Service Restaurant - Absentee Run - Calaveras County
Posting #: 259941
Status: Active
Refreshed: 1/23/2020
Contact: Ken Gilbert
Phone: 510-224-7751
Phone: None Given
Price: $495,000
Adj Net: $135,000
Down: $250,000
Full service restaurant that is a favorite of tourists and locals alike. Situated on a prominent corner of a historic gold rush town with 25 tasting rooms and boutiques along the main street, occupying a site amongst the area's finest wineries. The restaurant is where many winemakers rub shoulders.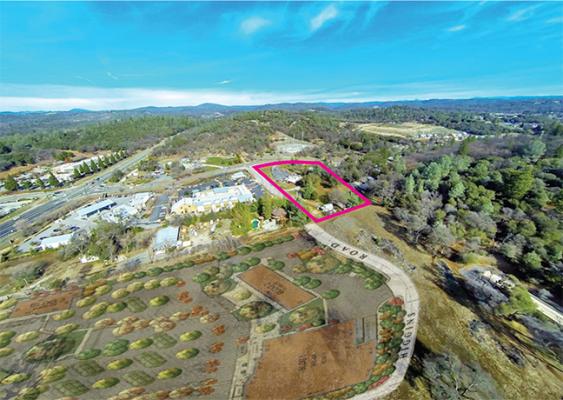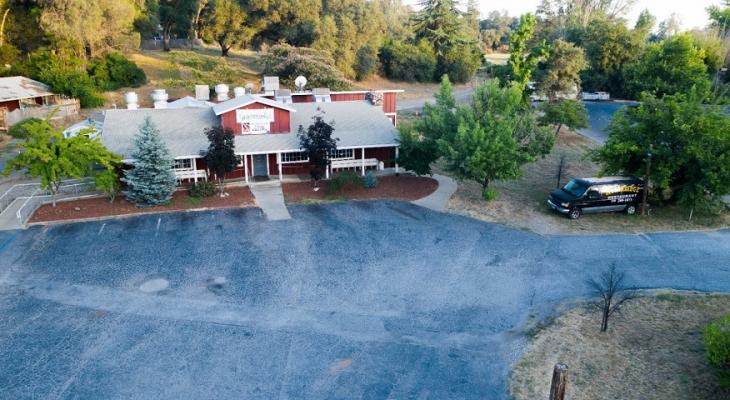 Available:
Family Style Restaurant Real Estate - Grass Valley, Nevada County
Posting #: 257510
Status: Active
Refreshed: 1/5/2020
Contact: Bill Garcia
Phone: 916-203-3395
Phone: None Given
Price: $1,200,000
Adj Net: Call
Down: $240,000
Family style restaurant located in Gold Country. No competition within a 12-mile radius of the restaurant's location. Real Estate Development opportunity as the property sits on only 1 of 3 pads available on 3.88 acres. There are several growth opportunities that the seller will discuss.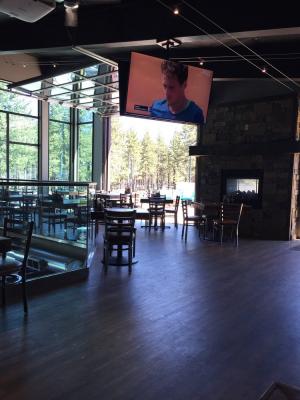 Available:
Sports Bar And Restaurant - South Lake Tahoe
Posting #: 252667
Status: Active
Refreshed: 1/17/2020
Contact: Breeze Singh
Phone: 916-995-9754 Cell
Phone: 916-529-3172
Price: $1,200,000
Adj Net: $414,347
Down: $400,000
Sports bar is newly made with state of the art technology to run the business. Busy location gross sales $1,700,000. Net profit of $414,000. Monthly rent $15,000. $3,696 sq.ft. Bar was established in 2017 only 5 minutes away from lake tahoe. Seats 180-120. Inventory to be sold separately.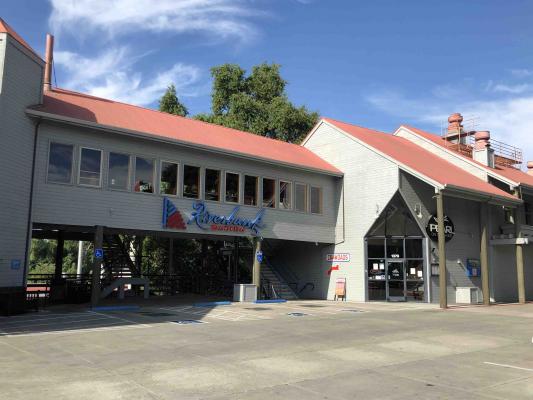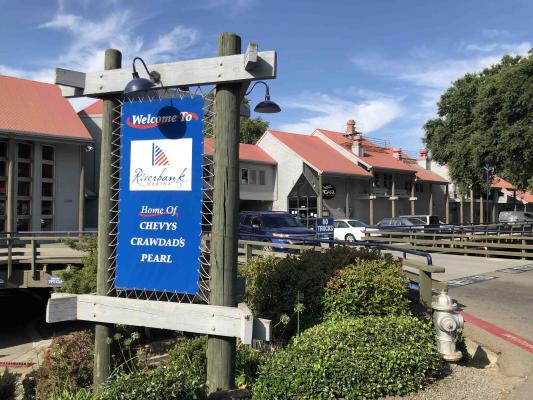 Available:
Restaurant, Bar - Asset Sale, Can Convert - Sacramento
Posting #: 256320
Status: Active
Refreshed: 1/3/2020
Contact: Tricia Bernhardt
Phone: 916-482-7979
Phone: None Given
Price: Call
Adj Net: Call
Down: Call
This Bar & Restaurant offers a great opportunity to bring your concept to a facility with breezy river views. The location is one of three popular restaurants located within the Riverbank Marina development located on the Sacramento River, just 3 miles from Downtown Sacramento.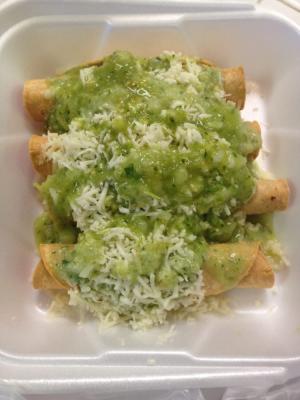 Available:
Mexican Restaurant - South Lake Tahoe
Posting #: 257069
Status: Active
Refreshed: 1/27/2020
Contact: Nick Arabian
Phone: 650-722-0952 Cell
Phone: None Given
Price: $298,000
Adj Net: $112,000
Down: $50,000
Amazing Burrito,Taco Mexican Restaurant in South Lake Tahoe, Sales are on the upside every year, semi absentee owner, the reason for sale is because the owner has to travel weekly and its not convenience, sales are strong and it shows a profit, it is SBA approved, fully staffed. Absentee Owner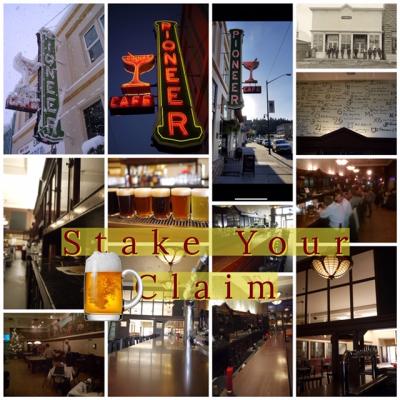 Available:
Saloon - Susanville, Lassen County
Posting #: 254525
Status: Active
Refreshed: 1/16/2020
Contact: Steve Zimmerman
Phone: 415-945-9701
Phone: None Given
Price: $250,000
Adj Net: $100,000
Down: Call
The famous Pioneer Saloon and restaurant is now available to Stake your claim The Pioneer Saloon is truly a unique historical bar and restaurant located in Susanville, California. It has a colorful history of delighting locals and tourists alike dating back to 1862. Full liquor license included.



Available:
Dennys Franchise Restaurant - Humboldt County
Posting #: 254120
Status: Active
Refreshed: 1/20/2020
Contact: Jerome Thissen
Phone: 949-428-0480
Phone: None Given
Price: $725,000
Adj Net: $260991
Down: Call
Recently remodeled, located on main highway through town, sales on turn around! Denny's Inc. has over 1,600 quality full service Denny's restaurants across the United States. 1 million dollars net worth with at least $500K liquid. Restaurant experience required. Good credit history required.


View All Businesses, Opportunities, And Franchises For Sale And Wanted In These Cities:
Burney
,
Clearlake
,
Grass Valley
,
Jamestown
,
Sacramento
,
South Lake Tahoe
,
Susanville
See All Related Business For Sale & Wanted Listings Recently Added:
See More Related Information - For Buying And Selling Businesses:
Helpful Resources To Assist In Selling And Buying California Businesses

Mike Brewer: Liquor License Broker, ABC Consulting Service
Liquor license brokerage and consulting services. We provide: Alcohol License Transfers Application Consulting & Processing, Liquor License Purchases & Sales, City Zoning Permits & Land Use Entitlements, Public Convenience or Necessity Findings and Letters. Phone Mike Brewer direct at 800-437-1100.
Steve Zimmerman: Restaurant Broker Specialist, California
Steve founded Restaurant Realty in 1996. He has personally sold/leased over 900 restaurants, bars & clubs, & completed over 3000 valuations. The author of "Restaurant Dealmaker - An Insider's Trade Secrets For Buying a Restaurant, Bar or Club" available on Amazon. Reach Steve direct at 415-945-9701.
Peter Siegel, MBA, BizBen Founder, ProBuy, ProSell Programs
Founder & President Of BizBen.com (since 1994) & BizBenNetwork.com. I am the Lead Facilitator for the ProSell & ProBuy Programs on both websites. I consult daily with buyers, sellers, and intermediaries daily about buying and selling businesses. Call 925-785-3118.
Diane Boudreau-Tschetter: Escrow & Bulk Sale Services - CA
California Business Escrow, Inc. is a full service independent escrow company serving all of California and has expertise in a wide range of escrows. Our team prides itself on providing an exceptional escrow experience. For more info phone Diane Boudreau-Tschetter at 888-383-3331 or 209-838-1100.
Related Articles, Events, Blog Posts, Discussions, Videos, Interviews

Buying A Restaurant Can Be Challenging: 3 Key Tips For Restaurant Buyers
People always need to eat; there should be plenty of business. Some restaurant buyers think there is prestige to owning a popular eating establishment. But it isn't an easy business purchase. Peter Siegel, MBA (BizBen Founder, ProBuy & ProSell Program Director at 925-785-3118) reviews this topic.
Don't Buy A Restaurant Without Checking The Competition - Key Buying Tips
Looking to buy a restaurant business? Check out these tips first to avoid getting blindsided when you buy any type of small or mid-sized California restaurant. Peter Siegel, MBA (BizBen's ProBuy & ProSell Programs & Restaurant Purchase Financing Expert) at 925-785-3118 covers this topic for buyers.
Is There Such A Thing As Paying Too Little When Buying A Small Business?
We all understand the idea of paying too much for a small business. But is there such a thing as not paying enough? That seems like an odd notion, but I'm familiar with situations in which a buyer acquired a small business for a figure substantially under what probably was market value.
How Many Listings Is Too Many For One Broker To Handle? Is It 5? 10? 20?
Peter Siegel, MBA in this Vlog/Podcast discusses how many listings is too many for one business broker to handle at one time. Is it 5 is it 20? I recently had a coaching call with one of my BizBen broker clients who asked that question this week. There are many factors that go into the answer.