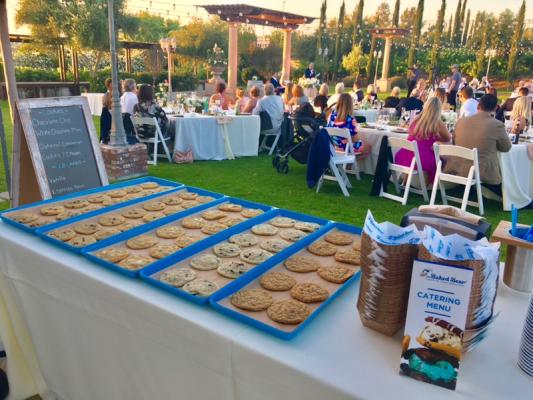 The Baked Bear Custom Ice Cream Sandwich Franchise uses our proprietary blend ice cream and freshly baked cookies to construct made to order Ice Cream Sandwiches.
This store had the most successful Facebook campaign for the grand opening in 2017 with over 10k likes. And did 600k in sales our first year.
This location Is the one and only franchise that has a custom fabricated truck for catering and vending, creating an Amazing opportunity for an Owner Operator to capitalize on the hottest trend. Ice cream sandwiches are rapidly becoming the number one choice of dessert at wedding. The local winery's providing the venue for wedding receptions, so a fully operational catering truck that can provide on site service during the reception is quickly becoming more than supplemental income for this location. Currently we have or had 21 events booked and confirmed for 2019, we get 4-8 requests for catering per week. We have established preferred vendor status with several wineries as well as wedding planners. There are opportunities for vending at the local Hot Air Ballon Festival, the taste of temecula and nearby music festival. We have barely tapped the surface of earning potential.
The costume fabrication and truck costs were 70,000. It has a Diesel engine with approximately 140k miles on it and the standard life expectancy of this make and model is 3 to 4 hundred thousand miles. With Minimal maintenance.
We are a family of 3 owners operating 2 locations. We are downsizing so we can stop commuting and focus on our coastal location in LA County.
Two weeks intensive full time trading will be provided to new owners and staff. As well as an additional 2 months of availability to provide assistance as needed to ensure your long term success.