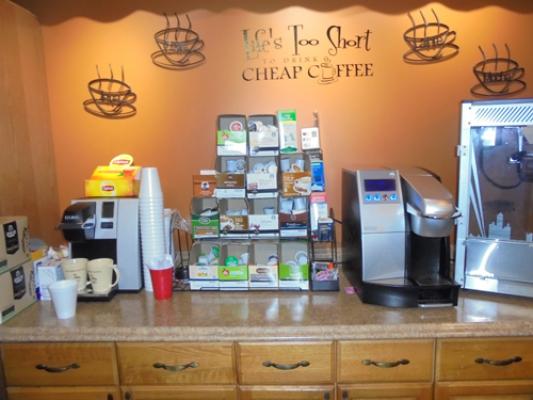 World Class Well Known Coffee Brand California Distributor. Located near Irvine. Business since year 2004 and Current Location since year 2010.
Year after year Growing Company 21% to 30% since 2014, 2015 and 2016and 2017
Year 2016 and Year 2017 made Gross Sales Revenue $2,900,000 per Year and still Growing with Right Direction
California Base serving and supplying 20 states with Call on Representatives 30 locations and 50 break rooms FeDex Delivery 35 Locations 15-16 Locations covered by 7 Service Representatives Routinely
Southern California and Northern California operation making majority of Sales.
NET Income after all expenses in 2016 and 2017 Close to $1 M per year and Still Growing
Serving and Supplying Under Contract with World Class Fortune 500 Companies, such as Amazon, Dell, Windstream, Wells Fargo and Silicon Valley IT Companies.
Please contact me for appointment of showing.
Purchaser must provide proof of fund prior of showing.
Please contact me via email or call my cell for NDA and buyer's proof of fund for further discussion.