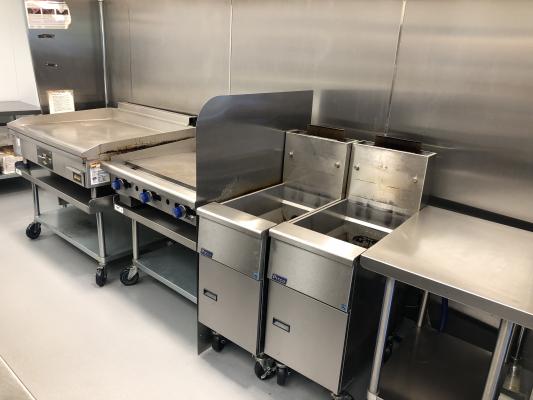 Asset sale Fully equipped Restaurant space with no expense spared!
Over $550K spent on a complete shell build-out in 2018 and opened in October 2018.
Own this Asset Sale for a fraction of the cost of the build-out. The concept is not included, but this can be an easy conversion to your Concept, Franchise or Second Location!
Go to SellingRestaurants.com and search for listing 5537 to visit it!
All the time and money for permits and construction is Done!
Area: Here is your chance to live or at least take advantage of the higher disposable income levels in a Beautiful & Highly desirable area in the Foothills of Nevada County.
Furniture Fixtures & Kitchen Equipment: Store comes stocked with an Ansul Hood system,Flat tops, 2-Fryer, Prep stations, Walk-in Refrigerator/Freezer, Ice machine, small wares, Security system, POS...chairs and tables and more.
Rent $5,902 all in for 2,750 sqft.
Buyer will need to provide proof of ability to purchase and this is confidential listing where the non-disclosure needs to be strictly adhered to.
Please visit as a customer, but no speaking with the staff.
Reason for selling: Owner has other successful restaurants and is reducing to free up time.