Current Status:
Active
Posting #:
264408
Last Refreshed:
5/6/21
Contact: Randy Hendershot, CBB At 916-993-5433 , 916-240-0382 Cell - Also Email This Contact Below
Asking Price: $949,000 Down Payment: Call / Email Annual SDC: $397,190 Annual Gross: $2,446,466
Attributes: Broker-Broker Coop, Training & Support, Real Estate Available, SBA Loan Pre-Qualified
Northern Sacramento Valley Landscape Supply Center.
This landscape center is a retailer of high-quality building and landscaping materials in the Northern Sacramento Valley area. It offers the most diverse selection of specialized products and unparalleled landscape expertise. The knowledgeable staff are prepared to assist customers with all of their landscape questions and needs and are committed to providing the highest levels of customer service. The landscape center has become a cultural destination in the area--their beautiful landscaping creates a unique cultural experience that no competitor can match.
Over 30 years ago, this business started as a small $300,000-a-year rock yard. Today, it is a thriving $2 million-a-year fixture in the community. The company weathered the 2008 recession and made it through financially solid. Revenue was up over 23% 2020 over 2019. The local market for landscape supplies has remained very strong through recent wildfire events and the Coronavirus pandemic. Homeowners in the area like to spend money on their yards, and for decades this landscape center has been the top choice for the best products and expertise. With this rock-solid foundation and a unique position in the market, this business has potential opportunities for continued growth. This business and real estate is also SBA Pre-Approved.
Real Estate Available at $1,295,000
2 buildings
4 acres
Both the Business and the Real Estate approved for a combined loan with a 25 year term!
SBA Pre-Approved Lending for a Qualified Buyer!
To get more information about this Landscape Supply Materials Center Retailer business for sale in North Sacramento Valley please phone Randy Hendershot, CBB (Intermediary, Agent - BRE License #:01952890) at 916-993-5433 and 916-240-0382 Cell - if you get voicemail please leave a detailed message - make sure you mention you saw this posting/ad #264408 on BizBen.com. In addition to phoning Randy Hendershot, CBB, make sure you email Randy Hendershot, CBB above to get more info about this Landscape Supply Materials Center Retailer, to ask any questions or request an appointment to see this business for sale. Thank you.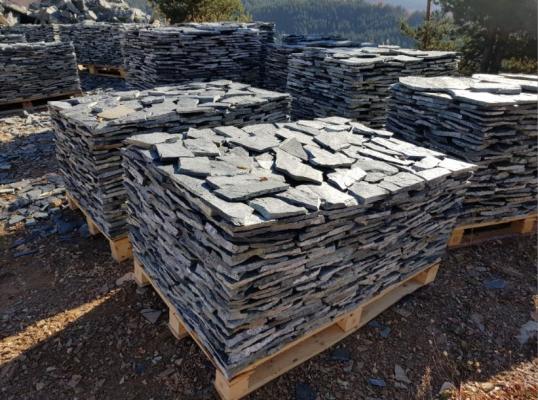 Contact: Dylan McGrath: 858-707-5013, 858-578-4111
Status: Active Posting #: 267702 Refreshed: 5/9/2021
Asking Price: $621,637 Down Payment: Call / Email Annual SDC: $242,283 Annual Gross: $827,959
Attributes: Broker-Broker Coop, Training And Support

Full service landscape company with 210 maintenance accounts per month. 4-5 maintenance crews and 1 install crew for installation/clean up. 70% residential, 30% commercial with contracts.85% of revenue is maintenance, 15% is installation/cleanup. Support and Training will be outstanding ensuring Gross Sales: $827,959, Income: $242,283

|
Similar
|
Potential Buyers