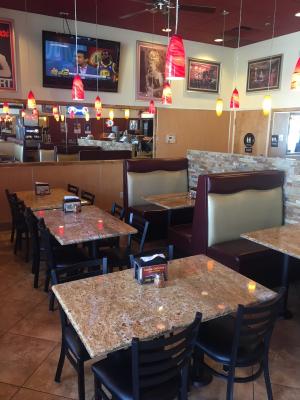 This Pizza Quick serve restaurant is located in North San Jose in a Power Center with national chain restaurants like Chick Filet, Panda Express, Panera, Chipotle, and 5 Guys. It is surrounded by high tech giants with large facilities. There is strong high density residential. that is growing by leaps and bounds.
The restaurant is built out with beautiful finishes and comes with a large Roto Flex oven, large mixer, and beer and wine license. Sold as an Asset Sale without the name. It has been operating approximately 7 + years.
Lease: Until October 31, 2021.+ (2) two (5) year options
Rent: $9,858.16 including NNN.
Must stay a Pizza restaurant. .