Current Status:
Active
Posting #:
266357
Last Refreshed:
3/23/21
Contact: Ryn Longmaid At 707-503-9335 Text - Also Email This Contact Below
Asking Price: $249,000 Down Payment: Call / Email Annual SDC: Call / Email Annual Gross: Call / Email
Business Address: None Given City: Petaluma Zip: None Given
Attributes: Broker-Broker Coop, Training & Support
Bar and Grill with Type-47 full liquor and Type-58 catering license for sale in a great location with bar seating, dining room seating and an outdoor patio. Kitchen is fully equipped with a Type-1 hood and 23' X 6' walk-in refrigerator. Premise offers ample on-site parking and is located in a high-traffic area for residents, tourists and commuters. Pre-Covid, the owner was semi-absentee, and many employees plan to return after restrictions are lifted. This is a great turnkey business for someone looking to purchase their first bar or an operator looking for another location.
ADDITIONAL DETAILS:
-Bar and Grill is 2,200 square feet (approx.) with an occupancy of 40 (approx.) in the dining room; 22 in the bar and 24 on outside patio. 12 more the outside seats have been added during Covid Restrictions
-Rent is $3,100 monthly plus the fire insurance for the premise. Current term expires April 30, 2021 with one, 5-year option. Landlord will negotiate a new lease with a qualified Buyer.
-Kitchen features an 8'-0' Type-1 hood; 6 burner stove with oven; sandwich prep station; flat-top grill; double basket fryer; 2 compartment sink with drainboards and dishwasher, hand sinks, large capacity ice machine and more
-Established in 2002, the restaurant is open for lunch and dinner 7 days a week under normal, pre-Covid conditions: Tuesday - Thursday 11am - 10pm; Friday - Saturday 11am- between 12am and 2am; and Sunday - Monday 11am - 5 pm
-Owner is semi-absentee (approx.) with 1 manager/server, a chef and 11 part-time employees. Many employees have worked at the Bar & Grill for over 17 years.
-Inventory valued at $5,000 (approx.) is not included in the purchase price and is available for buyer to purchase.
-Premise is licensed with an ABC Type-47 full liquor license and a Type 58 Catering License are included in the sale
PRICE INCLUDES: Furniture, fixtures & equipment brand, name, recipes/menu, training, leasehold interest, leasehold, goodwill & improvements. Some personal items are excluded.
DISCLAIMER: The information provided here is compiled from information obtained by the Seller(s). The broker makes no representation as to its accuracy or reliability. Buyer(s) should rely upon their own verification and that of their financial and/or legal advisers with regard to this information.
To get more information about this Bar And Grill Restaurant, Full Liquor License business for sale in Petaluma, Sonoma County please phone Ryn Longmaid (Intermediary, Broker - BRE License #:01450190) at 707-503-9335 Text - if you get voicemail please leave a detailed message - make sure you mention you saw this posting/ad #266357 on BizBen.com. In addition to phoning Ryn Longmaid, make sure you email Ryn Longmaid above to get more info about this Bar And Grill Restaurant, Full Liquor License, to ask any questions or request an appointment to see this business for sale. Thank you.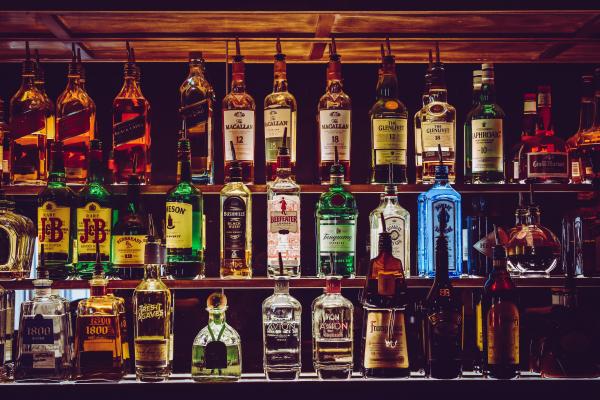 Contact: Hans Monvik: 530-355-1942 Cell, 530-355-1942 Text
Status: Active Posting #: 267160 Refreshed: 5/7/2021
Asking Price: $2,200,000 Down Payment: Call / Email Annual SDC: $210,000 Annual Gross: Call / Email
Attributes: Broker-Broker Coop, Lifestyle, Real Estate Available, With Real Estate, Training And Support


Landmark restaurant, steakhouse - this well established business has been in continuous operation for over 25 years (the only interruption has been for COVID protocol) is now operating and performing to pre COVID numbers. The sale includes all furniture, fixtures, equipment and liquor license. ALSO, this property has an adjoining 4.5 acres that has been engineered, and has plans for a 350 unit mini storage facility having 65,000 sq. ft. of buildings plus outdoor storage. in the center of a growing community. Current gross between $125-150,000 per month.
Contact: Jeff Back: 925-736-8200
Status: Active Posting #: 267340 Refreshed: 5/1/2021
Asking Price: $76,000 Down Payment: Call / Email Annual SDC: $56,063 Annual Gross: $170,138
Attributes: Training And Support

Breakfast Lunch Cafe restaurant business with outside seating for sale in Mill Valley. On the water. 5 day a week operation. Remodeled in 2018. One employee cafe with catering, delivery, on site dining- profitable. Lease until July 31, 2023 + (1) 5 year option. Owner works M-F 11-2 PM.