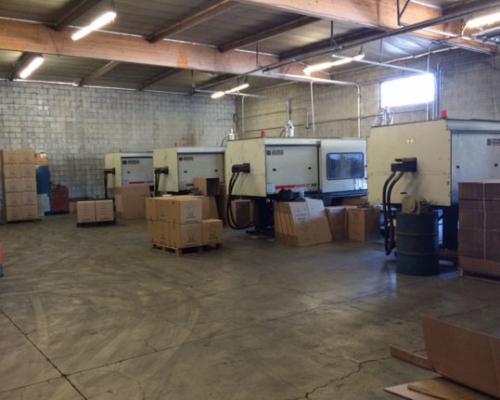 In business since 1993, this successful injection molding business manufactures 10 styles of a single, B2B product for which there is no local competition. 28 employees operate 3 shifts, 24 hours per day, 5 or more days per week. Well maintained, fully operational equipment includes 8, 300 ton injection molding machines. Approx. 17,530 square foot facility houses manufacturing, warehouse for raw materials and finished goods as well as administrative offices. Owners suggest that there are opportunities to generate more business from existing clients, add clients or add additional products.
this business will be of greatest interest to a strategic buyer that is, a firm currently in the plastic injection molding business who can quickly introduce new products into the existing product line, provide marketing, a sales effort and a web presence (none of which currently exist). Or a manufacturer who would benefit from having a plastic injection molding / plastics manufacturing capability in house.
Price includes inventory of finished goods and raw materials.
Very motivated sellers - health forces retirement.
The listing # 199040 Plastic Injection Molding B2B Manufacturer - Sun Valley, Los Angeles County below is currently OFF THE MARKET due to that it is either in escrow at this time or has recently been sold.
For more businesses for sale that are like this Plastic Injection Molding B2B Manufacturer in Sun Valley, Los Angeles County please see a sample of BizBen active listings below and links to all similar listings on BizBen.com.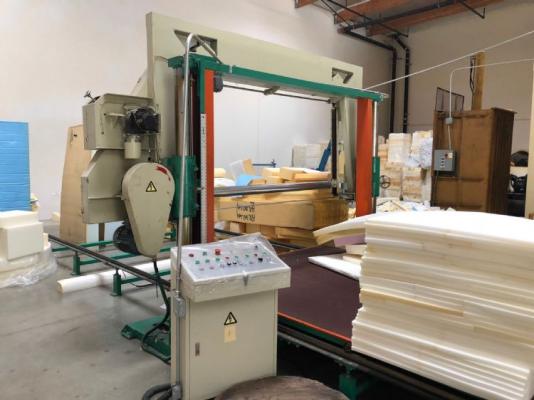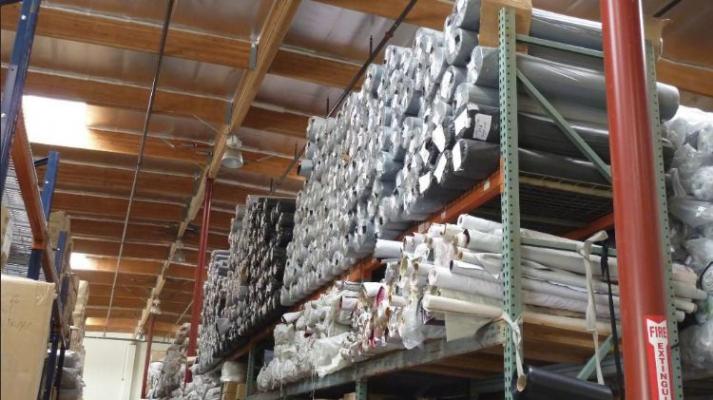 Available:
Wholesaler Manufacturer - Foam Cushions Fabrics - Los Angeles County
Posting #: 257449
Status: Active
Refreshed: 1/27/2020
Contact: Tak Funaki
Phone: 562-402-2686
Phone: 424-488-9266
Price: $240,000
Adj Net: $113,000
Down: $240,000
Foam cushions manufacturing serving upholstery industry over 20 years. Long established wholesale customers. This company supplies furniture upholstery materials to the trade. Key customers include major upholsters, furniture manufacturers and interior designers all across the United States.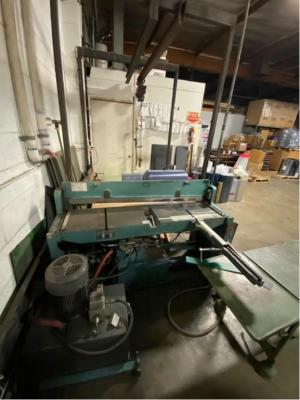 Available:
Plastics Packaging Manufacturer - San Fernando Valley, LA County
Posting #: 256447
Status: Active
Refreshed: 2/17/2020
Contact: Arthur Kessler
Phone: 310-882-2200 X126
Phone: None Given
Price: $349,000
Adj Net: $97,732
Down: Call
More than 30 years of success defines this plastics packaging business. Utilizing high speed automatic machines, such as Sencorp 2500 inline thermoforming, to provide quality, higher quantity attractive alternatives with shorter lead times for customers in need of packaging solutions.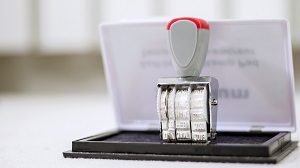 Available:
B2B Stamp And Plastic Sign Manufacturer - Los Angeles
Posting #: 258710
Status: Active
Refreshed: 2/7/2020
Contact: Adrianna Smith
Phone: 310-560-5101
Phone: 424-832-3410
Price: $150,000
Adj Net: $55,286
Down: Call
This is a great opportunity to purchase a well-established commercial rubber stamp and engraved sign manufacturing business in Los Angeles. The Company has an excellent reputation for high quality work and outstanding customer service. The Company is fully staffed.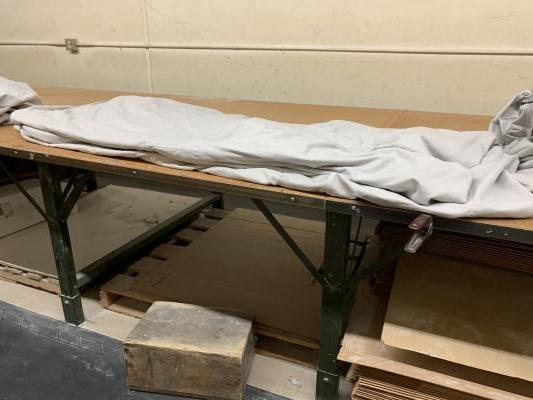 Available:
Car Cover Manufacturing Company - Los Angeles County Area
Posting #: 259067
Status: Active
Refreshed: 2/13/2020
Contact: John (Owner/Seller)
Phone: 626-841-0085 Cell
Phone: 626-357-7718 Work
Price: $15,000+ Inv
Adj Net: $30,000 Apprx
Down: Negotiable
Car Cover Company for sale. Been in business for 38 years. Great location, loyal customers, carry many patterns, and is for sale by owner. Training will be provided. Owner operated. No employees currently but can be expanded to accommodate a larger customer base.



Available:
Custom Window And Door Manufacturer - San Francisco Bay Area
Posting #: 234062
Status: Active
Refreshed: 2/20/2020
Contact: Lori Galloway
Phone: 949-679-4583
Phone: None Given
Price: Call
Adj Net: $158,000
Down: Call
Operating for more than a century, the Company is one of the Bay Area's most experienced and well-established manufacturers of custom windows and doors. It fabricates replacement windows and doors using a variety of materials including wood, aluminum, and vinyl, and has the capacity to work.



Available:
Aerospace Machining Company - Gardena, LA County
Posting #: 230614
Status: Active
Refreshed: 2/17/2020
Contact: Kendric Foultz
Phone: 310-882-2200 X102
Phone: 888-60-Bizex
Price: $4,500,000
Adj Net: $1,000,000
Down: $4,500,000
Business for sale is a long established, profitable, aerospace machining enterprise located in the greater Los Angeles basin. With almost 40 years in the business this operation is well known by customers and vendors alike.



Available:
Organic Hair Care Manufacturer - Los Angeles
Posting #: 246548
Status: Active
Refreshed: 2/18/2020
Contact: Ryan Clark
Phone: 310-652-8353
Phone: None Given
Price: $399,000
Adj Net: Call
Down: Call
This innovative organic hair care line is highly scalable and has generated groundbreaking results. The chemical free and vegan friendly line boasts three remarkable products that are reported to not have any adverse side effects. Training: 2 Weeks at 10 hrs/wk.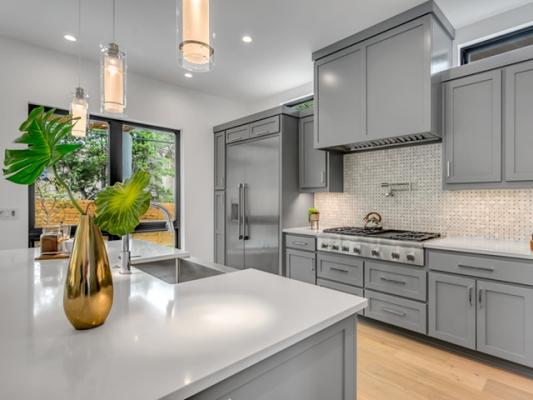 Available:
Custom Cabinet Manufacturer - Los Angeles County
Posting #: 257829
Status: Active
Refreshed: 2/11/2020
Contact: Jon Pallin
Phone: 818-606-7292 Cell
Phone: 310-279-5173
Price: $1,395,000
Adj Net: $450,000
Down: Call
SBA (pre-approved): $1,400,000. 36 year old Business. Full Modernized CAD CAM. Prime Southern California Location. Inventory Included. 3 years Consistent Rising Sales. Clean Books & Records.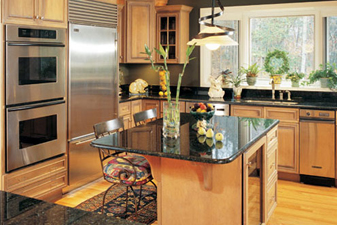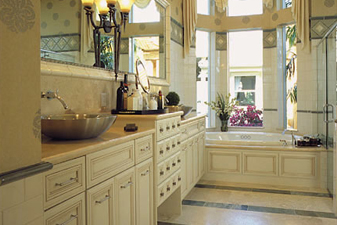 Available:
Custom Kitchen And Bath Cabinets - West Los Angeles
Posting #: 260693
Status: Active
Refreshed: 2/18/2020
Contact: Mike Panoussi
Phone: 661-816-1141
Phone: None Given
Price: $189,000
Adj Net: $120,000
Down: $189,000
This is a well established Business since 1986. Our Kitchen & Bath Serving most part of West Los Angeles. Prim location. Very low overhead as almost everything is outsourced. Very Simple and efficient Operation.



Available:
Original Equipment Manufacturer - Niche Product - Los Angeles County
Posting #: 260054
Status: Active
Refreshed: 2/16/2020
Contact: Vinil Ramchandran
Phone: 562-761-4689
Phone: None Given
Price: $1,700,000
Adj Net: $523,349
Down: Call / Email
This Original Equipment Manufacturer of a proprietary niche product makes a commercial use product. Pre-approved SBA Loan. Recurring sales through a network of dealers and distributors established over several decades! Great reputation and well known brand. Very stable business with strong margins!


View All Businesses, Opportunities, And Franchises For Sale And Wanted In These Cities:
Gardena
,
Los Angeles
,
Monrovia
,
West Los Angeles
See All Related Business For Sale & Wanted Listings Recently Added:
See More Related Information - For Buying And Selling Businesses:
Helpful Resources To Assist In Selling And Buying California Businesses

Peter Siegel, MBA, BizBen Founder, ProBuy, ProSell Programs
Founder & President Of BizBen.com (since 1994). I am the Lead Facilitator for both the ProSell & ProBuy Programs. I consult daily with business buyers, business owner/sellers, and brokers and agents daily about buying and selling California small to mid-sized businesses. Call 925-785-3118.
Shalonda Chappel: Escrow & Bulk Sale Services - Southern California
Escrow services to brokers/agents, sellers, & buyers. Established 43 years. Extraordinary service. Experienced with handling difficult transactions. One stop for all your escrow needs: Bulk sales, lien searches, UCC searches, liquor license transfers, publishing & recording services. 951-808-3972.
Willard Michlin, CPA, Certified Fraud Examiner, Due Diligence
Willard Michlin, CPA #106752, offers buyers step by step training & assistance in doing Due Diligence Services when they are thinking of making an offer, or are in process of investigating a business purchase. He helps to determine the actual net profit even when there is cash. Call 805-428-2063.
William F. Ziprick, Attorney: Legal Services For Buyers And Sellers
Through creative problem solving, attention to detail, accessibility, & understanding that unnecessary delay is often a deal killer, I work closely with my clients and other professionals to consistently achieve a high rate of successful closings. Office: 909-255-8353, Cell: 509-951-7230.
Diane Boudreau-Tschetter: Escrow & Bulk Sale Services - CA
California Business Escrow, Inc. is a full service independent escrow company serving all of California and has expertise in a wide range of escrows. Our team prides itself on providing an exceptional escrow experience. For more info phone Diane Boudreau-Tschetter at 888-383-3331 or 209-838-1100.
Related Articles, Events, Blog Posts, Discussions, Videos, Interviews

Thinking About Selling A Small Business? Know These 8 Factors That Matter
The likelihood of selling a business is often determined by external factors in the marketplace. Here are eight influences on how easy, or difficult it might be when selling a small California business. Peter Siegel at 925-785-3118 (BizBen ProSell Program) explains these factors for owner/sellers.
Due Diligence Issues: What Business Buyers Should Know About The Process
Willard Michlin, CPA, CFE at 800-864-0420 elaborates why you can do a large portion of the due diligence yourself, depending on your background, but you should never try to do it solely on your own. In this BizBen blog post he explores ways business business buyers get themselves into trouble.
Is There Such A Thing As Paying Too Little When Buying A Small Business?
We all understand the idea of paying too much for a small business. But is there such a thing as not paying enough? That seems like an odd notion, but I'm familiar with situations in which a buyer acquired a small business for a figure substantially under what probably was market value.
What Factors Are Considered In Valuing A Small Business? Advisors Weigh In
Valuing a small business is not guess work. It's not what some other businesses of the same type may have or may not have been sold for, it's not even what a business owner "feels" they want or deserve. It is a formula based on many factors. Peter Siegel, MBA from BizBen & others discuss this topic.
Purchase A Business With Limited Or No Cash - Financing Tips For Buyers
Purchasing a business with no money down can be difficult, but not impossible. Financing a business purchase or down payment can often be accomplished with these strategies from Peter Siegel, MBA (Business Purchase Financing Expert, ProBuy & ProSell Program Advisor with BizBen) at 925-785-3118.