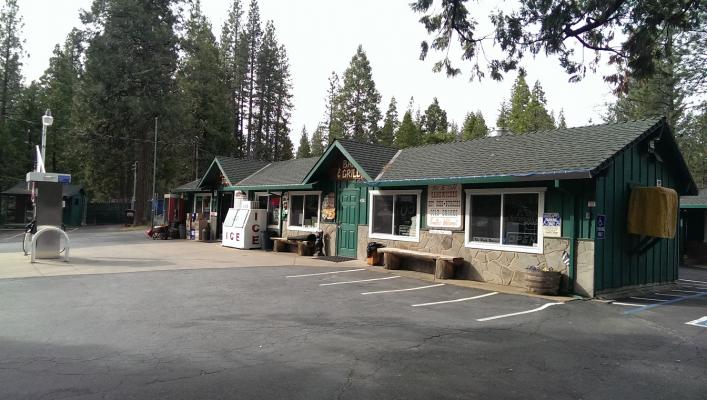 Tired of the big city hustle and grind? This charming mountain resort in the sierra foothills is now for sale.
Situated right across from one of the sierra's most popular summer recreational lakes, the resort is the last stop for vacationers to get fuel and supplies, bait and tackle, and of course some beer. This quaint mountain resort is small enough for a couple to run with some p/t employees but busy enough to bring in some serious money.
Includes business and real estate: the country store with a hard liquor off-site license, bar and grill with the valuable el dorado county onsale hard liquor type 47 license, two-room motel with kitchen, gas and propane, and rv camping are all profit centers that make this an enjoyable, profitable enterprise. Two main buildings are situated on two parcels with a third undeveloped parcel that is used for overflow parking. The three parcels total about 1.4 acres.
Don't wait, call now. These mountain resorts rarely come up for sale especially profitable ones. If you have ever wanted to get out of the city and up in the mountains and run a popular resort, this is it. And it is just outside of sacramento and not too far from lake tahoe!
Lots of pine trees dot the area and of course there is the popular recreation lake that is walking distance from the resort where city folk come for a day or more to go boating, fishing, mountain bike riding, kayaking, water ski, and just have fun with the family.
Possible seller or sba financing. Buyer to cooperate with seller in a 1031 exchange.
All inquiries will require an nda along with a buyer profile to be completed.