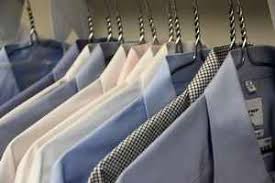 Highly profitable, fantastic Dry Cleaning business that can yield a solid return on investment and is recession resistant. Long term established with repeat clientele with profits year over year. Owners ready to retire and hand it off to serious buyers. Offers special dry cleaning services and alterations.
- Prime location on very busy main road with excellent visibility and signage - Next to a busy supermarket
- Plenty of homes around, easily accessible for drop off and pick up
- All revenue comes from loyal walk in clientele, room for expansion
- Easily operable and manageable
- High margin
- Almost no competition.
- Willing to train.
- Smooth transition and current part time employees can stay.
Price is $299K plus inventory of approx. $5k - $10k.
New Boiler installed. Buyer to assume loan payments of the remaining balance of $12,950 as of May 2019
1800 sq ft facility. A new 5 year and 5 year option lease will be signed for approx. $4194 monthly rent with NNN included. Landlord allows considerable $ amount for improvements if needed.