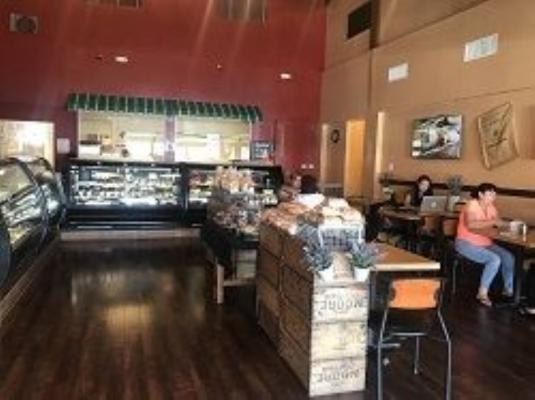 Listing # - 4747 JH
Cafe & Bakery - Fully Equipped - High Profit - Only 6 Day Week in Prime Location.
Built 5 years ago and open just Monday to Saturday 7am 6:30 pm.
Located in a large strip mall with great yelp reviews and many neighboring restaurants and retail shops.
This is a cafe offering homemade baked goods, and cake.
The dining room decor is modern.
Fully equipped kitchen with A type hood, convection ovens, ample refrigeration storage and walk in cooler.
The counter is featuring 1 Espresso machines, baked product glass displays and soft drinks fridge.
Menu boards and scenic pictures deck the walls giving a very European flavor to the inviting space.