This preschool center, with a capacity for over 62 infant and preschool children, is located in the North West area of San Diego County. The free standing building is approximately 2800 square feet and sits on a large lot, with its own parking lot. The facility, with a warm and home-like atmosphere, has an over sized playground, with multiple play areas, as well as empty areas with grass and trees.
Although already profitable, the business is under performing, with an enrollment of approximately 75% of capacity, giving a purchaser the opportunity to significantly increase enrollment and profitability. The school is currently director operated, with a semi absentee owner.This is a great opportunity for a current school owner looking to own multiple sites, or an experienced director, with knowledge of preschool operation and marketing, looking to have her first facility.
The property asking price is $699,000 and the business price is $300,000. Down payment required by a potential bank lender will vary based on buyer experience and financial position,probably in the range of $380,000.
The listing # 255858 Preschool - Real Estate - San Diego County below is currently OFF THE MARKET due to that it is either in escrow at this time or has recently been sold.
For more businesses for sale that are like this Preschool - Real Estate in San Diego County please see a sample of BizBen active listings below and links to all similar listings on BizBen.com.

Available:
Preschool Montessori Daycare Charter School - San Diego County
Posting #: 246177
Status: In Escrow
Refreshed: 2/6/2020
Contact: Georgia Montague
Phone: 760-807-5955
Phone: None Given
Price: $350,000
Adj Net: Call
Down: Call
In escrow. Established Preschool Turnkey. Licensed capacity at 65, approximate building size is 3,900 sq. ft. Is at full capacity every year by end of school year. Curriculum is based on an educational philosophy and has continued to be successful each year. Plenty of parking and drop-off area.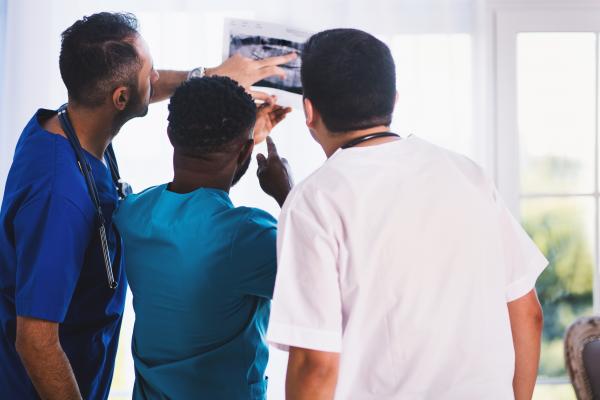 Available:
Continuing Dental Education School - Central San Diego
Posting #: 250226
Status: Active
Refreshed: 2/3/2020
Contact: Todd Bell
Phone: 415-846-7267
Phone: 858-578-4111
Price: $49,000
Adj Net: $28,447
Down: $49,000
Serving the greater San Diego area for over 30 years, this continuing dental education school provides courses and training for job positions in the dental field. Seller states that no other providers offer the quality of training in the shortest time period. Sale includes the curriculum, training



Available:
Montessori Preschool - With Real Estate - San Diego County
Posting #: 260621
Status: Active
Refreshed: 2/12/2020
Contact: Victor Kiklowicz
Phone: 760-521-5584 Cell
Phone: 760-521-5584 Text
Price: $1,285,000
Adj Net: $90,000+
Down: Call
Beautiful, charming long-established neighborhood Montessori School on large lot with room to expand. Well located in a great San Diego County neighborhood on a busy street with great visibility. Presently absentee run, but ideal for new owner/operator. Owner will assist buyer for smooth transition.



Available:
Preschool - San Diego County
Posting #: 259326
Status: Active
Refreshed: 1/27/2020
Contact: Joanne Weber
Phone: 818-760-3684
Phone: None Given
Price: $300,000
Adj Net: Call
Down: $150,000
This charming school is a perfect choice for a first time Buyer, perhaps a Director looking to own their first school. The school has a capacity of about 30 children and is running effectively full. The classrooms are well equipped and arranged to encourage learning through activities.



Available:
Preschool Montessori Daycare - San Diego
Posting #: 256646
Status: Active
Refreshed: 2/7/2020
Contact: Georgia Montague
Phone: 760-807-5955
Phone: None Given
Price: $1,600,000
Adj Net: Call
Down: Call
Prestigious, well-established Preschool 30+ years with great reputation. Absentee owner successfully run business. Ideal for experienced Preschool Owner looking to expand investment portfolio in the educational childcare industry. Licensed capacity 160+ children with room for additional programs.



Available:
Learning Center - San Diego County
Posting #: 257928
Status: Active
Refreshed: 2/3/2020
Contact: Steven Hanson
Phone: 760-607-0642
Phone: 760-607-0642
Price: $298,000
Adj Net: $156,738
Down: $268000
Educational Learning Center - remediates students with learning differences, teaching skills and strategies that help them manage their issues and improve their schoolwork. Using brain-based programs, the school helps students with almost any learning or attention issue.



Available:
Music Lesson Company - Los Angeles
Posting #: 259198
Status: Active
Refreshed: 1/13/2020
Contact: Fred Mercuro
Phone: 818-878-1930
Phone: 818-991-5200
Price: $149,000
Adj Net: $85,450
Down: Call
Available for sale is an established music education business. This business was started by a lifelong musician and specializing in music lessons for younger kids. The school has over 150 current students, and has served over 500 students since opening a little under 3 years ago.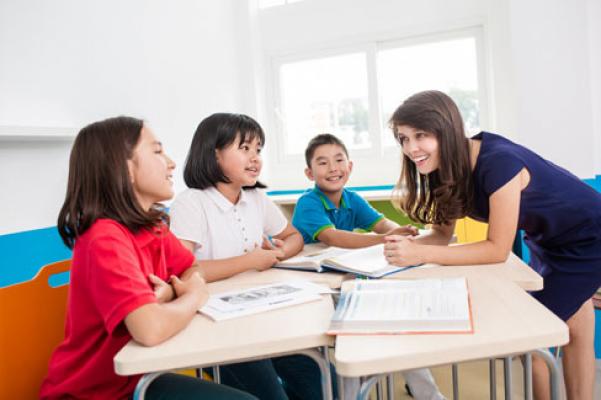 Available:
Homework Help And Test Prep Tutoring Center - Fremont, Alameda County
Posting #: 258735
Status: Active
Refreshed: 2/10/2020
Contact: Reyna (Owner/Seller)
Phone: 402-960-8287
Phone: 310-469-4056
Price: $25,000
Adj Net: Call / Email
Down: $25,000
For Sale: Homework Help and SAT/ACT Test Prep Tutoring Center in East Bay Area - Fremont. Our non-franchise, homework help and test prep tutoring center is located in the heart of Fremont, one of the prime location for tutoring service as it's within 1 mile of 2 high schools and 1 middle school.



Available:
Vocational School - San Bernardino
Posting #: 259691
Status: Active
Refreshed: 2/15/2020
Contact: Tino
Phone: 714-381-4775
Phone: None Given
Price: $650,000
Adj Net: Call / Email
Down: $350,000.
Established 2005, BPPE Approved, BVNPT (LVN Nursing Program).



Available:
Child Care Center - Marin County, North Bay
Posting #: 242135
Status: Active
Refreshed: 1/21/2020
Contact: Bonnie Henry
Phone: 925-997-1944
Phone: None Given
Price: $400,000
Adj Net: Call / Email
Down: Call / Email
Leased child care center for sale in Marin County with excellent freeway access. Possible seller financing with motivated seller wishing to retire. Business Price reduced to $400,000.Possible room to expand with residential apartment included on second floor at no extra charge.


View All Businesses, Opportunities, And Franchises For Sale And Wanted In These Cities:
Fremont
,
Los Angeles
,
San Diego
See All Related Business For Sale & Wanted Listings Recently Added:
See More Related Information - For Buying And Selling Businesses:
Helpful Resources To Assist In Selling And Buying California Businesses

William Park, Business Broker - Southern California
Highest Volume Broker in California, Simply Check our HUNDREDS of Listings! Over 25 Associates, Speaking Dozen Languages, Helping Buyers and Sellers of Small Business since 1982, Centrally Located between Los Angeles and Orange Counties, while Riverside & San Bernardino Counties are Very Accessible.
Chris Seaman, Business Broker: Southern California
Founded in 1994, First Choice Business Brokers has accelerated to become one of the most successful Business Sales Organizations in the world. Our team of agents have gone through extensive training to become experts in the field of business brokerage. Call Chris at 858-578-4111 for more info.
Peter Siegel, MBA, BizBen Founder, ProBuy, ProSell Programs
Founder & President Of BizBen.com (since 1994) & BizBenNetwork.com. I am the Lead Facilitator for the ProSell & ProBuy Programs on both websites. I consult daily with buyers, sellers, and intermediaries daily about buying and selling businesses. Call 925-785-3118.
Joanne Weber, Broker: Preschool Specialist, Southern California
The Ryan Craig Company is in its 35th year as the recognized expert in Southern California, dealing exclusively in the sale of preschools, Montessori schools, day care centers, and private schools. Our extensive list of references speaks for itself. Phone Joanne at 818-760-3684 for more info.
Lee Petsas, Business Broker - Southern California Area
Lee Petsas has been selling businesses with UBI Business Brokers in Southern CA since 1981. In 1999 he became the Owner and Broker for UBI. He has been approved multiple times by Courts as an Expert Witness in the area of Business Valuations.
Michael Davidson, Business Broker - Southern California
Los Angeles Business Broker providing M&A quality services for Small Business Owners. We leverage our technology and expertise to Simplify & Expedite the Business Sales Process. Matching the right buyer with the right business is how we define success.
Related Articles, Events, Blog Posts, Discussions, Videos, Interviews

How To Value A Pre School: A Primer For All Pre School Sellers And Buyers
Pre schools that are regarded as leading schools in their area can go for premium prices so know what you have so a buyer's can't take advantage of your lack of knowledge. Peter Siegel, MBA (Pre School Purchase Financing Expert & BizBen ProBuy, ProSell Director at 925-785-3118) discusses this topic.
What Should I Do If Other Buyers Are Trying To Buy The Same Business As Me?
Buying a small business is hard enough when there is no competition, so how might a buyer navigate the process when there is additional competition from other buyers? Potential small business buyers are offered a few key ways that a buyer can beat out other potential business buyers in this article.
Is Crowd Funding A Viable Way To Raise Money To Purchase A Small Business?
We're hearing more and more about "crowd funding" through sites like gofundme and kickstarter as a possible way to raise the cash needed to buy a small business. This method of collecting funds has proven successful in other kinds of situations. Could this strategy work when buying a small business?
Attorney Specialist Shares Escrow Instruction Tips When Buying A Business
Once you have successfully negotiated the Asset Purchase Agreement ("APA") for your acquisition it's natural to relax a little and let your guard down. Attorney Specialist Mark Chatow discusses what business buyers should look out for when opening escrow and getting escrow instruction in place.
Business Purchase Financing Expert Peter Siegel - Tips On Proving Cash Flow
What are the actual "provable" adjusted net earnings (cash flow) of a small to mid-sized business being purchased? Buyers need to look carefully at all financial info for the "real" adjusted net income/cash flow. Peter Siegel, MBA (BizBen ProBuy & ProSell Lead Facilitator) at 925-785-3118 explains.
What Factors Are Considered In Valuing A Small Business? Advisors Weigh In
Valuing a small business is not guess work. It's not what some other businesses of the same type may have or may not have been sold for, it's not even what a business owner "feels" they want or deserve. It is a formula based on many factors. Peter Siegel, MBA from BizBen & others discuss this topic.